5 Easy Hiking Trails in the Smoky Mountains Everyone Will Love
May 02, 2019
Have you ever been hiking before? In the Great Smoky Mountains, there are over 850 trails to choose from! If you're just getting started or taking kids who can't go on long hikes just yet, we have a list for you! Check out these 5 easy hiking trails in the Smoky Mountains we think everyone will enjoy:
1. Gatlinburg Trail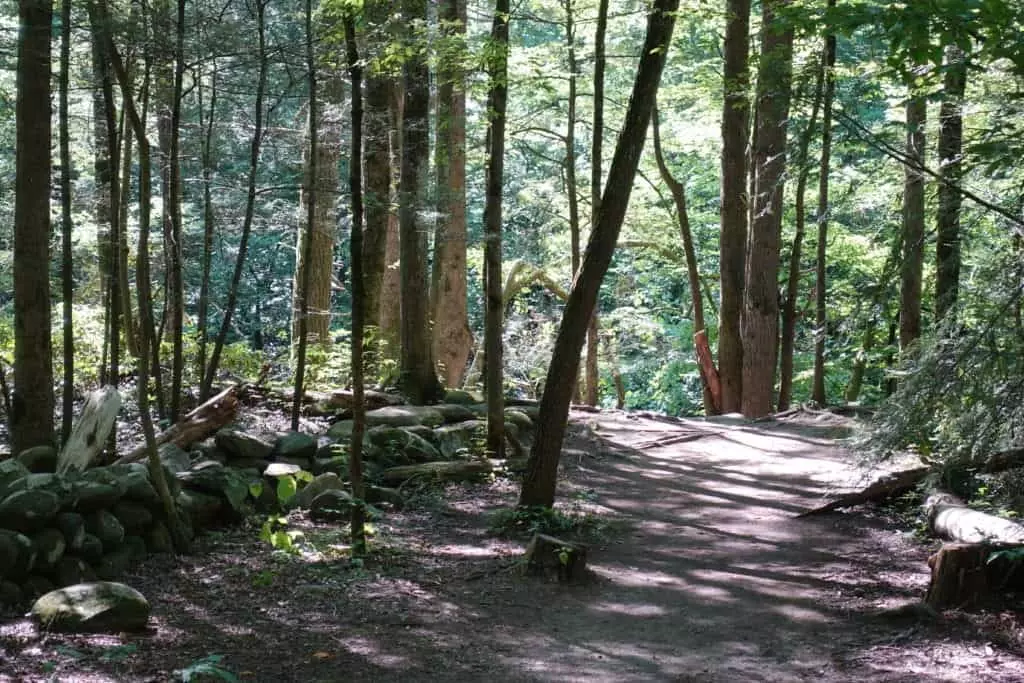 With a length of 1.9 miles, the Gatlinburg Trail isn't too difficult for small kids! It's relatively flat, so you won't have to do much climbing when it comes to elevation. You'll be walking along the west prong of the Little Pigeon River, so you can stop and see the creatures swimming around! You also cross the river on a pedestrian footbridge. You'll also see foundations and remains of old homesteads along this trail. The Gatlinburg Trail is pet friendly and can be ridden on a bike.
2. Laurel Falls
If you want to go on a hike to see beautiful wildflowers with a waterfall at the end, you'll love this one! Laurel Falls has a paved trail, making it simple for hikers of any age. The roundtrip distance for this trail is 2.6 miles. You'll walk along the paved trail up the side of the mountain where there are steep drop offs. When taking kids on this trail, be sure to keep them on the inside of the trail and a sharp eye on them at all times. Once at the top, you'll be able to look at the 80-foot-tall waterfall. It has an upper portion and a lower portion, split by a bridge you can walk across.
3. Schoolhouse Gap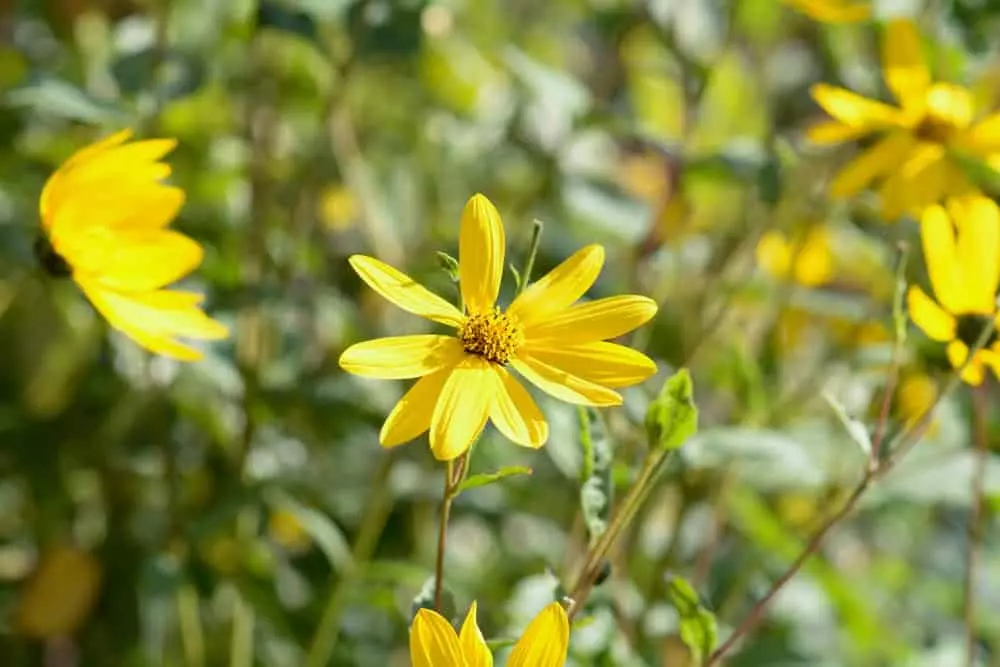 For tons of wildflowers in the spring and summer, you'll want to go on Schoolhouse Gap. A wide variety of flowers can be found, from beaked violets to golden aster. It is 4.7 miles roundtrip and is fairly trafficked throughout the year. Horses are allowed on this trail, so you may walk by a horse and its rider. Near the beginning of the trail, you'll walk beside a stream. You might even get to see native creatures when walking on this hiking trail!
4. Grotto Falls
Grotto Falls could be considered one of the more moderate hiking trails in the Smoky Mountains. Its length is 3 miles roundtrip with a total elevation gain of 585 feet. If you're hiking this trail in the spring, you'll find all kinds of wildflowers along the way. Grotto Falls waterfall is 25 feet tall and is a great place to see salamanders, especially during the summer. This is the only waterfall in the Smokies that hikers can walk behind, making it really neat. Be careful though—the rocks will be slippery due to mist and algae.
5. Abrams Falls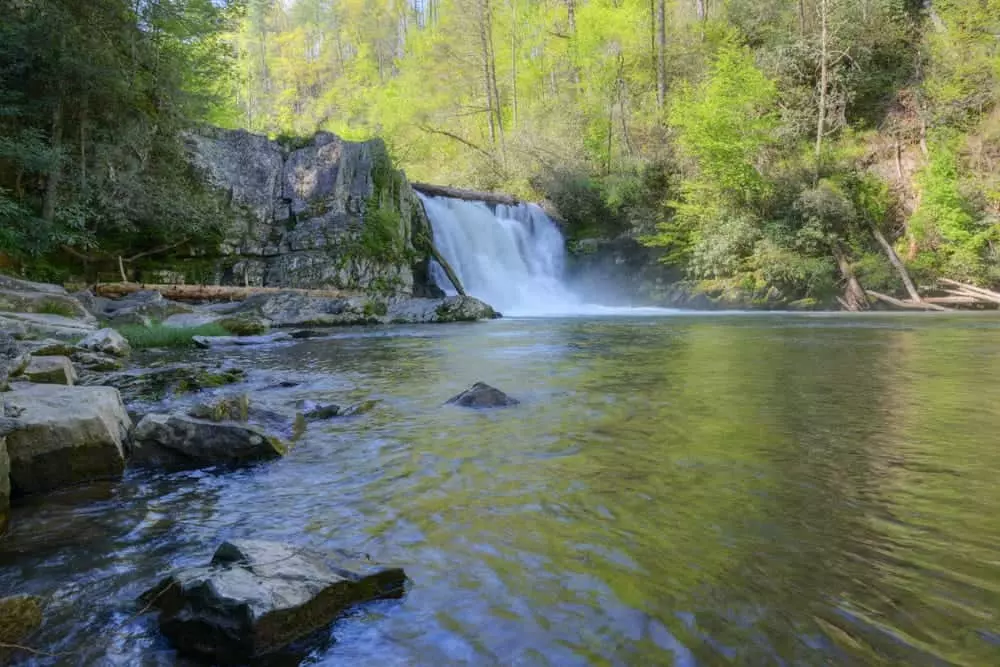 Stopping by Cades Cove while you're in the Smoky Mountains? You should go on the trail to see Abrams Falls while you're there! The waterfall is 20 feet tall with huge gushes of water falling over the edge, making it pretty impressive. The trail is 5 miles roundtrip, and while walking along the trail, you'll see some large trees that have been there for years. You might also see a lot of rhododendron along the trail in the spring. Since this hiking trail is in Cades Cove, it tends to be pretty popular. If you want to avoid large crowds, hiking Abrams Falls would be best in the morning.
Hiking is an activity that almost anyone can enjoy! You and your kids will have a blast seeing waterfalls, flowers, and possibly even wildlife while you're out in the woods. After a long day of hiking, you'll want to rest somewhere comfortably. Check out our campground for the best place to stay in the Smokies!