Top 6 Hikes Near Gatlinburg You Need to Explore
June 06, 2022
Want to get out in the national park? There are several Gatlinburg hiking trails you should check out! They range from easy to moderate, and they are great for people who have never hiked before or people who do some hiking. You can choose a trail based on difficulty and what you would like to see along the way. Here are the top 6 hikes near Gatlinburg you need to explore:
1. Gatlinburg Trail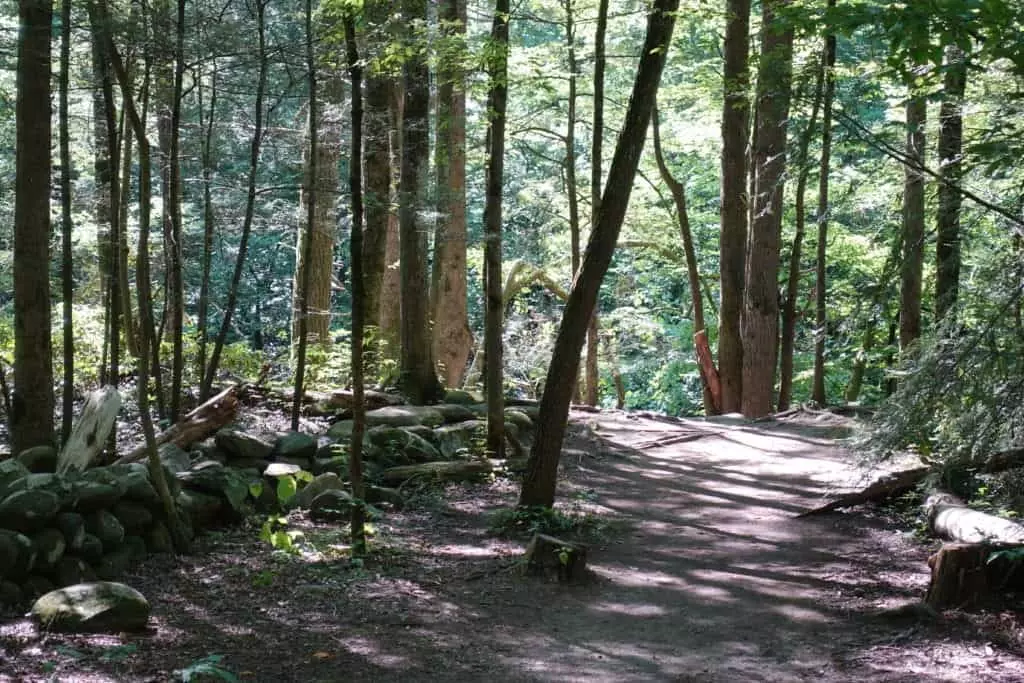 The Gatlinburg Trail is one of the most popular Gatlinburg hiking trails! It is an out-and-back trail that is considered easy. The trail is simple to follow, and you'll cross creeks on footbridges. There are beautiful wooded views all along this trail, so it's great any time of the year. This is one of only two trails in the Great Smoky Mountains National Park that allows dogs.
2. Baskins Creek Trail
Baskins Creek Trail is a hike near Gatlinburg right off of the Roaring Fork Motor Trail. The trail is considered easy with a roundtrip length around 3 miles. You'll hike through the woods and have beautiful views of the mountains towards the west. You will cross the creek on a footbridge, and closer to the waterfall, the trail will descend. Then you'll see Baskins Creek waterfall, which is 40 feet tall and has two tiers.
3. Grotto Falls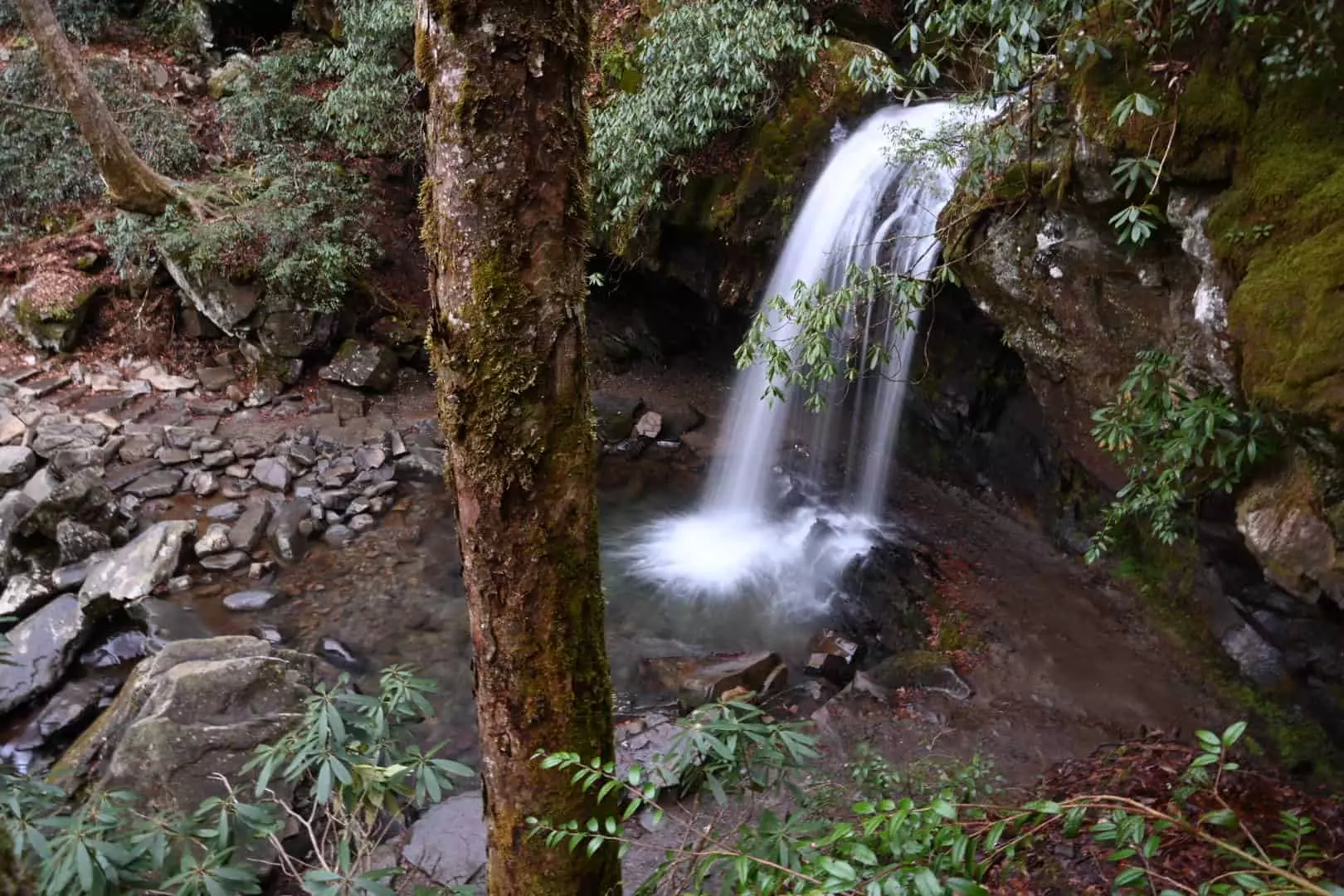 Another waterfall hike you might want to explore is Grotto Falls. This Gatlinburg hiking trail is considered moderate and is 3 miles roundtrip. The path has a ton of roots and rocks, so you will want to be careful. It follows alongside the creek all through the woods until you reach Grotto Falls. This waterfall is 25 feet tall, but it's pretty unique since it's the only waterfall in the national park you can walk behind. This trail is also off of Roaring Fork Motor Trail.
4. Rainbow Falls
Rainbow Falls is another popular hike near Gatlinburg you will want to check out. The roundtrip length is 5.4 miles, and this trail is considered moderate. You'll hike through the woods, and you might even see llamas taking supplies up to Mount LeConte as you're on the trail. Once you get to Rainbow Falls, you'll be impressed by the 80-foot-tall, single-drop waterfall.
5. Alum Cave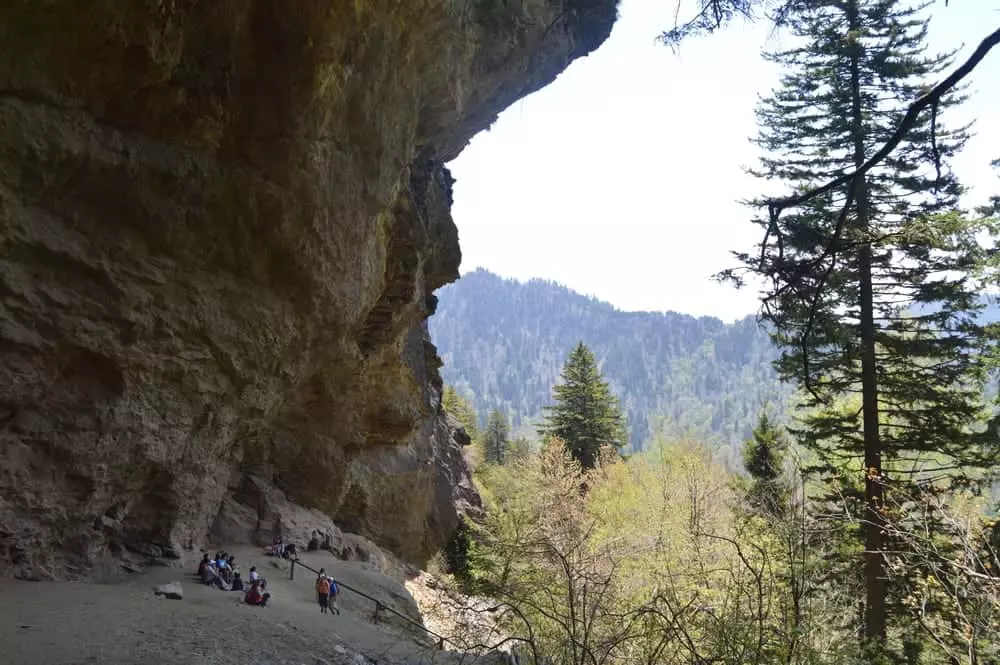 If views and cool natural features are something you're interested in, you should hike Alum Cave. This Gatlinburg hiking trail is one you can take to get to the summit of Mount LeConte, but you don't have to hike all the way to see great views. You'll pass Arch Rock, a unique rock feature, and you'll walk through the woods and see incredible mountain views. When you reach the bluffs, you'll be impressed by the sheer size of the rock and the mountain views.
6. Sugarlands Valley Nature Trail
If you're looking for a simple, easy trail that's perfect for families, you should hike Sugarlands Valley Nature Trail. This trail is 0.5 of a mile long, and the path is paved. It's a short walk through the woods, which is great for getting out with small kids and older adults who can't handle a longer trek.
Where to Stay Near the Best Gatlinburg Hiking Trails
These hikes near Gatlinburg are a great way to get out and explore. Ready to plan your next trip to the Smokies? It's time to choose a place to stay! If you love nature and want to be a short distance from these Gatlinburg hiking trails, there is no better place to stay than our Smoky Mountain campground. We have tent camping, RV camping, deluxe camping cabins, and more!
Look through our Smoky Mountain camping rates and book your camping spot today!