Top 3 Tips on Finding Free Parking in Gatlinburg
June 27, 2023
While our Smoky Mountain campground is completely surrounded by the beauty of the Smoky Mountains, we're still just a short drive from the exciting attractions of downtown Gatlinburg! Whether you want to visit Ripley's Aquarium of the Smokies, Anakeesta, Gatlinburg SkyLift Park or Ober Mountain, everything is only minutes away! While you'll find plenty of paid parking lots in town, including two municipal garages, you might get lucky enough to find a free spot! Here are 3 tips on finding free parking in Gatlinburg:
1. Look for a Parking Spot Along River Road
One of the best places for free parking in Gatlinburg is along River Road, which is a quiet street that runs just behind the busy Parkway. While the spaces along this road are limited (and you'll have to practice your parallel parking skills), you'll always want to check here first! The spaces generally open up pretty often, but sometimes it may require circling around a few times. While these spaces tend to stay more full during the summer months and special events, you never know when you might score a free place to park!
2. Free Parking and Ride Lots in Gatlinburg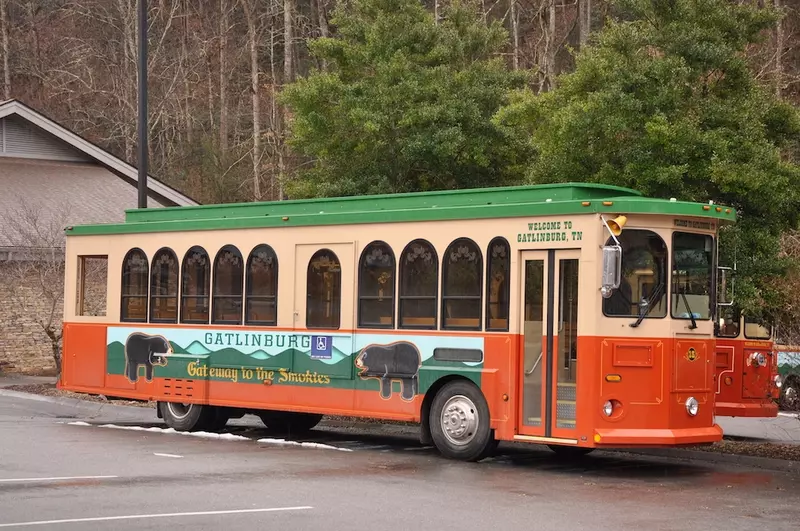 Another one of the tips on finding free parking in Gatlinburg is to take advantage of the free Park and Ride Lots, then using the Gatlinburg Trolley to get around town! The Park and Ride Lot located off the Spur at the Gatlinburg Welcome Center offers 145 spaces for passenger vehicles, buses and RVs. There is also a Park and Ride lot located on Highway 321 at the City Hall complex offering 95 spaces for passenger vehicles, buses and RVs. Once you've parked, access the Gatlinburg trolley for complimentary transportation throughout the City! You read that correctly - there are NO fares or fees to ride the trolley!
3. Parking at Area Businesses
If you are planning to visit a single shop, restaurant or attraction in downtown Gatlinburg, many of them offer free parking! If you're just driving from our campground to enjoy dinner in town, you can generally plan to park at the restaurant where you want to eat. The downside is that you can't park at any of these locations all day long, but at least you can park for free for a portion of your visit!
Accessing a Paid Parking Lot in Gatlinburg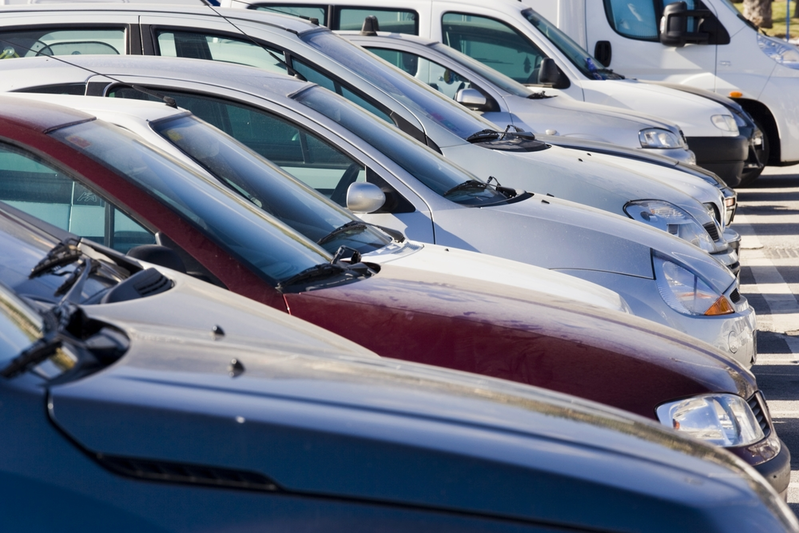 If you're given up on parking along River Road and don't feel like using the Gatlinburg Trolley service, you may have to pay for parking after all. While some of the private lots offer hourly parking, it is best to find a lot where you can pay a flat fee for the entire day (this includes the two municipal garages). Otherwise, it can get expensive moving your car from one hourly lot to another… not to mention the traffic headaches! The good news is that most of Gatlinburg is easily walkable, so park the car and enjoy exploring the town by foot!
Now that you know about free parking in Gatlinburg, you're all set for a fun day trip from our campground in the Smokies! Check out all of the information about our Smoky Mountain campground today to plan your vacation!