Top 5 Competitions You Can Have at Our Campground in the Smokies
July 24, 2018
When you're staying with us at our campground in the Smokies, you have access to tons of outdoor activities that your family or group will enjoy. Fun is a word that doesn't go far enough to describe what our amenities provide for our guests. You simply won't be able to contain your excitement for these 5 great competitions you can have at our campground.
For many, there are few things more enjoyable than a competition to see who's the fastest swimmer. It helps that you can have swimming races in the Little Pigeon River, and this is considered one of the best swimming areas in all of the Smokies. If you want to sit this one out, there are plenty of other ways to get involved at Greenbrier Campground, including our next option for fun and games.
2. Volleyball Matches
If swimming races are beyond your limitations, then how about knocking it down a notch with some competitive volleyball matches you can enjoy at our campground in the Smokies. We provide the net; you provide your friends and family. What would be even more enjoyable would be to invite another group and challenge them to a friendly series of matches. Most guests at our campground will be happy to meet their fellow campers, especially on the playing field.
3. Cornhole Tournament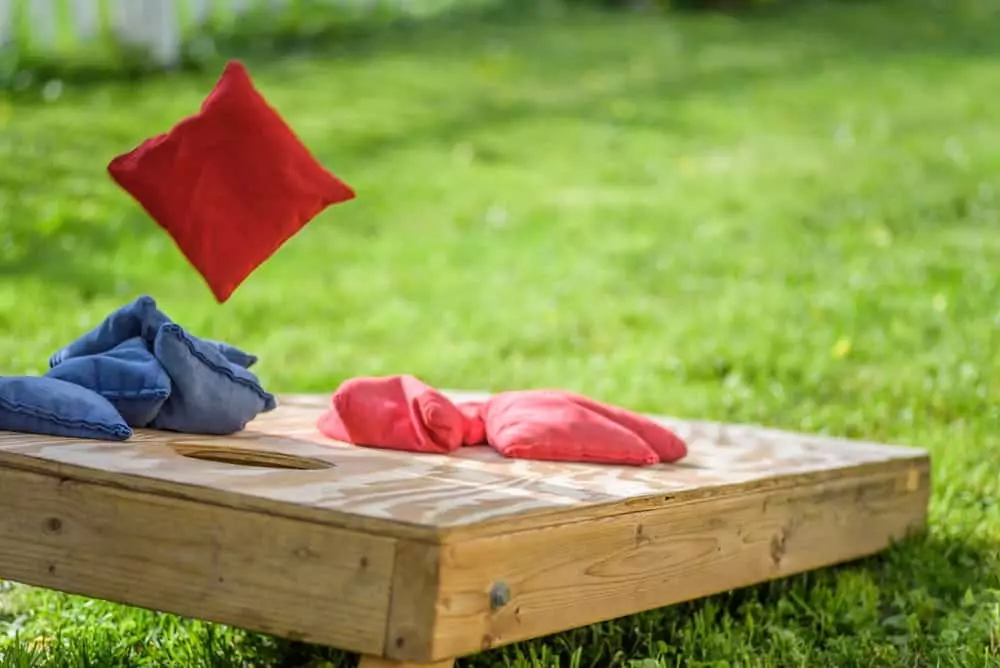 Cornhole is another game you can enjoy at our campground in the Smokies. This is a game that can be enjoyed with minimal physical activity, involving just a little more than some underhanded bean bag tossing. This sport has grown immensely in recent years with people building their own boards to bring to our campground. Once you start tossing, you're sure to get addicted to its mix of strategy and accuracy.
4. Horseshoes
This is one game played at our campground in the Smokies that was popular before cornhole. Horseshoes is a game played by tossing the item toward a stake in the ground in order to get a ringer, which is the term for hooking the horseshoe around the stake. It's an old-fashioned game that generations have enjoyed, and you will too once you get the hang of it.
If your interests are more in sitting down and strategizing on a flat surface, then there's always room for a competition involving board games. Their portability allows families to take their own and entertain the young ones after working themselves tired at our campground in the Smokies. With all of these options available here, you'll never hear your kids complain that they are bored.
A stay at our campground in the Smokies offers a great many ways to fuel your competitive spirit. Kids and adults will be more than happy to get involved in our large outdoor area for fun and games in a beautiful Smoky Mountain environment. If you have a craving for some outdoor excitement, ​reserve a spot​ at Greenbrier Campground for a vacation where it's a certainty that everyone is a winner!