Top 3 Things to Know About the Astra Lumina Event at Anakeesta
October 27, 2022
Anakeesta has recently opened its breathtaking Astra Lumina event, an enchanted night walk that is the first of its kind in the United States! During this highly immersive experience, you'll stroll along a celestial pathway that features 8 unique zones of light, sound effects, and projection! Here are the top 3 things to know about the Astra Lumina event at Anakeesta:
1. What to Expect
2. Ticket Information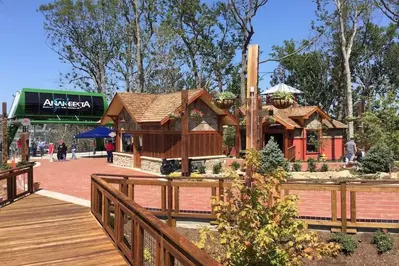 Astra Lumina is considered an add-on experience to your day at Anakeesta, so you can add the excursion to your ticket with a special discount combo ticket! Take advantage of the daylight hours to enjoy everything the park offers, including the scenic Chondola ride, AnaVista Tower, and the Treetop Skywalk! You'll also want to check out some of the wonderful shopping options in the magical Firefly Village, or grab a bite to eat at restaurants such as the Cliff Top Restaurant, Smokehouse, and the Kephart Cafe! Once the sun sets for the evening, the Astra Lumina path awaits your arrival!
3. Dates, Times, and Location
When planning your visit to see the Astra Lumina event, be sure to consult the official operating calendar! The theme park is generally open daily throughout most of the year but may be closed on weekdays during the months of January and February. Anakeesta is located in the heart of downtown Gatlinburg at 576 Parkway Gatlinburg, TN 37738 (traffic light #5). There is plenty of convenient parking nearby, including a paid parking lot adjacent to the departure point for the Chondola and Ridge Rambler rides to the summit.
Where to Stay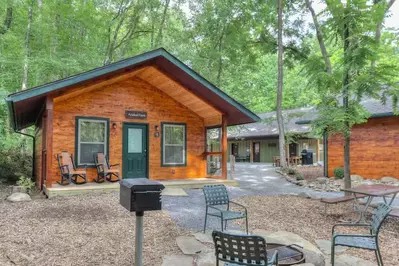 If you think you'll love the celestial experience at Astra Lumina, just wait until you camp under the stars at our Smoky Mountain campground! Our stunning property is located just minutes from Anakeesta and is open all year long for your enjoyment! We offer everything from sites for tent campers and RVs to camping cabins, RV rentals, and bell tents! The Little Pigeon River runs alongside our campground, offering a unique environment among the beauty of the Smokies! While staying with us, enjoy a wide variety of fantastic amenities including recreational equipment, playgrounds, free wireless Internet access, a game room, a camp store, and much more!
Check out all of the information about our Smoky Mountain campground today to enjoy a camping adventure just minutes away from Anakeesta! We look forward to welcoming you to the Smokies!