3 Reasons Families Love Our Pet Friendly Campground in the Smoky Mountains
July 03, 2019
Family vacations should not be filled with you worrying about your pets you left at home. When you book a campsite at our campground, you can bring them along for even more fun! So cancel your hotel reservations, pack your camping gear, and visit us instead. Here are 3 reasons families love our pet friendly campground in the Smoky Mountains:
1. Travel with Your Pets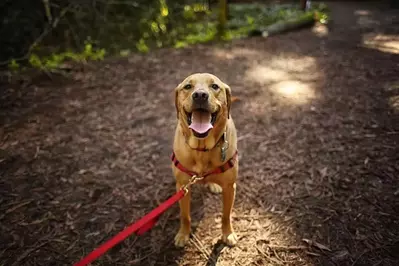 No family vacation is complete without your furry companions. It is especially hard for kids to leave their pets behind. Paying boarding fees or asking someone to take care of your pets while you're away can be worrisome and time consuming — time that could be spent planning your exciting vacation! Pets definitely bring more joy and love into the family, and our pet friendly campground in the Smoky Mountains gives you the opportunity to spend quality time with your family, including your four-legged family members! We do not have any dog breed restrictions, as long as they are not aggressive. Always be sensitive to other people and animals in our campground by cleaning up after your dog.
2. Enjoy Living in the Great Outdoors
Resorts and theme parks cannot compete with the natural beauty of the Smoky Mountains, especially this beautiful campground near the Little Pigeon River. Just minutes from hiking and biking trails in the Great Smoky Mountains National Park , we provide all the outdoor activities steps from your tent or RV. Swimming, biking, fishing, hiking, and many more activities are available, and your dogs can go with you! If you do decide to venture further into Pigeon Forge to see a show or to shop in downtown Gatlinburg, be sure to follow our guidelines for leaving your pets. Most likely, they'll need a break from all the fun to have a quick nap!
3. Meet New People (and Animals!)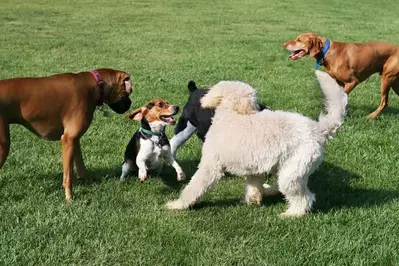 One of the best things about staying with us is the chance to mingle with the other campers in the campground. The kids may enjoy playing with others their age on the big playground, while the adults play volleyball or badminton. Evenings in the campground can be relaxing after a long day of activities, and you can enjoy walking through the sites and meeting fellow travelers. Simply opening a bag of marshmallows by your evening campfire might turn into a big community s'more making! Your kids may find a playmate, and your pets may find one too. Your dogs will definitely enjoy socializing with other dogs and humans. While you must keep your pets on a leash inside the campground itself, we do have a fenced in dog park, no leashes required!
Making memories with your pets should not be limited to your backyard. Take them with you and enjoy family time at our pet friendly campground in the Smoky Mountains. Read through our pet guidelines before you make your reservations. We can't wait to meet you and your furry companion!