Top 4 Tips for Winter Camping in the Smoky Mountains
November 20, 2022
While the temperatures might be chilly, there are plenty of perks of camping during the winter months. Chances are that there will not be as many people, allowing your family to spend time just enjoying the great outdoors. You will also have easy access to all the best sites, campground amenities, and beautiful scenery. Before you pack up the tent or RV, here are 4 tips for winter camping in the Smoky Mountains:
1. Layer Up
The key to enjoying a winter camping trip is staying warm. Let's be honest, no one enjoys sitting outside freezing to death. The good news is that does not have to be the outcome of your next vacation to the Smoky Mountains. When you are preparing for your trip, be sure to pack more layers than you think you will need. Remember that huge coat that you just have hanging in the back of your closet? You might as well bring it along for the ride. It is always better to be too prepared than not prepared enough. Plus, you never know when someone you are camping with might need an extra jacket or pair of socks!
2. Take Advantage of Campground Amenities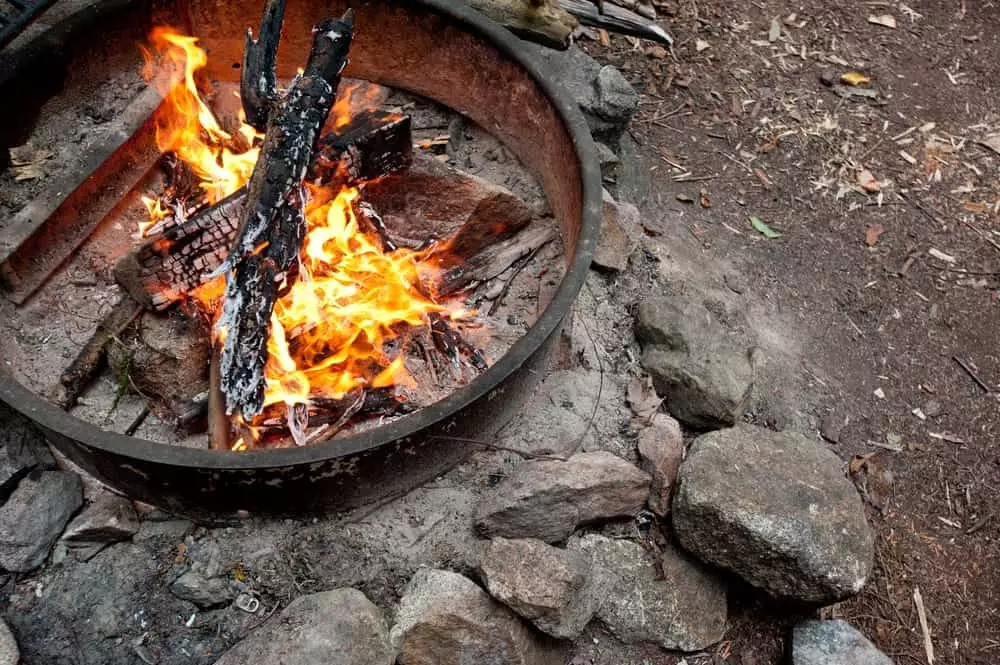 When you stay at our Smoky Mountain campground in the winter, we have plenty of resources to help you and your family stay warm. For example, we have fire rings on each site where your group can build a fire to stay warm. We also recommend making some hot and delicious s'mores to stay nice and cozy! If you need firewood, we have some available for purchase at the campground office. The only thing we ask is that you extinguish your fire before leaving for the day and before your final checkout. If you want to cook dinner outside, we also provide a charcoal grill at each site. In addition to providing a delicious meal, the fire from the grill can also help alleviate the cold.
3. Pack Some Entertainment
The best thing about camping is that you get time away from your busy everyday life. Therefore, it is the perfect opportunity to enjoy the things that you do not normally have time for. If you enjoy reading, bring along your favorite book and enjoy some quiet time reading by the fire while you enjoy the sounds of nature. For families, this is the perfect time to sit inside the camper and play a board game or reminisce on their favorite memories. Regardless of what you are doing, just take time to enjoy the peaceful ambiance of winter in the Smoky Mountains.
4. Don't Forget the Sleeping Equipment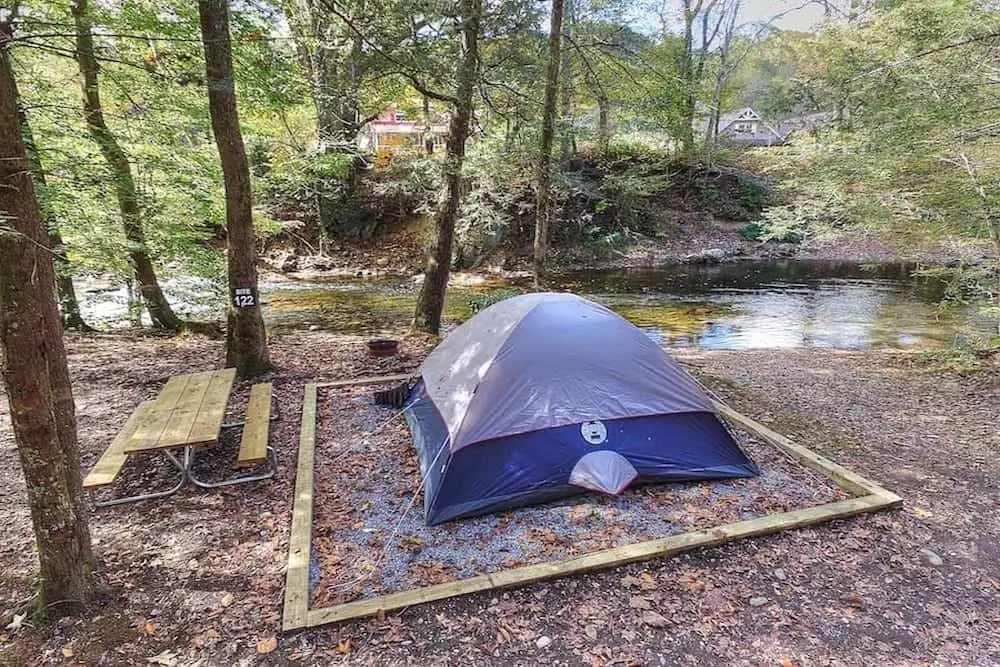 If you plan on tent camping in the Smoky Mountains, you will want to be sure to pack all the necessary sleeping equipment. The first thing to check is your sleeping bag. You will want to make sure your sleeping bag is in good shape and does not have any holes in it. If it has a little bit of wear and tear, it can allow for heat to more quickly escape at night. If you want to stay extra warm, you can bring extra padding and blankets. Sleeping pads are a great resource because they allow you to get higher up off the cold ground, making it easier to stay warm throughout the night.
Come Winter Camping in the Smoky Mountains
Now that you have some tips for winter camping in the Smoky Mountains, you are ready for your next adventure! Book your next camping trip today to see everything the Smokies has to offer! We can't wait to see you soon!