3 Fun Ways to Get Around Our Campground in the Smoky Mountains
August 23, 2021
When you stay at our Smoky Mountain campground, you will want to explore our private beach, playground, outdoor recreation area, and more! While you can always go for a walk to see everything that there is to do, you can also bring your bike along for a ride or rent one of our golf carts! Check out these 3 fun ways to get around our campground in the Smoky Mountains: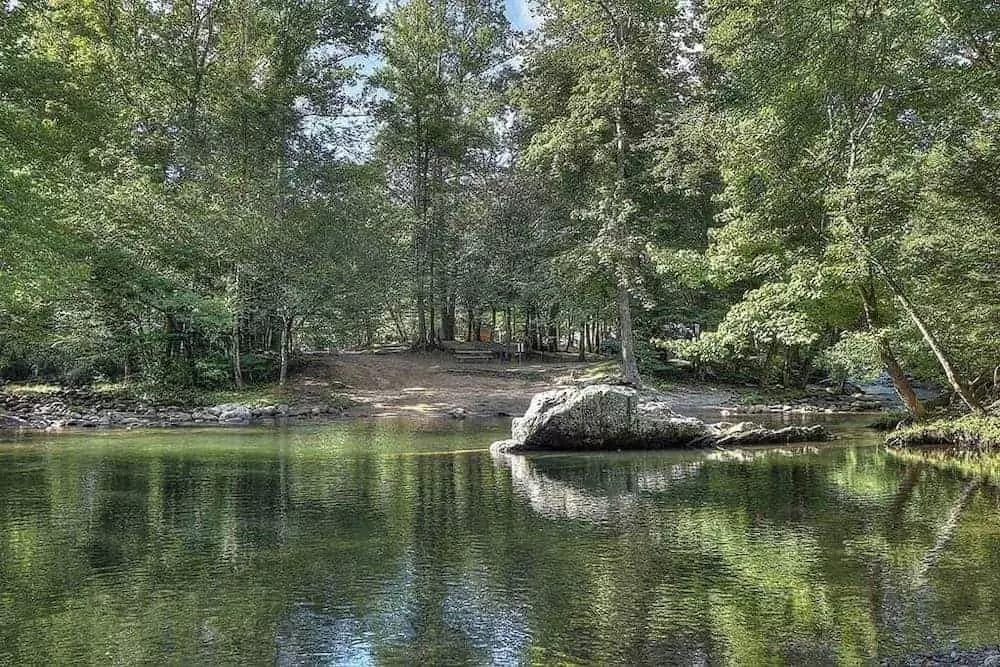 The most popular way to get around our campground is simply by foot! Take a pleasant stroll over to our Flint Rock swimming hole to cool off on a warm summer afternoon or head to our outdoor recreation area for a game of volleyball, badminton or horseshoes! Since we are a pet friendly campground, you can also bring your furry companion along for some exercise and to visit the campground's dog park! When you want to do some additional hiking, you will appreciate that we are just a short drive away from the Greenbrier entrance to Great Smoky Mountains National Park!
2. Ride Your Bicycle Around the Property
Another fun way to get around our campground in the Smoky Mountains is by bike! Many of our campers love to bring their bicycle along on vacation to enjoy bike rides throughout the Smokies! Take a ride around our campground property to see all of the lovely campsites, which include tent camping sites, RV camping sites, bell tents, and tipis! If you are heading into the national park, you will be happy to know that the Greenbrier area near our campground has some of the best roads suitable for biking! Don't miss the chance to bike the Cades Cove Loop Road on Wednesdays, which is known for its 19th century homesites and wildlife viewing opportunities!
3. Rent One of Our Golf Carts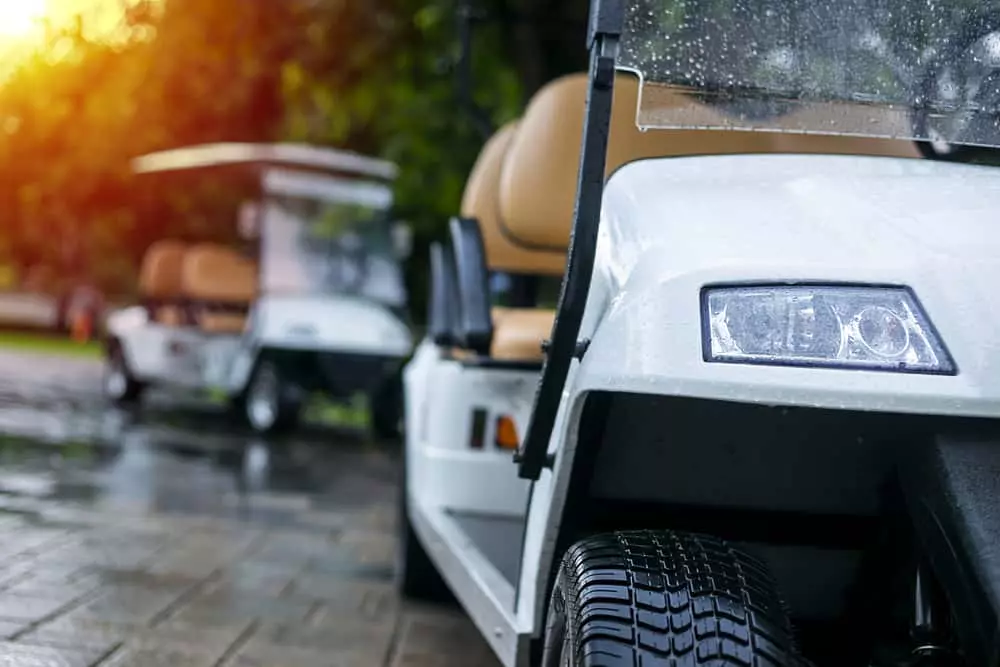 One of the unique things about our Smoky Mountain campground is you can rent a golf cart to get around! We require golf cart drivers to be at least 16 years old with a valid driver's license, and all renters must fill out agreements prior to use of the golf cart on our property. The golf carts come in handy for transporting your family around the campground as they can carry up to a maximum of 5 people, so get the gang together for a trip over to the swimming hole or playground! If you happen to have your own golf cart, you are welcome to bring it along to use at our campground as well!
About Our Smoky Mountain Campground
Our campground in the Smoky Mountains is the best way to experience the magical beauty of the Smokies! We are not only situated in the mountains, but the Little Pigeon River runs around the campground to create a truly relaxing atmosphere! There is just nothing like camping out under the stars and waking up to the refreshing sounds of nature! We offer a wide selection of camping sites, ranging from tent camping in the grass to RV sites with full hookups. Regardless of your choice, you will love all of the campground amenities including charcoal grills, a luxury bath house, complimentary wireless internet access, and much more!
Check out all of the information about our campground in the Smoky Mountains today to plan your camping adventure in the Smokies! We look forward to seeing you soon!