5 Activities that Kids Love at Our Smoky Mountain Campground
August 25, 2017
If you have children and are planning a camping trip to the Great Smoky Mountains, Greenbrier Campground is your ultimate destination. When staying at our campground, you certainly never have to worry about your kids getting bored! From recreational opportunities to traditional campground experiences, Greenbrier Campground offers tons of fun activities for kids. Check out these 5 activities that kids love at our Smoky Mountain campground:
1. Recreational Games
We know that kids always have plenty of energy, especially when they are on vacation. The great news is that we have all kinds of great recreational activities for your kids to enjoy! We offer volleyball and badminton facilities where you can play for fun or challenge your kids to a "kids vs. parents" tournament. Other awesome recreational games include bocce ball, corn hole and horseshoes.
2. Fun Playground Facilities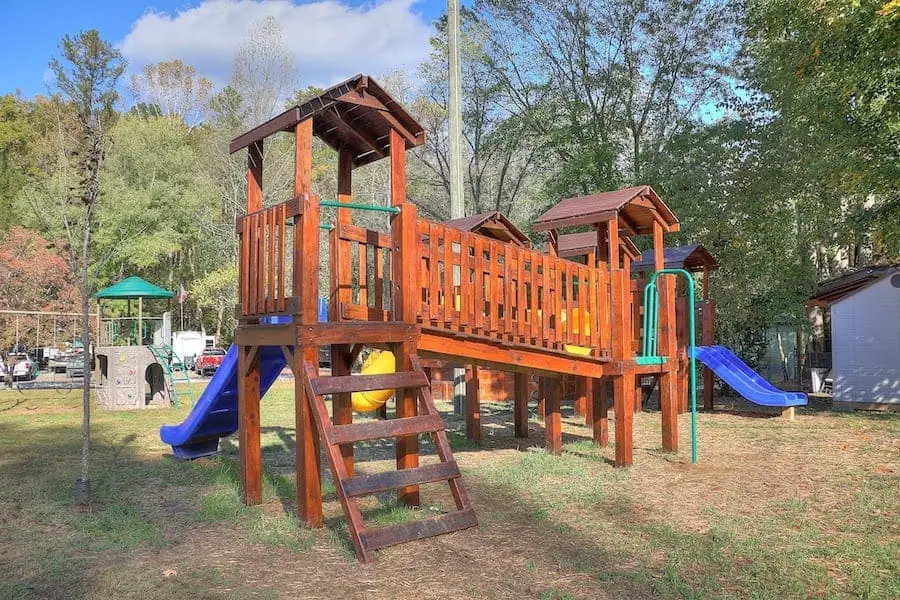 All kids love running around at our playground where they can enjoy swings and other fun playground equipment! This can also be a great area for your children to make new friends with other kids staying at our campground. Parents especially love the playground as it helps to tire your kids out after a day of excitement in the Smoky Mountains. This means that your kids will sleep well at night, resulting in a better night of rest for mom and dad!
3. Swimming in the Little Pigeon River
The Little Pigeon River runs around our Smoky Mountain campground and offers a fantastic swimming hole known as Flint Rock. Kids love splashing around in the water on a warm afternoon as parents relax on a private beach area. After cooling off in the Little Pigeon River, take advantage of our luxury bath house for shower facilities. We also feature convenient laundry facilities where you can wash your bathing suits and other clothing items.
4. Roasting Marshmallows by the Campfire
While staying at Greenbrier Campground, it is practically essential to have a campfire to complete the traditional camping experience! All of our campsites feature a picnic table and fire ring so that you can easily prepare a cookout for the entire family. Kids love sitting around the campfire after dinner to roast marshmallows and watch the sun slowly disappear behind the mountains. Don't forget to tell a few spooky ghost stories under the stars!
5. Staying Connected with Friends and Family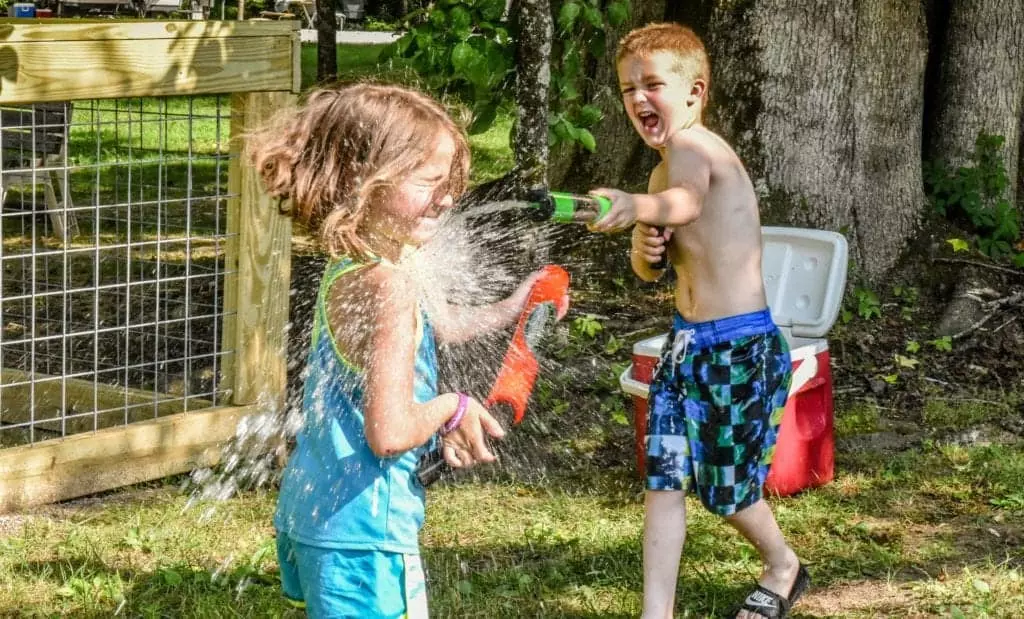 In this modern era of technology, we know that kids love staying connected to their devices even while they are on vacation! This is especially true if you happen to have teenagers in your family. Greenbrier Campground is pleased to offer free WiFi access at our campground throughout your vacation so that you and your kids can keep in touch with your family and friends back home. After all, we want you to let them know how much fun you are having at our Smoky Mountain campground!
Check out all of our Smoky Mountain campsites today to plan your family vacation to our campground. We look forward to seeing you and your kids soon at Greenbrier Campground!