3 Things That Make Tent Camping in the Smoky Mountains the Best Choice for Your Vacation
June 26, 2017
Camping is an age old pastime. You set up your tent, go looking for some great firewood and start roasting s'mores! Maybe you set up and go for a nice nature walk or even take your car and drive through town. It's an activity not a lot of people are even aware of, but Smoky Mountain camping is the right thing for anyone who loves spending time outdoors! To prove it, here are 3 reasons why you should tent camp at our campground.
1. The Seclusion
When you go camping, you're there to get away from it all, to unplug and disconnect. Our tent campground, lovingly referred to as the "second island," offers beautiful river front views. The only company you'll have is other tent campers, so you know they're just as fun as you are. The other facilities we offer are only a short walk away, so you don't need to worry about bringing enough wet wipes so everyone can take a shower!
A lot of people like to bring their pets with them when they go tent camping in the Smoky Mountains, and we understand that. So, you're allowed to bring your pets with you but you do have to follow a few easy rules so that everyone can enjoy their camping trip and your pet is kept safe. The national park, just minutes away, has a pet friendly hiking trail that will give you a chance to get your pet outside to stretch their legs.
3. The Experience
Tent camping in the Smoky Mountains tends to be a unique experience for everyone involved. You get to wake up to misty mornings next to the river and hear the birds singing in the trees. It's nice to crawl out of your tent and stretch in the chilly morning air and think about how lucky you are to see the mountains in their natural beauty this early in the morning. Not only that, but cooking eggs and bacon over a fire and then sitting down to enjoy your breakfast while you watch the rest of the world wake up is such a magical experience, why would you want anything else?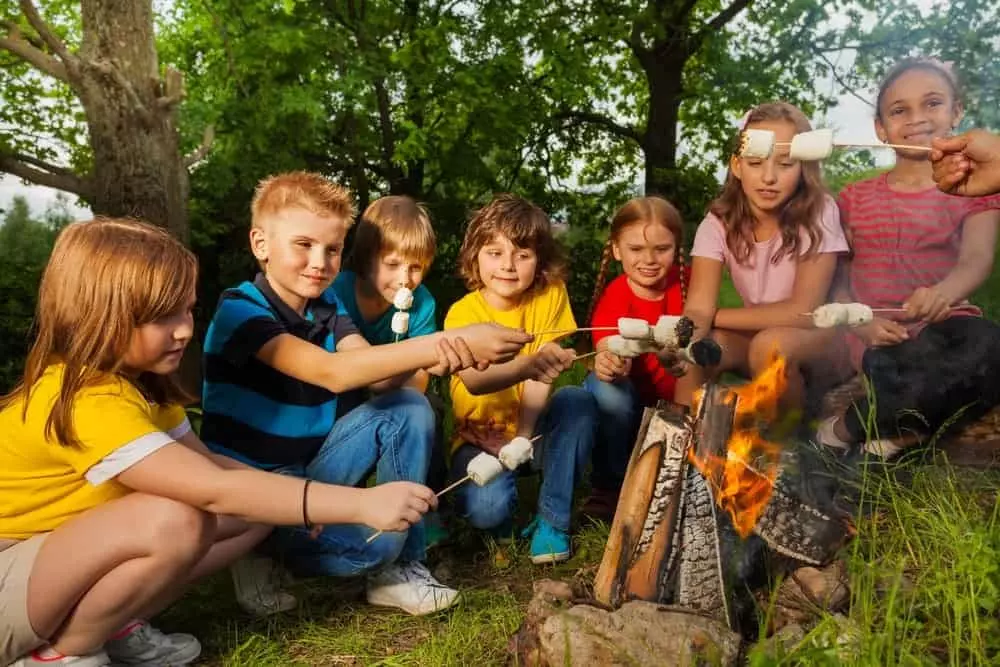 A camping vacation can be a memorable one. You'll pick up neat little tricks and learn more about nature and yourself than you'd think. Nights around a campfire and crawling into your tent to snuggle up into your sleeping bag is such a rare experience for some. Plus, there's nothing like sitting around a fire and looking up to see a sky full of stars. That's a sight you won't get if you stay in a hotel in the city. Click here to learn more about tent camping in the Smoky Mountains and start planning your vacation today!