4 Reasons Why You'll Want to Stay at Our RV Park in the Smoky Mountains
December 18, 2019
Thinking about camping in the Smoky Mountains? You'll have a great time when you stay at our RV park in the Smoky Mountains! We have all kinds of amenities you'll love, and plenty of spots for you to choose from. Plus, you can camp in an RV even if you don't own one! Check out these 4 reasons why you'll want to stay at our RV park in the Smoky Mountains:
1. Offer RV Rentals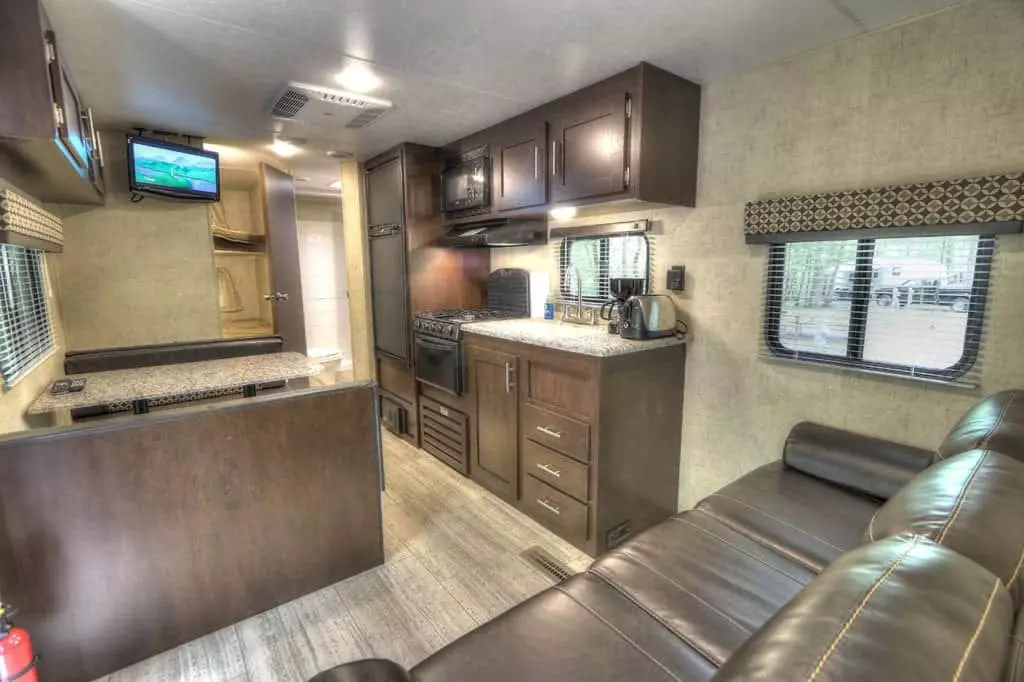 You can camp at our RV park in the Smoky Mountains without even owning an RV! We have a variety of RVs you can rent and enjoy while you're on your vacation. You'll find RVs that are great for couples who want to camp or families who want everyone to stay together. Stay in one of the RVs next to the river for a great view or choose one that's a little closer to the general store and laundry facility. Many of our RV rentals include fully equipped kitchens, full size bathrooms, and TVs. You'll even find that some RVs are pet friendly, so you can bring your furry family member along for vacation too!
2. Plenty of Spots
We have 120 campsites on our property, providing you with a large variety to choose from. Want to walk outside and see the river while you eat breakfast at the picnic table? There's a campsite where you can park your RV and do just that. Want to be a little closer to the main buildings? You'll find campsites like that. No matter where you want to be, there's a spot just for you in our RV park in the Smoky Mountains!
3. Pet Friendly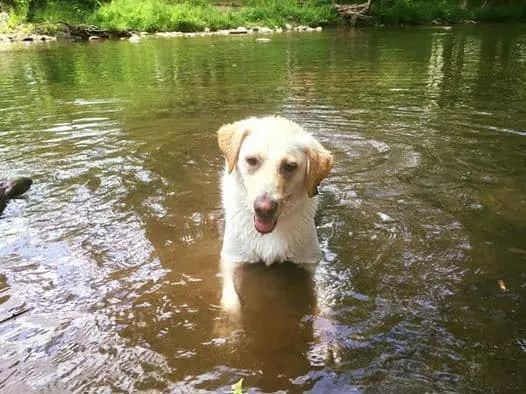 One of the best parts about our RV park in the Smoky Mountains is that we are pet friendly! You don't have to leave your furry friend at home on vacations any more. Many people bring their dogs with them to our campground, and they splash around in the creek and run in the grass, just like everyone else! Many of our RV rentals are pet friendly, and if you come in your own RV, they've already got a place to stay! You'll even save money by not having to board your dog or pay someone to watch them for you.
4. Great Amenities
Our campground has a ton of great amenities you'll be able to take advantage of when you stay with us. We have water, electric, and sewer hookups for your RV. Each site has a picnic table and fire ring. Play with other campers on the volleyball court, horseshoe, and corn hole areas. Our RV park in the Smoky Mountains also includes a luxury bath house with toilets and showers. Forget something at home? Our camp store has just about everything you could need. You'll love everything our campground has to offer!
Once you see our RV park in the Smoky Mountains, you won't want to stay anywhere else. Find out more about RV camping with us and book your trip today!