Top 4 Hikes in the Great Smoky Mountains Near Greenbrier
June 09, 2021
A great way to spend time outdoors is to go on hikes in the Great Smoky Mountains. Even when you're camping with us, you may want to spend even more time outside exploring the beauty of the area. There are plenty of hiking trails near Greenbrier for you to explore, and you'll find one that's perfect for your skill level! Here are the top 4 hikes in the Great Smoky Mountains near Greenbrier:
1. Porters Creek Trail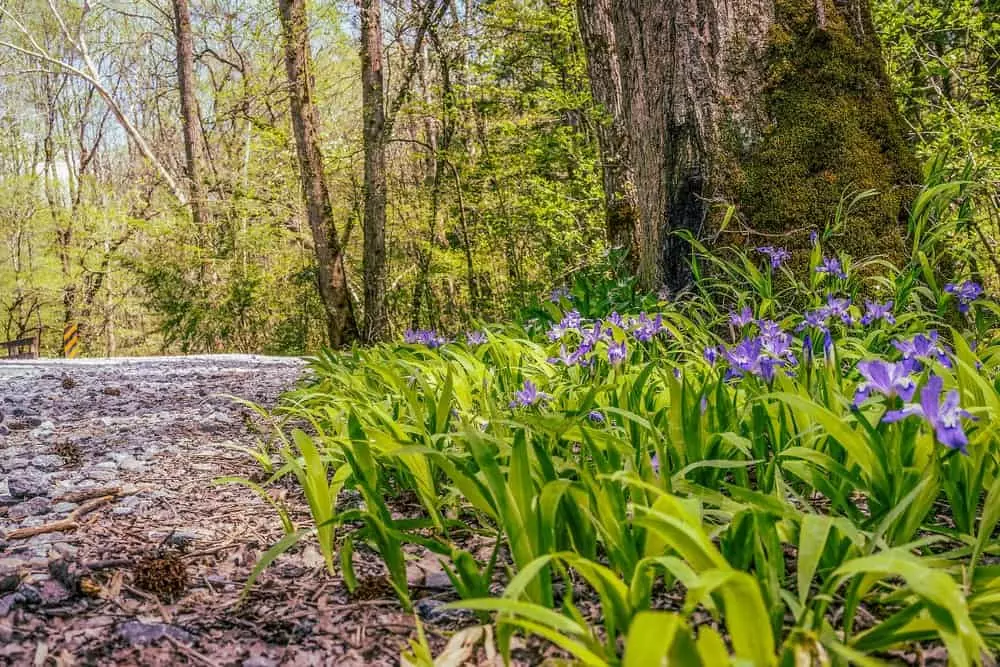 Porters Creek Trail is a moderate hiking trail that is 7 miles roundtrip. This out-and-back trail is great for leisurely trips through the woods. The path is a gravel walkway that is easy to follow. The trail follows alongside the creek, so you have a view of the water while you hike. In the spring, there are a ton of wildflowers along the trail. Farther into the trail, hikers will come up on stone walls and the remains of old homesteads. About 2 miles into the trail, you will come up on Fern Branch Falls, a 60-foot-tall waterfall. Keep an eye out because you might just miss it!
2. Ramsey Cascades Trail
If you're looking for a hike in the Great Smoky Mountains that features a breathtaking waterfall, you need to hike Ramsey Cascades Trail. This out-and-back trail is 8 miles roundtrip and is considered difficult. Located near Greenbrier, Ramsey Cascades starts out as a gravel path, then eventually turns into a narrow footpath through the woods. This trail takes you through the largest old forest growth trail in the national park, and you'll stay cool under the huge trees. On the last half of the trail, you'll hike alongside the creek and eventually cross it on a footbridge. Then, the cascades will come into view. This is the tallest waterfall in the park at 100 feet, and there are several tiers that flow down into a pool at the bottom of the falls. Ramsey Cascades is an incredible hiking destination!
3. Grapeyard Ridge Trail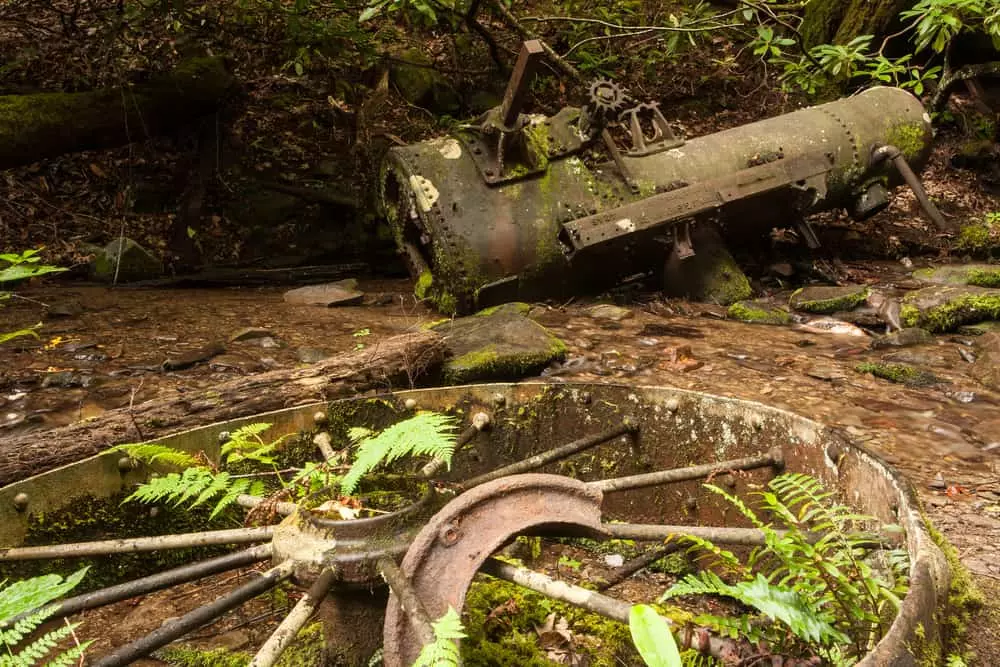 Another moderate trail near our campground is Grapeyard Ridge Trail. The roundtrip length is 5.8 miles. The trail starts out following the Little Pigeon River and quickly ascends up from the Greenbrier Valley. At the top of this hill, the Smoky Mountains will come into view for an incredible sight. Over the next couple of miles, you will cross Rhododendron Creek, pass through tunnels of rhododendron plants, and see old homesteads. At almost 3 miles in, hikers will see an old steam engine lying in the creek bed from a wreck that happened in the early 1900s.
4. Baskins Creek Falls Trail
Baskins Creek Falls Trail is located right outside of Gatlinburg, which isn't too far from Greenbrier. This trail is about 3 miles roundtrip, and it is considered easy to moderate. It starts out with an easy climb uphill. The trail evens out, and at this point, there are incredible mountain views. About a mile in, you will cross a creek, and then the trail descends quickly. After hiking down to Baskins Creek Falls, you will see the 40-foot waterfall. Many people enjoy sitting back and relaxing for a while or packing a picnic to enjoy once they reach the falls.
Going on hikes in the Great Smoky Mountains near Greenbrier is a fun way to spend your vacation. Are you ready to plan your next trip? Learn more about our Greenbrier campground, then book your camping trip to the Smokies!