Top 4 Outdoor Activities to Try at Our Smoky Mountain Campground
February 22, 2022
The best thing about camping in the Smoky Mountains is that you are surrounded by the beautiful nature of the area. Whether you decide to tent camp, stay in an RV, or explore our camping cabin, you are just steps away from all the beauty of the Smokies. While everyone who stays with us loves to adventure through the Great Smoky Mountains National Park, there are also plenty of ways you can enjoy the outdoors with your family at your campsite. Here are 4 outdoor activities to try at our Smoky Mountain campground:
1. Enjoy a Picnic
As you enjoy your camping trip, chances are you are going to get hungry. With the help of our propane and charcoal grills, you can prepare a delicious meal for your entire family. Whether you want to get fancy and cook a perfectly cooked steak, or just keep it simple with hamburgers and hot dogs, our grills make it easy to quickly prepare an excellent lunch or dinner. Once the meal is prepared, your family can all sit around the picnic table on your campsite and enjoy a lovely meal together surrounded by the sounds of the birds chirping and the river rushing!
2. Sports Galore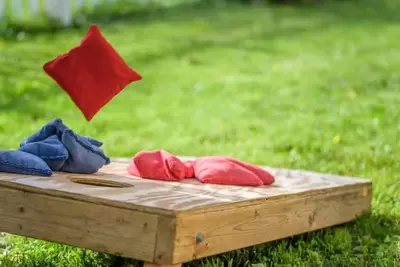 Are you a part of a family that loves sports and competition? There are plenty of different activities your group can enjoy at our Smoky Mountain campground. Some of the fun games we provide include volleyball nets, bocce ball sets, corn hole boards, and horseshoes. In order to enjoy the great outdoors and get some exercise, you can organize a fun game with your family or put together a tournament with the campers nearby. If you win, you will have a few extra bragging rights for the rest of your vacation.
3. Playgrounds for Kids
If you are planning a family vacation, your kids will be glad to know we have a state-of-the-art playground that they can explore. All the fun of the playground can be found in a central location inside the campground, making it easy for all campers to access and enjoy. It is even close enough to where your family can enjoy a bike ride together to get over to the massive slide and swing set. For the parents, we provide a nice place where you can sit back and relax while you watch your kids get out all that extra energy they have stored up!
4. Private Swimming Area and Beach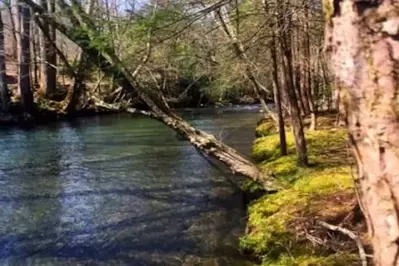 During the warmer months of the year, your family can hit the beach! Yes, that's right, a beach in the heart of the Smoky Mountains. At our campground, we have a private swimming spot where your family can cool off and splash around for a day of fun! Another good thing about this activity is that the pets can join in too! At Greenbrier campground, we are proud to be a pet-friendly establishment. We encourage you to bring your furry friends along on the vacation, and they are welcome to explore the swimming area and beach as well!
Now that you know about some of the outdoor activities to try at our Smoky Mountain campground, you are ready to start planning your next camping trip. Be sure to reserve your spot today to get the best site available for your upcoming vacation. We look forward to welcoming you to the Smokies!