Top 4 Reasons Camping in the Smoky Mountains is Better Than a Beach Vacation
September 01, 2022
If you are debating between a beach vacation and camping in the mountains, there really is no comparison! We are here to assure you that there is nothing better than camping in the Smokies at Greenbrier Campground! Our beautiful campground has all the amenities and recreational facilities you need for a wonderful family vacation, and we even have a beach area of our own where you can relax or swim! Here are the top 4 reasons why camping in the Smoky Mountains is better than a beach vacation:
1. Fresh Mountain Air
One of the awesome things about camping in the mountains is all of the fresh mountain air! Our campground is surrounded by the beauty of the Smoky Mountains so that you can enjoy the fresh natural scents of the forest! When staying with us, you never have to worry about pollution spoiling the cleanliness of the environment. The temperatures are also great, even in the summer, which sure beats the heat and humidity of a crowded beach area!
2. Budget Friendly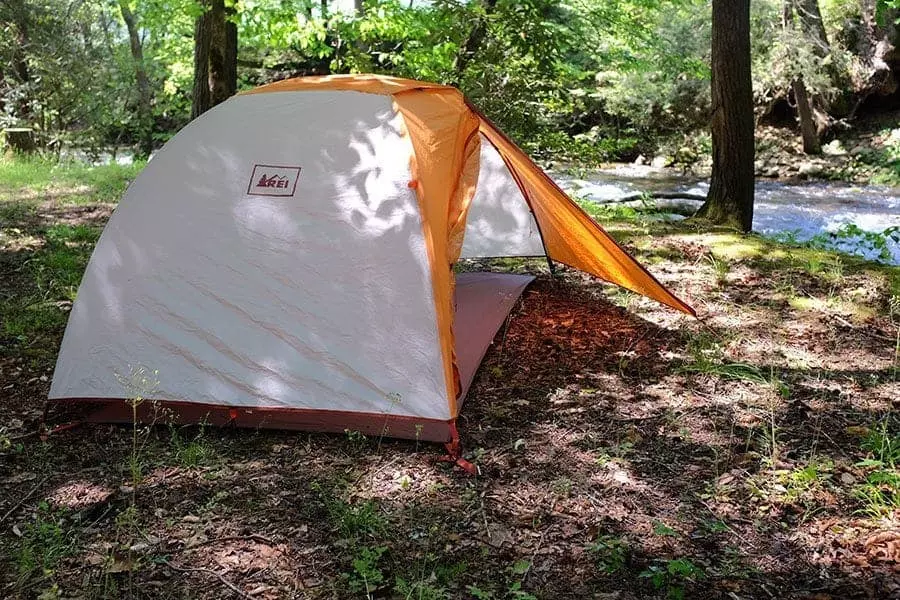 There is no doubt that camping in the Smoky Mountains is much more budget friendly than a beach vacation! When you consider the nightly rates of a hotel or resort in a beach town during the summer, you could probably spend your entire vacation at the Greenbrier Campground for the price of one night at a beach hotel! We are pleased to offer affordable campground rates so that your family can enjoy a fabulous vacation without spending a fortune! We have campsites for all budgets too, including tent camping sites, RV campsites, bell tents and even a camping cabin!
3. Secluded Environment
If the goal of your vacation is to "get away from it all," the Greenbrier Campground is your best bet! After all, our campground is located in a peaceful and secluded environment that fully immerses you into nature! Despite our remote location, we are still just a short drive from all of the attractions, shops and restaurants of downtown Gatlinburg. Our campground is also just minutes from the Greenbrier entrance to the Great Smoky Mountains National Park, where you can enjoy miles of scenic hiking options!
4. Wide Range of Fun Activities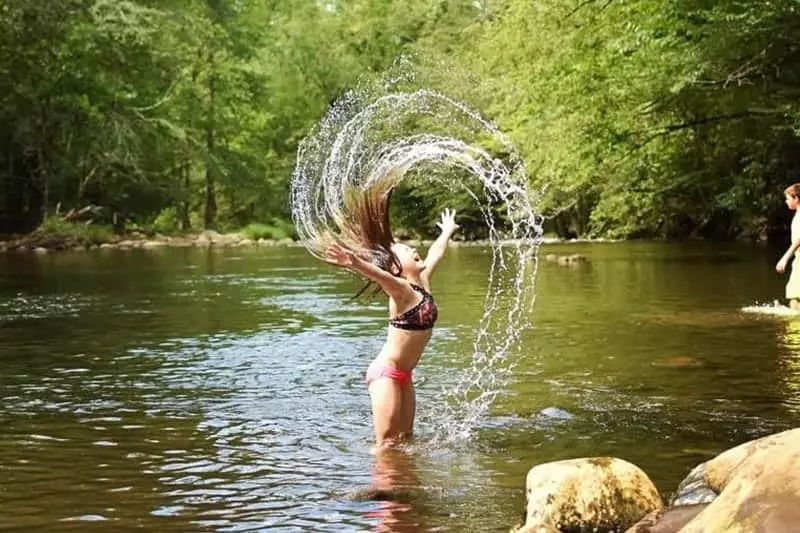 When camping in the mountains, especially camping in the Smoky Mountains, your family can enjoy a wide range of fun activities rather than simply sitting on a beach all day! Greenbrier Campground features a variety of recreational options, including volleyball, badminton, bocce ball, corn hole and horseshoes! Since the Little Pigeon River runs around our campground, our campers can take advantage of the best swimming hole in the Smokies as well as excellent trout fishing along the banks of the river! As if that all doesn't sound good enough, our campground also offers a playground, free game room, outdoor billiards, charcoal grills, free wireless internet access and much more!
Enjoy Camping in the Mountains
Now that you know why camping in the Smoky Mountains is better than a beach vacation, check out all of the information about our campground in the Smokies today to plan your trip! We can't wait for you to come camping in the mountains with us at Greenbrier Campground!