Top 5 Reasons Why Outdoor Enthusiasts Love Our Smoky Mountain Campground
December 29, 2022
When it comes to the ultimate destination in the Smokies for outdoor enthusiasts, there is no better place to stay than our campground! Our campground is in a spectacular location surrounded by the Little Pigeon River and has all the amenities you need for a delightful camping experience! Here are the top 5 reasons why outdoor enthusiasts love our Smoky Mountain campground:
1. Stunning Natural Beauty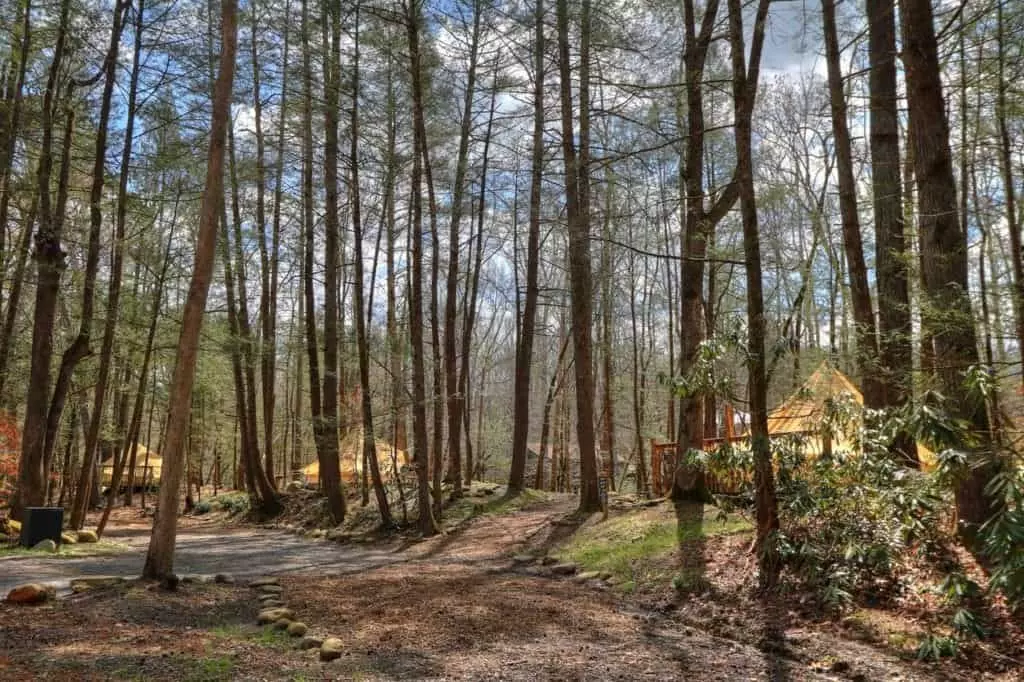 If you closed your eyes and conjured up a vision of the perfect Smoky Mountain campground, there is a good chance it would look exactly like our campground! Our property is surrounded by the stunning natural beauty of the Smokies so you can feel fully immersed into the magic of the mountains. Whether you choose a tent site along the Little Pigeon River or a site in the open area near our private beach, you will love this special opportunity to enjoy the great outdoors!
2. Close to the National Park
A huge benefit of staying at our campground is the easy access to the hiking trails at Great Smoky Mountains National Park. The Greenbrier entrance into the park is less than a half mile away from our campground, so you can enjoy a full day of hiking and still be back in plenty of time for a cookout. Some of the trails that you can experience in the Greenbrier area of the park include the Porters Creek Trail and the Ramsey Cascades Trail, where you will find the tallest cascades in the Smokies!
3. Variety of Camping Options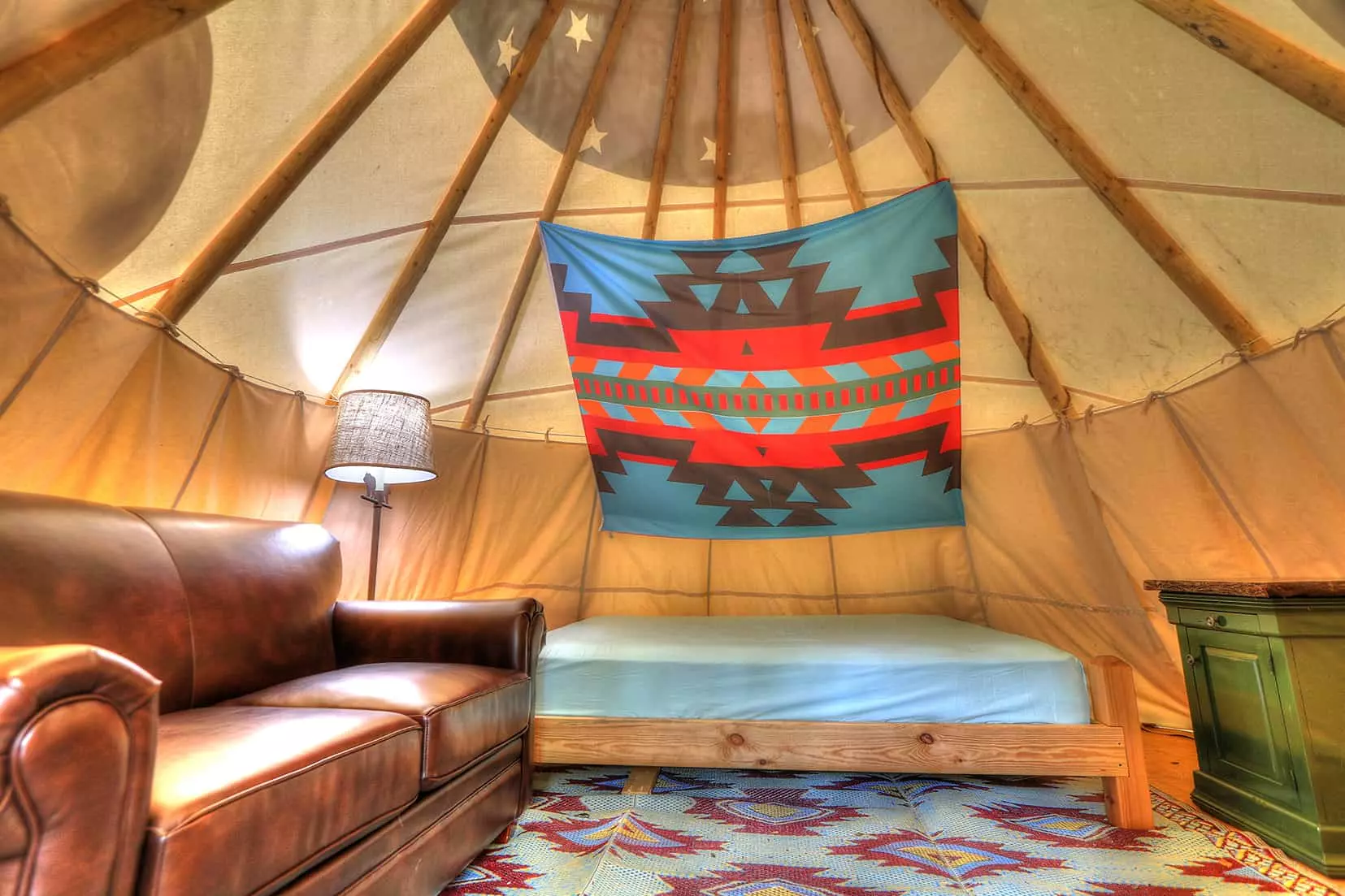 Another reason why outdoor enthusiasts love our Smoky Mountain campground is because of the variety of camping options. You can go really traditional with tent camping, or you can stay in one of our tipis. We also have camping cabin with a kitchenette, bathroom, heat, and air conditioning. You could even rent an RV. Whether you prefer to set up a tent for a traditional campground experience or park your RV in a full hookup site, we have just what you need. Our campground also features some unique camping options, including several bell tents and a selection of beautiful tipis with a comfortable bed, interior and exterior lighting, and temperature control.
4. Fun Recreational Facilities
We know you want to spend your Smoky Mountain vacation enjoying the great outdoors, so you will love the recreational facilities at our campground! Gather your family and friends together for a fun game of volleyball, badminton, or horseshoes as you play among the gorgeous backdrop of the mountains. If you have young children in your family, they will have a blast on our playground equipment or splashing around at the best swimming hole in the Smokies. We even offer trout fishing on our property for those who have a license.
5. Excellent Campground Rates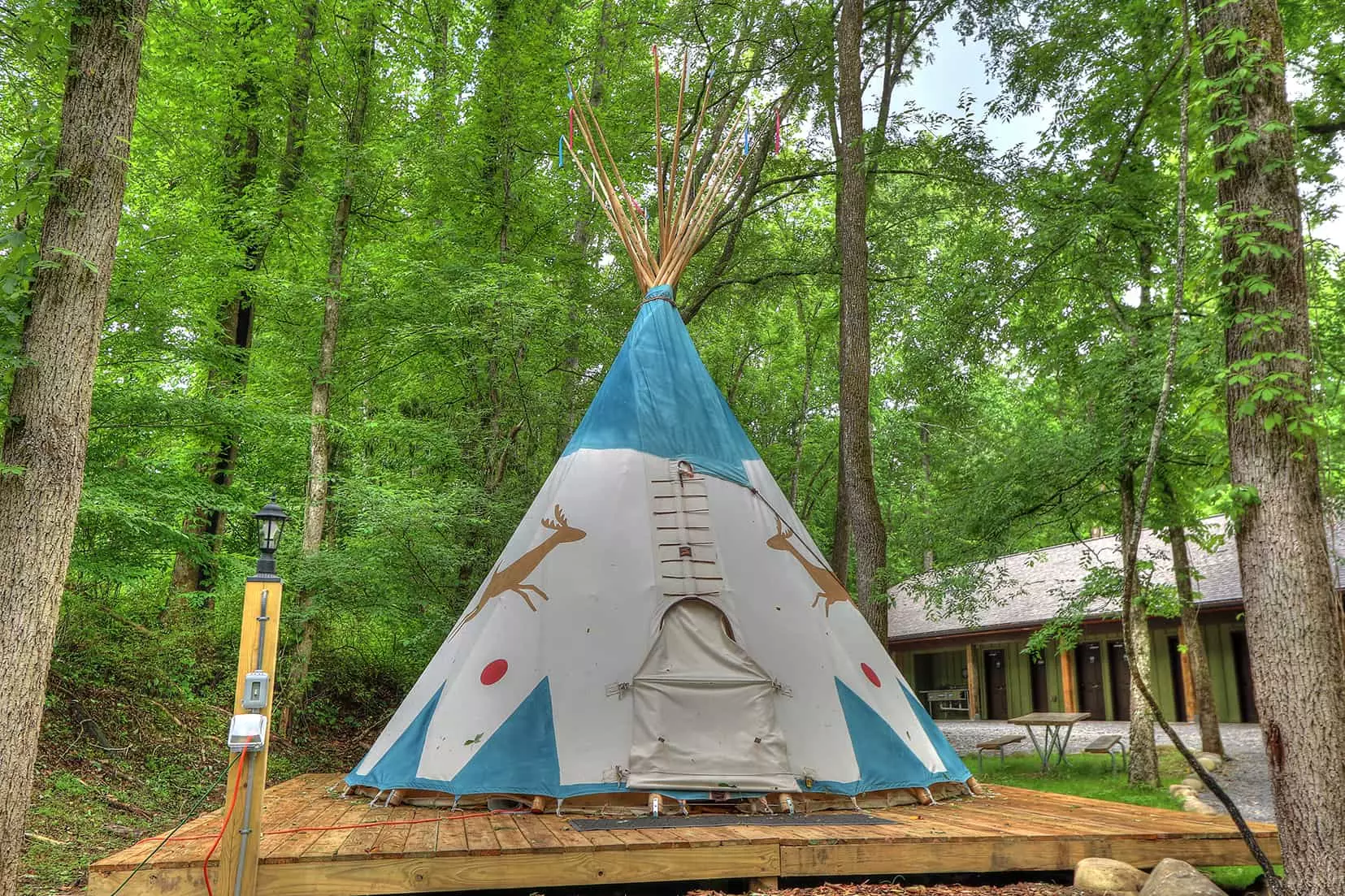 Make the most of your vacation by taking advantage of the excellent rates at our campground. We are pleased to offer low rates all season long so you can enjoy everything that the Smokies have to offer at a price that is easy on your wallet. When you consider all of the comforts, amenities, and facilities that we offer at our campground, it is easy to see why it is the best value around for camping.
Check out all of the information about our Smoky Mountain campground today to plan the perfect outdoor adventure in the Smokies! We look forward to welcoming you!