Top 4 Reasons to Visit Anakeesta in Gatlinburg
December 27, 2021
When you stay at our Smoky Mountain campground, you will be just minutes away from all the thrilling activities in Gatlinburg. From hilarious shows to thrilling activities, there will be plenty to keep your family busy. There are even attractions that are designed to give you amazing views of the Smokies! Here are 4 reasons to visit Anakeesta in Gatlinburg:
1. Fun for Kids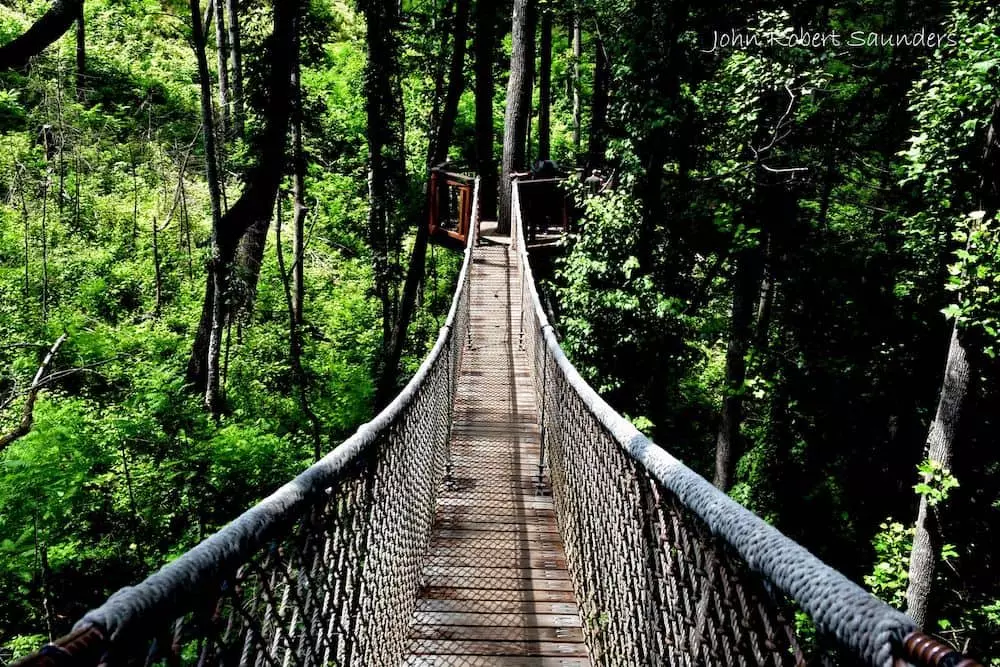 If you are planning a family vacation, Anakeesta is definitely a place you want to add to the list. Throughout the theme park, there are numerous activities that your kids will love! On the Treetop Skywalk, they can soar from treehouse to treehouse using amazing rope bridges. The bridges combine to cover 880 feet and dangle between 50 and 60 feet in the air! This aerial adventure is sure to leave your kids talking up a storm for days! If they need more of a challenge, take them over to the Treeventure Challenge Course. There they can climb, swing, crawl, and slide their way through dozens of obstacles in a treehouse inspired jungle gym!
2. Fantastic Dining Options
After exploring the park, you and your group are bound to work up an appetite. Luckily, there are multiple places to grab a bite to eat at the theme park. If you want to enjoy a nice sit down meal with amazing views, be sure to check out the Cliff Top Restaurant. Located in Anakeesta's Black Bear Village, they serve a variety of different meals, including steaks, burgers, appetizers, and desserts. The best part of this dining experience is the view! The restaurant is surrounded by windows that offer a breathtaking view of the Smokies! Looking for a quick meal? At Kephart Cafe, your family can choose from a variety of snacks, including hot dogs and pizza!
3. Seasonal Events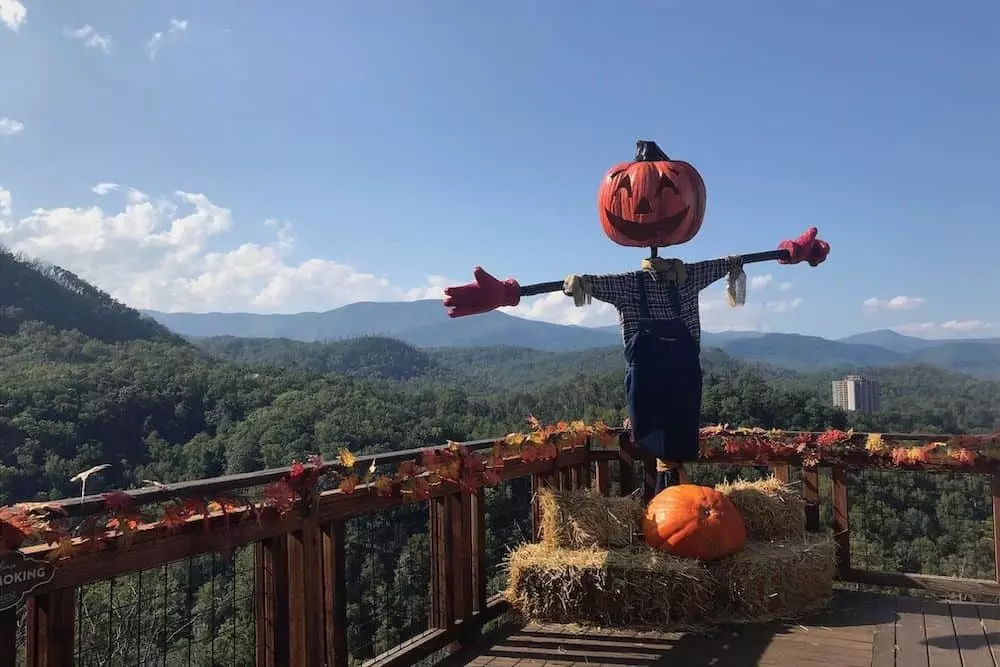 Anakeesta is one of the few theme parks in the Smoky Mountains that have numerous seasonal events. In fact, they have a major festival for every season of the year! If you want to visit during the warmer months, you can check out the Blooms & Tunes event in the Spring or the Summer in the Smokies festival! During this time of year, kids can take part in a variety of different arts and crafts while parents relax and listen to some music! Are you more of a winter person? If so, you don't want to miss out on the Enchanted Winter event. After the sun goes down, Anakeesta in Gatlinburg is lit up with thousands of colorful lights. Also, there is a good chance you might see Santa wandering around!
4. Amazing Shops
Once you visit this amazing theme park, you are going to want a souvenir to take home with you! At the Great Outdoors Trading Company, you can browse through a large selection of home decor, including plenty of Smoky Mountain themed items. They have everything that you might need or want, including games, jewelry, apparel, drinkware, and much more! Before you leave the park, be sure to stop by Firefly Village to pick up photos of your family that were taken throughout your day at Anakeesta by professional photographers. These precious pictures will serve as a reminder of all the fun you had in the Smoky Mountains!
Our Smoky Mountain campground can put you in a prime location to access Anakeesta in Gatlinburg and all the other best area attractions. Reserve your spot today and start planning your next trip to the Smokies! We hope to see you soon!