4 Fun Rainy Day Activities in Gatlinburg for the Whole Family
February 15, 2022
In the perfect world, you would be able to enjoy your entire Smoky Mountain vacation without a single drop of rain. However, that may not always be the case. Instead of having to hunker down in your tent or camper all day, there are plenty of amazing indoor activities to explore that are just a short drive away in Gatlinburg! Here are 4 fun rainy day activities in Gatlinburg for the whole family:
1. Gatlin's Smoky Mountain Fun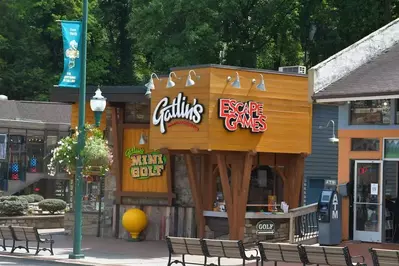 At Gatlin's Smoky Mountain Fun, your family can take part in numerous thrilling activities. In one fun-filled attraction, your group can play mini golf, laser tag, bumper cars, escape games, and much more! The best part is all the activities are indoors, allowing you to have a blast while escaping the rainy weather. They have different ticket packages available where you can take part in just one activity, or experience them all with the Gatlin's Do It All Package! This allows each member of your family to build their own specialized adventure.
2. Ripley's Aquarium of the Smokies
Did you know that Gatlinburg is home to one of the country's most popular aquariums? At Ripley's Aquarium of the Smokies, your family can see over 10,000 exotic sea creatures that include sharks, sea turtles, stingrays, penguins, and more! The best part about the aquarium is that they have numerous hands-on exhibits that make the experience even better! In one trip to the aquarium, you can catch a sea otter show, come nose to beak with a penguin, and even touch a ray! Ripley's Aquarium is the perfect place to spend the day when the weather is less than to be desired.
3. Hollywood Star Cars Museum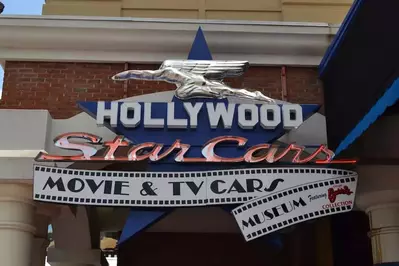 Do you love watching famous television shows and movies? If so, you might have wondered what happens to the famous vehicles that appear on the big screen. Well, a good number of them have made their way to the Hollywood Star Cars Museum in Gatlinburg! As your family walks through the museum, you will notice dozens of famous rides, including the 1969 Dodge Charger from Dukes of Hazzard, the Batmobile from the 1992 movie Batman Returns, and many more! Kids will love seeing the different variety of vehicles on display, while parents will enjoy the opportunity to teach their children about all the famous shows and movies they watched growing up.
4. Amazing Arcadia
One of the most popular rainy day activities in Gatlinburg is spending some time in the arcade. At Arcadia, your family can test your skills against hundreds of the most popular arcade games! Whether you want to play racing games, sports challenges, or the world's biggest Pac Man machine, you can do it all in this fun filled arcade! After you get done playing, you can cash in your points for some prizes from some of the world's biggest manufacturers, including Sony, Apple, Playstation, Coach, and Lego!
Now that you know about some fun rainy day activities in Gatlinburg, you can begin planning your next trip to the Smoky Mountains. Rain or shine, our campground in the Smokies is an amazing place to stay during all times of the year. Browse through our amenities to get a taste of everything we can offer your family! We look forward to seeing you soon!