Top 5 Things to Do in Gatlinburg in Winter You Can't Miss
November 30, 2021
Are you planning on being in the Smokies this winter? You may be wondering what you can do while you're in town during this time of year, and you'll be glad to know there are quite a few activities to experience! Check out these top 5 things to do in Gatlinburg in winter you can't miss:
1. Ride the Slopes at Ober Gatlinburg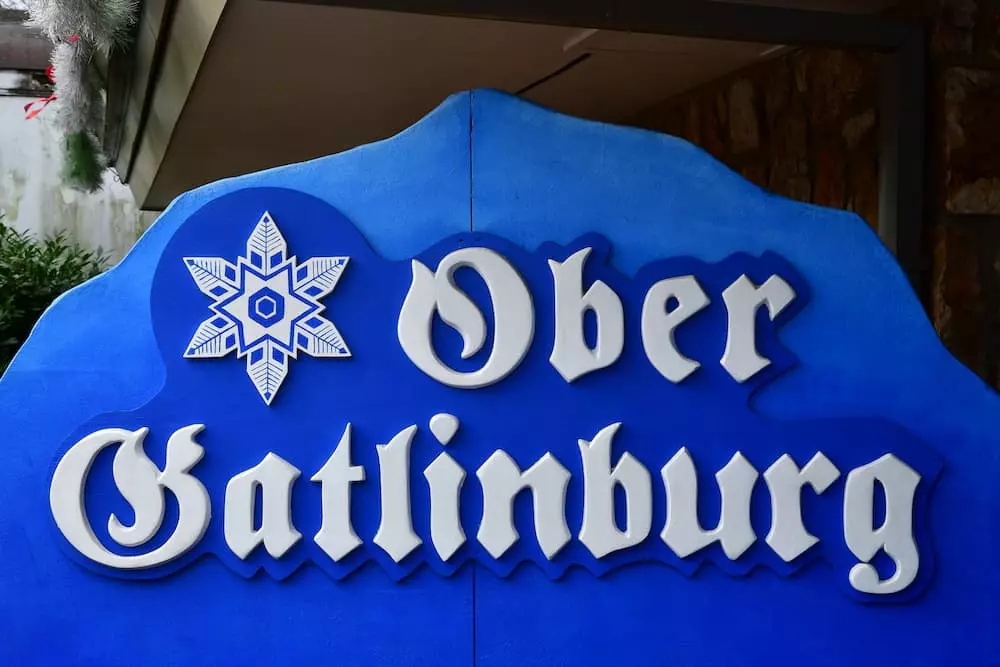 One of the most popular things to do in Gatlinburg in winter is visiting Ober Gatlinburg! You can head out on the slopes to go skiing or snowboarding for an exciting thrill, and then head to the snow tubing hill for even more fun! Small children will have fun in the snow play area, where you can make snowmen and snow angels all day! Ober Gatlinburg has plenty of other fun activities you can enjoy, including ice skating and ice bumper cars!
2. Enjoy the Winterfest Lights
When you're in town for winter or the holidays, you can't miss out seeing the Winterfest lights! Every year, the Smoky Mountains are decked out with bright and colorful twinkle lights. You'll see all kinds of scenes, including the 12 Days of Christmas, black bears, and other winter depictions as you drive around. Take a self-guided tour in your car through Gatlinburg and Pigeon Forge to enjoy looking at these incredible lights!
3. Visit Anakeesta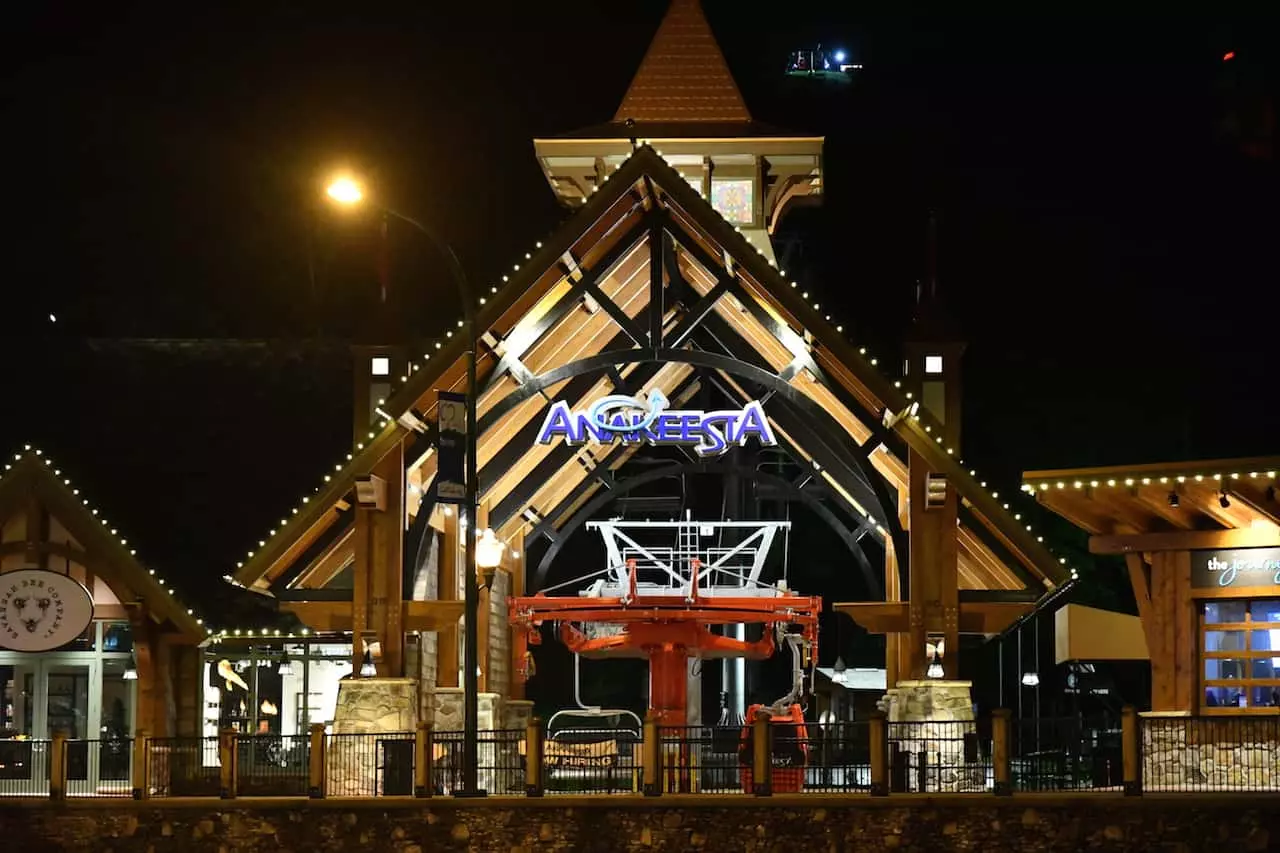 From early November to the middle of February, Anakeesta turns into a winter wonderland! The entire amusement park is decked out in holiday decor with twinkly lights strung all over the place. Even the Vista Gardens have an immersive light experience you won't want to miss! In addition to beautiful decor, you can explore the Hot Chocolate Trail, where every food and beverage shop at Anakeesta has a unique twist on a traditional treat! You won't want to miss out on this fun thing to do in Gatlinburg in winter!
4. Explore Gatlinburg SkyLift Park
Gatlinburg SkyLift Park is another place you don't want to miss out on visiting while you're in town for winter! They put on a Lights Over Gatlinburg event that runs from November to January, and every night, the entire park is lit up with over 40,000 sparkling lights! There's a 300-foot-long lit tunnel on the SkyBridge, a 30-foot-tall Christmas tree structure that has lights set to music, and so much more. Not only can you enjoy incredible views from Gatlinburg SkyLift Park, you can have a great time taking in the beautiful lights during this event!
5. Go Moonshine Tasting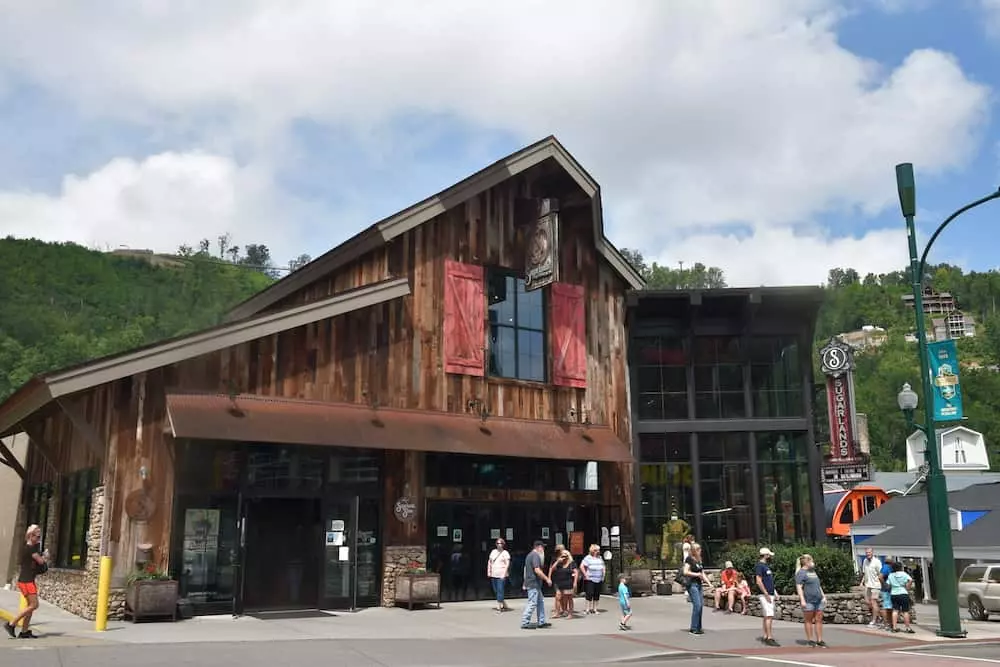 If you find yourself a little chilly while you're in downtown Gatlinburg, you can always warm up with moonshine tastings! All of the moonshine distilleries in the city charge a $5 tasting fee, but you can use that fee to go towards a purchase in their shops. Sugarlands Distilling Company is a popular moonshine store where you can taste all kinds of unique flavors, from Tickle's Dynamite Cinnamon Moonshine to Maple Bacon Moonshine. Other distilleries you might want to visit include Ole Smoky Moonshine and Tennessee Shine Co.
Now you know about some fun things to do in Gatlinburg in winter you won't want to miss out on when you're in town! Haven't planned your winter getaway yet? Learn more about our campground and our rental options, then reserve your spot today!