4 Things You Should Know About the Best Tent Camping in the Smokies
October 01, 2022
If you've been thinking about taking a camping trip with your family or a group of friends, there's not a more beautiful or serene place in the world than our Smoky Mountain campground. When you choose to vacation with us, you'll experience breathtaking mountain and water views and the peaceful retreat that you've been dreaming of by tent camping in the Smoky Mountains. But, there are a few things you should know about tent camping in the Smokies before you pack your bags and head to the mountains. Read below to learn more!
1. Tent Camping is Weather Permitting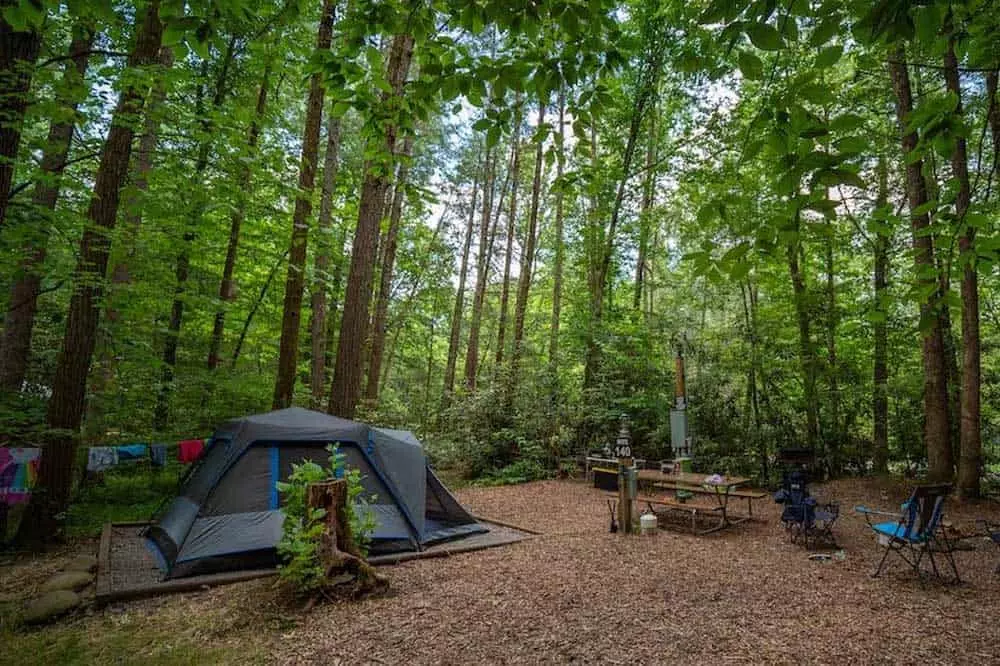 One important thing to know about tent camping in the Smokies is that it is dependent on decent weather, which means you might want to have a backup plan just in case. Our "camping island", the primitive, secluded area in our Smoky Mountain campground where you can pop your tent and enjoy some peace and quiet, is surrounded by the water of the Little Pigeon River. This makes for beautiful views all around you during nice weather days, but too much rain can make it difficult to get to the island. Not to mention camping in the rain makes it very difficult to stay dry, even in a tent. We do, however, have Smoky Mountain camping cabins that are available in any weather all year round!
2. There are Amenities Included
Even though tent camping in the Smoky Mountains is the most primitive form of camping, that doesn't mean that you have to go completely without modern amenities. You'll be tucked back in the woods for the private feel you've been craving, but when you need a little touch of civilization, our Smoky Mountain campground has charcoal grills for enjoying a cookout with your friends and family, a bathhouse close by so that you're never too far from a toilet or a shower and we even have laundry facilities in case you need some clean clothes for your ride home!
3. It's the Most Affordable Option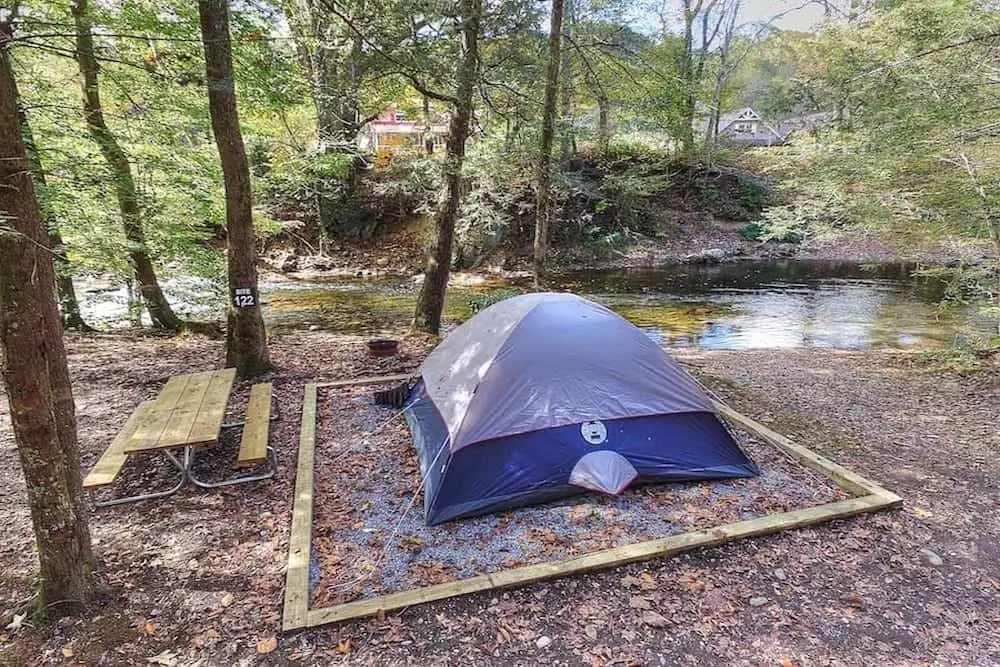 Another great thing about tent camping in the Smokies is that it is by far the most affordable way to enjoy a weekend in the mountains! Most people travel to the Smokies to enjoy the beautiful views and fresh mountain air, so instead of spending tons of money on a crowded hotel room, why not get the full experience by eating, sleeping and hanging out in nature?  Our Smoky Mountain campground prices can't be beat!
4. We Have a Few Rules
Before you head to the mountains for a few days of tent camping, we recommend that you read up on the Smoky Mountain campground rules and regulations. From our rules about bringing your dogs to protecting your campsite from bears and other wildlife, we have lots of important safety pointers that you'll want to know. We want all our campers to be safe and have a blast, so we have a few guidelines to make sure everyone has a wonderful, stress-free vacation!
Come Tent Camping in the Smoky Mountains
Now that you're more ready than ever for a few days of tent camping in the Smokies, view our rates and reserve your stay at our Smoky Mountain campground. Get ready for the relaxing retreat you've been dreaming of!