Top 5 Things to Remember to Bring When You Go Camping in the Smokies
January 23, 2019
Camping in the Smokies is an experience that you and your family will remember for years to come! Just remember to pack all of the essentials before your visit so that you can have the best trip possible. If you aren't sure what exactly to bring along, don't worry! To help you prepare, here are a few things that you don't want to forget when you go camping in the Smokies.
1. Weather Appropriate Clothes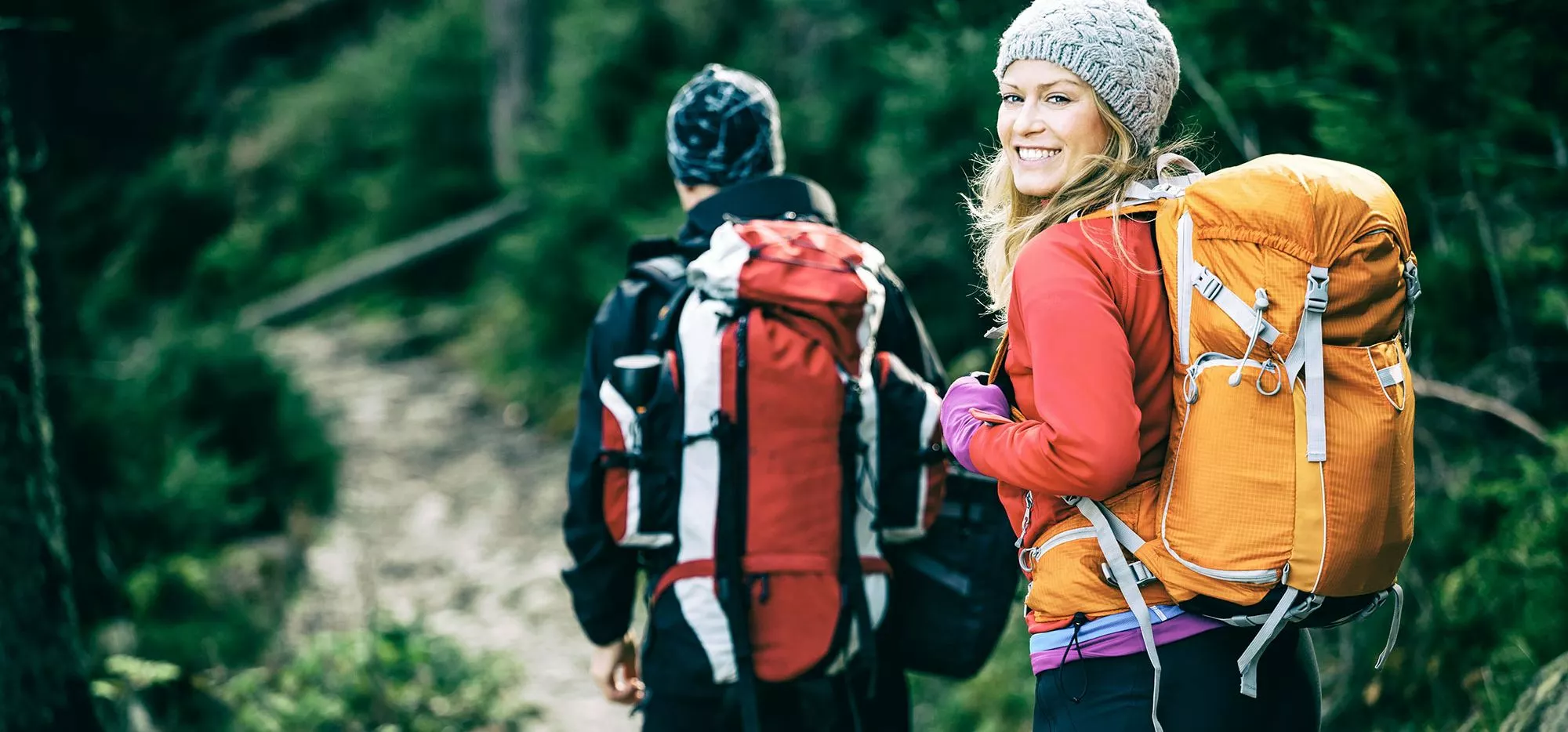 Depending on the season you're planning your trip for, you may need to bring certain types of clothing. During the warmer spring and summer months, shorts, t-shirts, and light jackets should do the trick. When it comes to fall and winter, it's best to just bring layers in case the weather is a little colder than predicted. No matter what season you decide to visit in, the number one thing to remember is a comfortable pair of tennis shoes or hiking boots. You'll want to explore all that the Smokies have to offer, and you won't want your feet to be killing you while you do it!
2. First Aid Kit
Getting the occasional cuts and scrapes while you're out hiking is quite possible, especially if you have adventurous kids! So, it's always best to come prepared with a first aid kit. A first aid kit doesn't have to be some big bulky box, you can simply take out a few essential items and make a miniature kit to go. This way, you can just slip it into your backpack and you're ready to hit the trails!
3. Ingredients for Meals and Snacks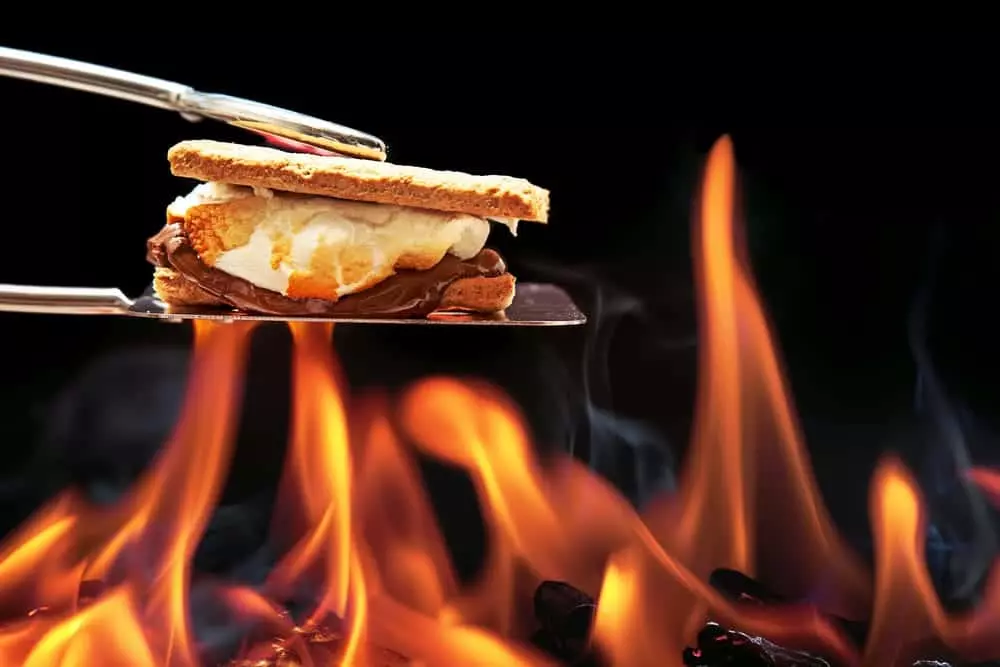 Here at Greenbrier Campground, we offer charcoal and propane grills so that if you want to have a barbeque, you can! There are also a variety of things that you can cook over the fire, like s'mores, popcorn, and more. Just remember to stock up on the ingredients you'll need to make your meals with. You should also bring some snacks like granola bars, or trail mix for when you're hiking so that you can stay energized.
4. Pet Supplies
We love our four-legged campers! So, skip the cost and hassle of finding a sitter and bring your pet with you on vacation. There are just a few things that you have to take with you so that your pup can have a fun and relaxing trip. Be sure to bring their usual food and some of their favorite treats too. Another important item to pack is a leash, specifically one that is no longer than 6 feet. This way, you can walk your dog around camp and visit all the pet friendly attractions nearby. A kennel is also a great idea if you're staying in a tent so that your pet can stay safe and comfortable. Check out all of our pet rules and regulations to learn more.
5. Shelter and Sleeping Essentials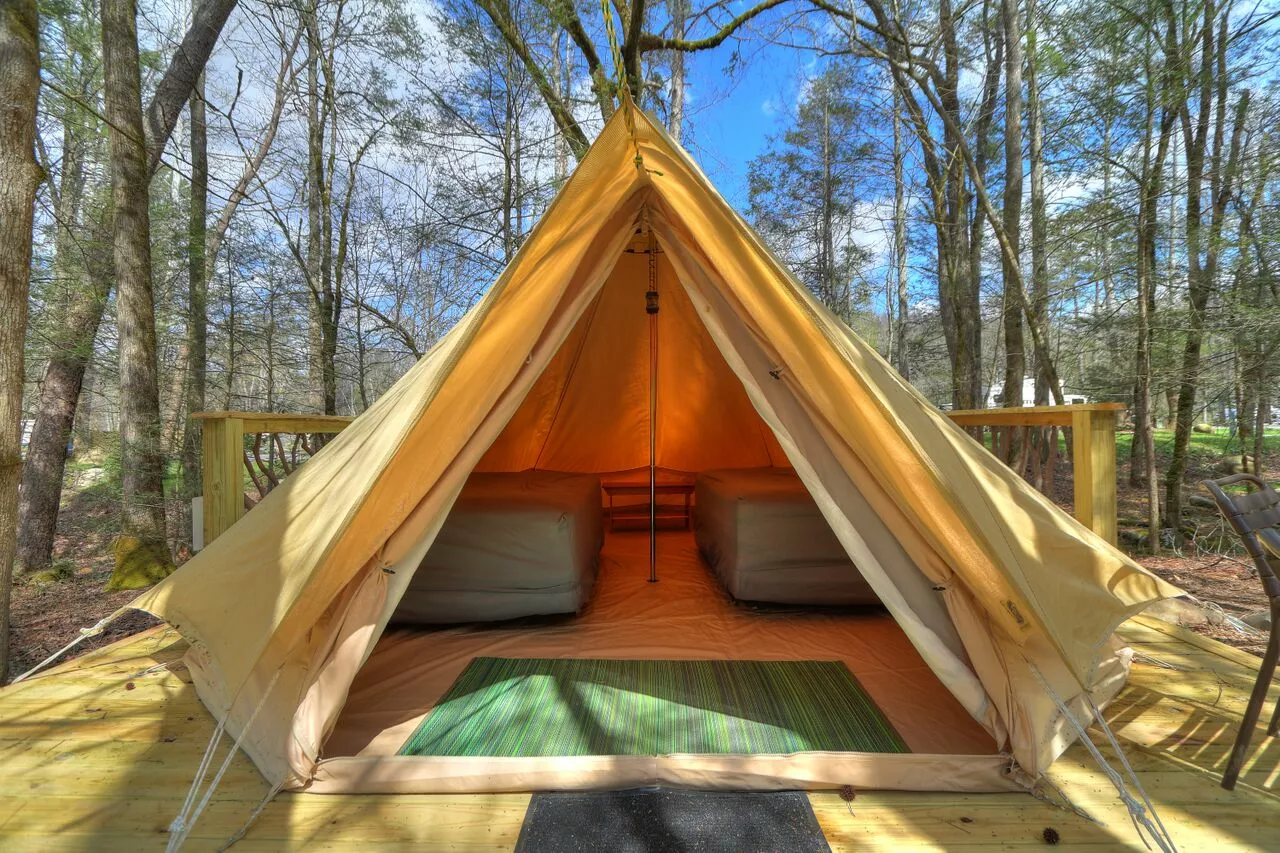 Our bell tents come with two mattresses, however, just like you would with the other tents, you'll want to bring sleeping bags, pillows and maybe a few extra blankets. It's also a good idea to pack a tarp to lay under your tent so that you can avoid wear and tear to the bottom of it and avoid getting wet if the ground is damp.
Be sure to check out all of our tent and RV sites to find the perfect place to camp. We look forward to seeing you at Greenbrier Campground!