5 Bike Trails in Gatlinburg and the Smoky Mountains
July 12, 2023
Are you bringing your bicycle with you on your Gatlinburg camping trip? There are quite a few great places to go biking nearby. We've put together a list of some of the best bike trails in Gatlinburg and nearby in the Smoky Mountains.
1. The Gatlinburg Trail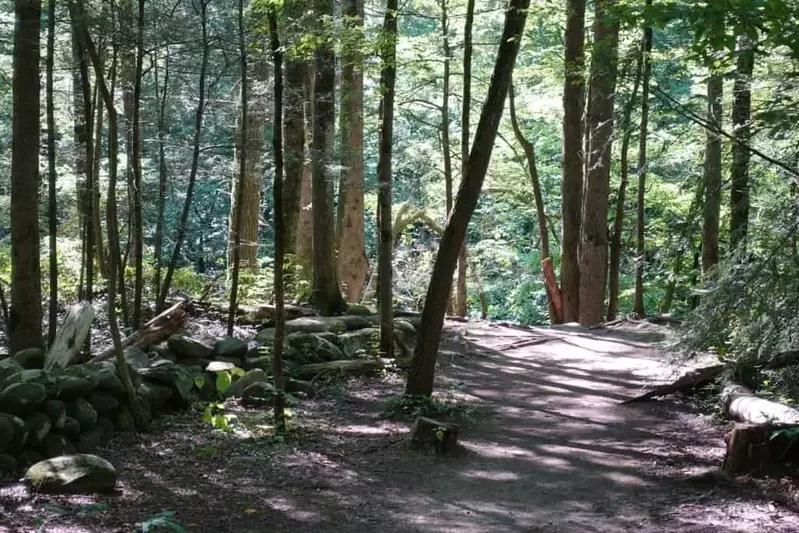 The Gatlinburg Trail is one of only three hiking trails in the Great Smoky Mountains National Park that allows bicycles, and it's the only one on the Tennessee side of the national park. Just 1.9 miles each way, this easy bike trail in Gatlinburg is relatively flat and hard-packed. This trail travels from the Sugarlands Visitor Center to downtown Gatlinburg. You'll bike alongside the West Prong of the Little Pigeon River and through the trees. At one point there's even a bridge to cross over the river. Just be mindful of the hikers who will also be using the trail.
2. Ober Mountain Downhill Mountain Biking
Along with the renaming of Ober Gatlinburg to Ober Mountain have come quite a few other changes for this attraction. One change is the addition of downhill mountain bike trails. The Ober Mountain chairlift will bring you and your bike to the top of the mountain so you don't have to climb uphill on your bike. Then you can ride downhill to enjoy the speed and thrill of the descent. There are trails for all experience levels, from beginner mountain bikers to seasoned downhill experts. If you don't have all the gear you need, no worries! You can rent bikes, pads, or helmets. You can also get a lesson from an instructor if it's your first time downhill mountain biking.
3. Cades Cove Loop Road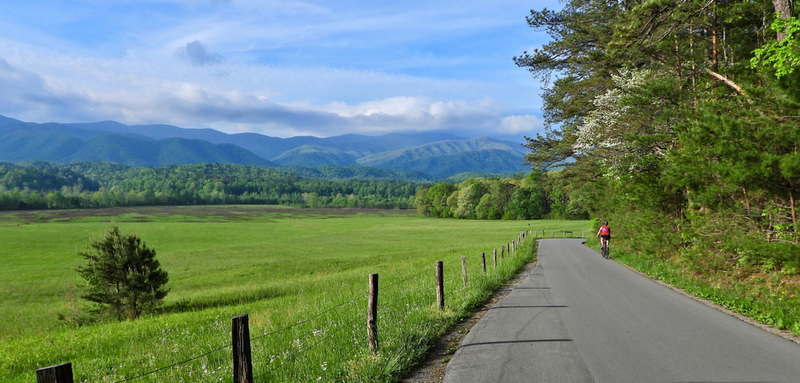 If you drive just a little ways outside of Gatlinburg over near Townsend, you'll find the Cades Cove Loop Road. This is an 11-mile paved one-way loop through the Smoky Mountains with lots of hills. This road is open to cars most days of the week, but every Wednesday from May through September the road is closed to automobiles for bicyclists and pedestrians to enjoy the road to themselves. You're welcome to bike on this road while it's open to cars, too–just take extra caution when around vehicles. Bicycle rentals are available at Cades Cove for anyone who doesn't have their own to ride.
4. Vee Hollow
Also in Townsend not far from Gatlinburg is Vee Hollow. Vee Hollow is a network of 14 miles of mountain bike trails that are free to use and open year-round. There are mountain bike trails for everyone ranging from easy to difficult. This is a great place to escape into nature and go for an adventure on a bike. If you don't have a mountain bike you can rent one from the bike shop. They have regular mountain bikes, e-mountain bikes, city bikes, and cruisers. You can also rent additional gear like helmets and pads.
5. Greenbrier Road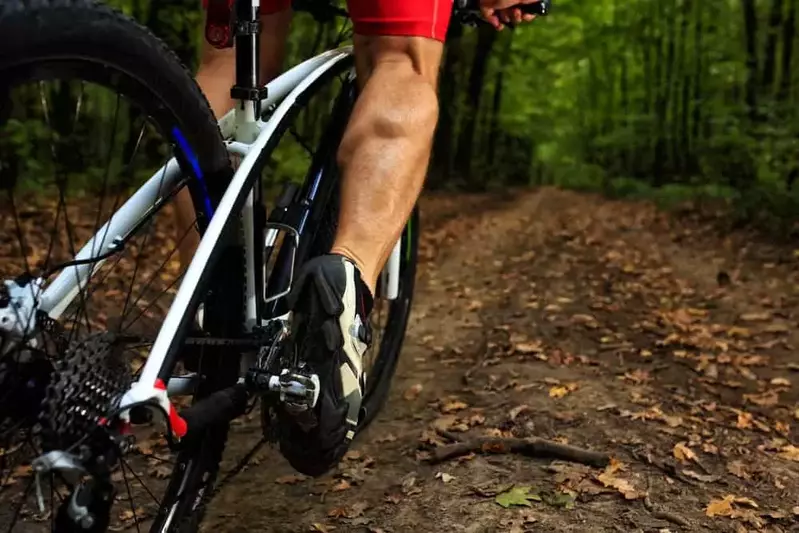 The Greenbrier entrance to the Great Smoky Mountains National Park is conveniently located right across the street from our campground. You can either drive across the road and park your car to begin your bicycle ride, or you can ride your bike from our campground across the road, paying close attention to traffic to cross safely. The Greenbrier entrance road makes for a great Gatlinburg bike trail because it's off the beaten path with fewer visitors. Bikes are only allowed on the roads in the national park, so make sure you park your bike if you want to explore any of the hiking trails. You'll have to share the road with cars, but they should be few and far between in this lesser-known area.
More Ways to Explore Nature in Gatlinburg, TN
Once you've conquered one or more of these bike trails in Gatlinburg and the Smoky Mountains, you need to then explore the area without two wheels beneath you. There are so many great hiking trails near our campground with beautiful scenery that you'll love to discover. After your bike ride, make sure you explore these Greenbrier hiking trails!