The Legend of Perry Shults and the Lost Smoky Mountain Gold Mine in Greenbrier
July 31, 2022
Here at Greenbrier Campground, we love sharing local history with our visitors. Before the establishment of the Great Smoky Mountains National Park, the Greenbrier area was home to a thriving community of people whose ancestors first settled in the region in the mid-1700s. One of our favorite stories from Greenbrier's past concerns Perry Shults, the proprietor of a fabled Smoky Mountain gold mine. Read on to learn all about one of the wildest legends from the Smokies.
Perry Shults Discovers Gold at Greenbrier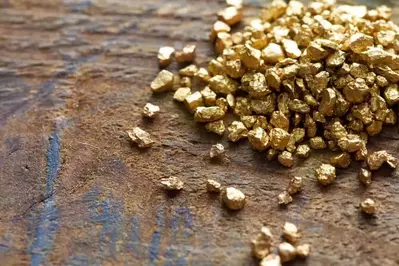 Around the time of the Civil War, a blacksmith named Perry Shults apparently struck it rich. Somewhere in upper Greenbrier Cove near Webb Creek, it is believed that Shults set out with his pick and shovel and discovered a shallow streak of pure gold on the ground. Having uncovered this secret treasure trove in the Smokies, Perry moved quickly to stake his claim.
In 1867, Shults obtained a corporate charter from the state of Tennessee to mine in the area that included Greenbrier Pinnacle and the nearby mountains. Interestingly, the charter was only licensed for mining silver, lead, copper, and zinc, with no mention of gold. Perry is remembered as always having plenty of silver dollars in his pockets, while most men in the area had no money.
In any case, Shults's mining operation caused quite a stir amongst the residents of Greenbrier, with new rumors about the mine spreading each day. Legend has it that the mine included a long tunnel that began at Porters Flat in Tennessee and ended on the North Carolina side of the Smokies. One story claims that mining parties from both states were working in the tunnel one day when they unexpectedly met each other in the middle!
Shults's Counterfeiting Scheme
Shults's Smoky Mountain gold mining operation was intertwined with a more nefarious hobby: counterfeiting! As a blacksmith, Perry had access to a forge that could melt gold nuggets for coins. Shults was also aided by a friend who used to work for the U.S. mint. Perry's pal supposedly pinched some gold coin reproduction plates before fleeing to the Smoky Mountains.
While Shults succeeded in creating authentic looking coins, his creations were not convincing enough to fool the Treasury Department. When federal agents started searching for the counterfeiter behind the coins, Perry decided to cut his losses. Apparently, Shults tossed the stolen treasury plates into the Pigeon River and lived out the rest of his life under the radar. In another account of the story, Perry headed west after the feds started to investigate him.
Shults Dies and the Mine is Lost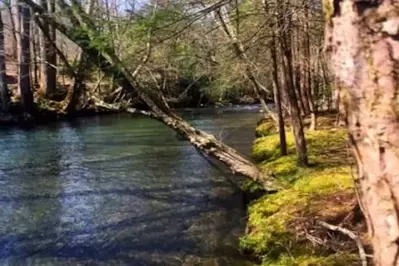 What became of Shults's mine? No one can say for sure. To elude potential robbers, Perry never revealed where his secret mine was hidden. Whenever he visited the operation, he would take a different trail in case someone was following him. This secrecy ended up backfiring, because when Shults had a stroke later in life, he was unable to describe to his wife where his coins were buried.
In 1967, a man named Walt Rice purchased Shults's home and came across a clay pot in his garden filled with gold and silver coins valued at $37,000. This set off a flurry of speculation among treasure hunters who were eager to get their hands on the rest of Shults's fortune. During the 60s, it wasn't uncommon for folks who lived in the Greenbrier area to claim that they had a map (or half a map) of the Shults mine. Some unscrupulous con men would sell pieces of the alleged map to anyone who was desperate enough to pay for it.
To date, no one has been able to find the legendary Smoky Mountain gold mine or confirm that it ever existed. However, you never know what you may stumble upon when you visit Greenbrier Campground! While we can't promise that you will find buried treasure during your vacation, we can ensure that you will have plenty of new experiences to treasure. Whether it's hiking, swimming, roasting marshmallows, or sleeping under the stars, you will love camping in this incredibly beautiful area. To start planning your getaway, learn more about the amenities at Greenbrier Campground.