The Story of Thomas Edison and Henry Ford's Epic Smoky Mountain Camping Trip
August 26, 2016
Here at Greenbrier Campground, we've always believed that camping is an activity that's enjoyed by creative, intelligent people…and history agrees with us! Two of America's greatest geniuses, Thomas Edison and Henry Ford, used to take incredible camping trips all across the country, including the Great Smoky Mountains. Of course, camping with Edison and Ford wasn't your typical weekend getaway. Read on to learn all about the most epic Smoky Mountain camping trip of the 20th century.
Traveling with the Vagabonds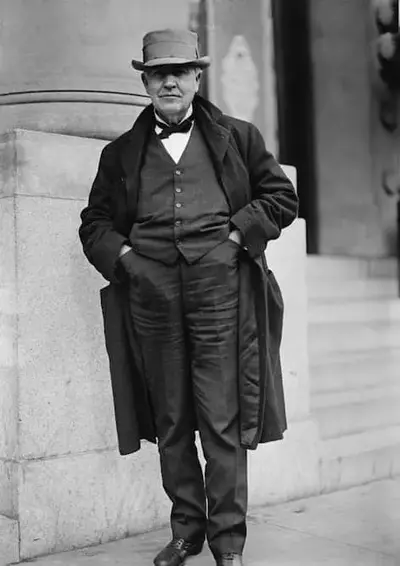 Thomas Edison
Joining Henry Ford and Thomas Edison on their camping expeditions were Harvey Firestone, the founder of Firestone Tire and Rubber, and John Burroughs, a naturalist and writer. The four men called themselves the "Vagabonds", because they led a transient lifestyle on the road from one adventure to the next.
Of course, there is also a good deal of irony in some of the wealthiest men in the United States at the time referring to themselves with a name that is usually synonymous with "tramp" or "vagrant". Despite their humble moniker, the Vagabonds certainly knew how to travel in style. Since Henry Ford had no shortage of Model Ts at his disposal, the four men toured the country with as many as 50 automobiles! Ford, Edison, Firestone, and Burroughs would ride in one car, while a long motorcade trailed behind, carrying their servants and entourage.
Thomas Edison was the group's navigator, and he apparently had a proclivity for choosing the road less traveled. As the group made their way through the back roads, they would sometimes come across handwritten road signs with dire warnings like "DRIVE SLOW – DANGEROUS AS THE DEVIL." Harvey Firestone didn't have great faith in Edison's sense of direction, writing, "We never know where we are going, and I suspect that he does not either".
(See Also: The Legend of Perry Shults and the Lost Smoky Mountain Gold Mine in Greenbrier)
Camping Like Kings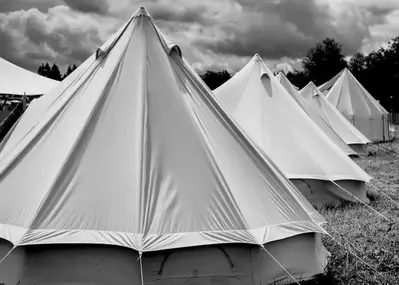 When the Vagabonds took a Smoky Mountain camping trip as part of their 1918 journey from Pennsylvania to Tennessee, they didn't exactly rough it. "Glamping" might be a better word to describe the men's luxurious setup. Edison, Ford, Firestone, and Burroughs each slept in a private tent bearing their monogrammed name. The Vagabonds were also known to travel with their very own kitchen car and a uniformed staff who served the men meals in a spacious dining tent. Thomas Edison even brought an electric generator to power the campsite!
While the Vagabonds had unusually comfortable accommodations, they did partake in traditional camping activities. The men held races and contests, sat by the campfire, and learned to make bird calls and identify flowers.
Ford hired a film crew to follow the famous men on their camping trips, and the resulting footage was shown in movie theaters around the nation. As ordinary men and women saw some of America's greatest businessmen and inventors enjoying nature, it inspired them to take their own camping trips.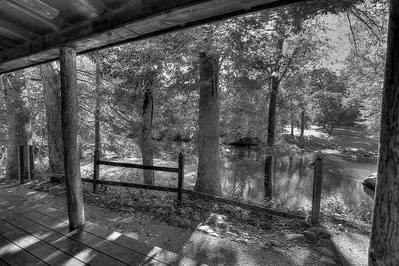 Although your camping experience may or may not be as glamorous as the Vagabond's, you are guaranteed to have a wonderful time at Greenbrier Campground. We offer tent camping, private cabins, and RV sites, so you can choose whether you want to sleep beneath the stars or with a roof over your head. Situated on the banks of the Little Pigeon River and just a short walk from the Great Smoky Mountains National Park, our campground boasts one of the best locations in East Tennessee. To start planning your Smoky Mountain camping trip, check out all of the amenities at Greenbrier Campground!