5 Tips for a Fun Family Vacation at Our Smoky Mountain Campground
November 07, 2022
The Smokies are one of the most beautiful and exciting places to visit with your family! With beautiful views of the Little Pigeon River and fabulous amenities, our campground is sure to make your stay one for the books. To help you get the most out of your trip, here are 5 more tips for a fun family vacation at our Smoky Mountain campground.
1. Pack the Essentials
Preparation is the key to success, and this especially holds true when you're planning and packing for your trip. It's no fun realizing that you forgot something, and either making a trip to the store to get it or doing without that item. This can all be avoided by creating a packing list and double checking that everyone has what they need before leaving. Don't forget all of your camping essentials like tents, sleeping bags, and pillows. Of course, there are a lot of other items you should bring, so remember to write them down!
If you have a long drive ahead of you to the Smokies, why not make it fun! There are tons of activities you and your family can enjoy while you're on the road. If your vehicle has an entertainment system, you can bring along movies and watch them together. There are also car games that are actually fun to play, like 20 questions. This game starts with one person thinking of a person, place or thing and then everyone else has to try and guess what it is. If games aren't really your style, you can always listen to music or read a good book!
3. Encourage Them to Be in the Moment
It's no secret that technology plays a big part in our daily lives, and that applies to kids too! They want to keep in touch with friends, browse social media, play games and so forth. You don't have to totally disconnect from technology to have a great vacation, you just have to set expectations. It's important for families to be present and in the moment because this is when great memories are made. A good compromise would be establishing certain periods of the day when the kids can use technology.
4. Visit Family-Friendly Attractions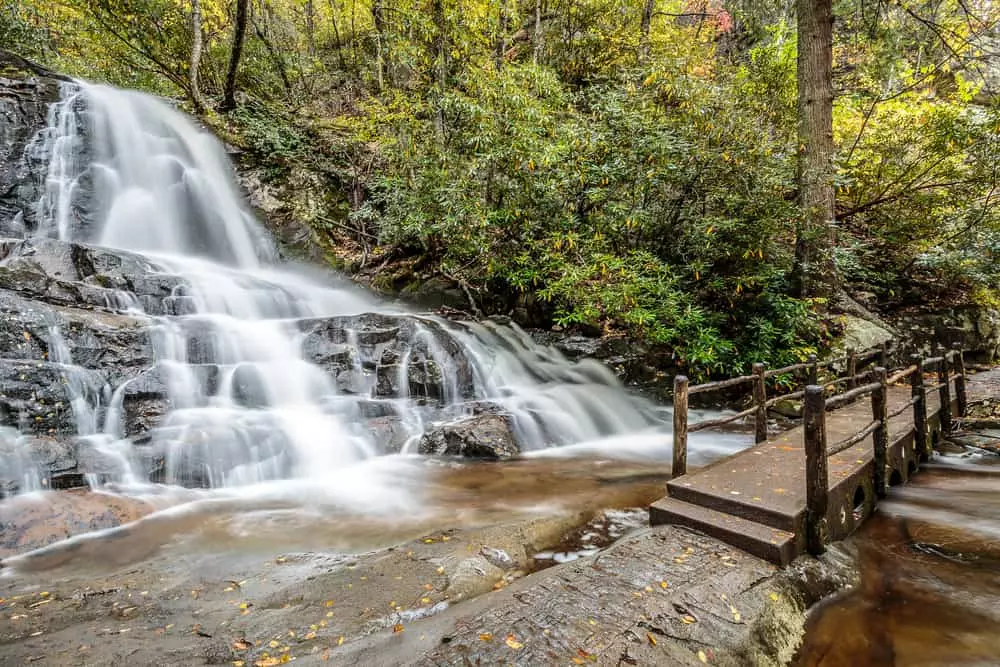 The Smoky Mountains are full of breathtaking views, and there's no better way to enjoy them than with a hike! The Great Smoky Mountains National park has over 850 miles of hiking trails. If you are just introducing your kids to hiking, try one of the kid-friendly trails. You and your family could also ride the Aerial Tramway up to Ober Gatlinburg Amusement Park and Ski Area! These attractions and more are waiting for you!
5. Enjoy Our Campground Amenities
You and your family can stay entertained for hours at one of our Smoky Mountain campground sites. We have a variety of sports equipment suited for all ages as well as a playground that the kids will love. We offer a game room for the kids and the kids at heart to enjoy. You and your family can also stay connected with cable TV and WiFi when you stay at one of our full hookup sites.
Start planning your next family getaway today to our Smoky Mountain campground and reserve one of our campsites or cabins today. We look forward to seeing you and your family at Greenbrier Campground!