3 Fun Options for Guests Who Want to Go Glamping in Gatlinburg
May 12, 2022
If you always wanted to try camping in the Smokies but are not sold on tent camping, consider one of our glamping options! This is a great way to experience the magic of the Smoky Mountains and the exciting amenities at our campground, just with a few extra comforts and conveniences! After just one night under the stars, you'll never want to stay in a hotel again! Here are 3 fun options for guests who want to go glamping in Gatlinburg:
1. Bell Tents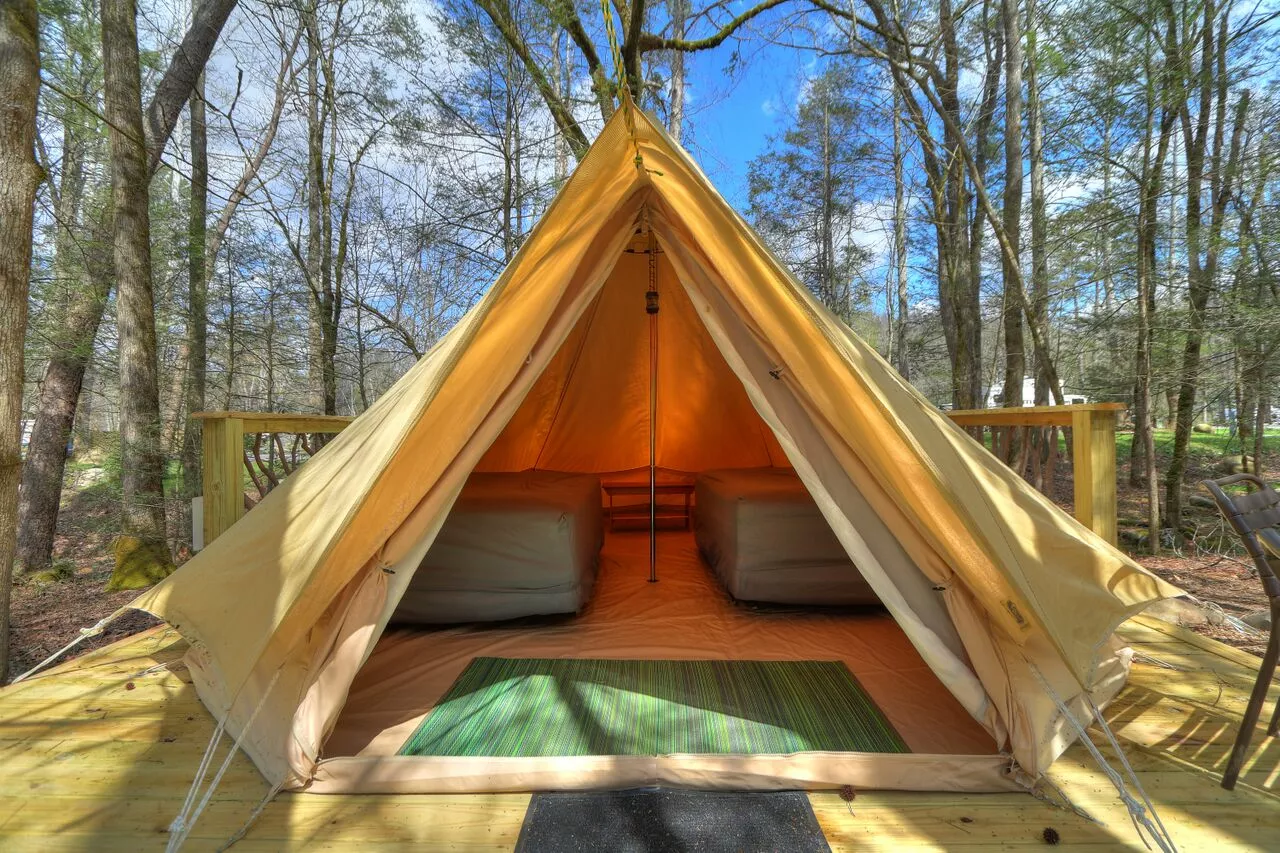 The bell tents at our Smoky Mountain campground take tent camping to the next level with a comfortable pair of full size mattresses, so you won't have to worry about blowing up an air mattress or sleeping on the ground! You'll also find a convenient table right outside the tent, as well as interior and exterior lighting! While the tents don't have air conditioning or heat, they do have a fan to help cool you off on warmer nights. However, you'll find that most evenings in the Smokies are quite comfortable! These tents are all set up for your arrival, so the only things that you need to bring are your own bedding linens, towels and any personal items.
2. RV Rental
For those who always dreamed about purchasing a recreational vehicle, consider one of our RV rentals to sample the experience! We offer nearly a dozen RV rentals throughout our campground, all of which feature a variety of unique and convenient amenities! This is an excellent choice for families who want to go glamping, as most units feature multiple places to sleep. There are also kitchens inside each RV so that you can bring all your groceries and store them until you're ready for a cookout! Note that some RV rentals are pet-friendly while others are not, so be sure to browse through the descriptions when making your reservations!
3. Camping Cabin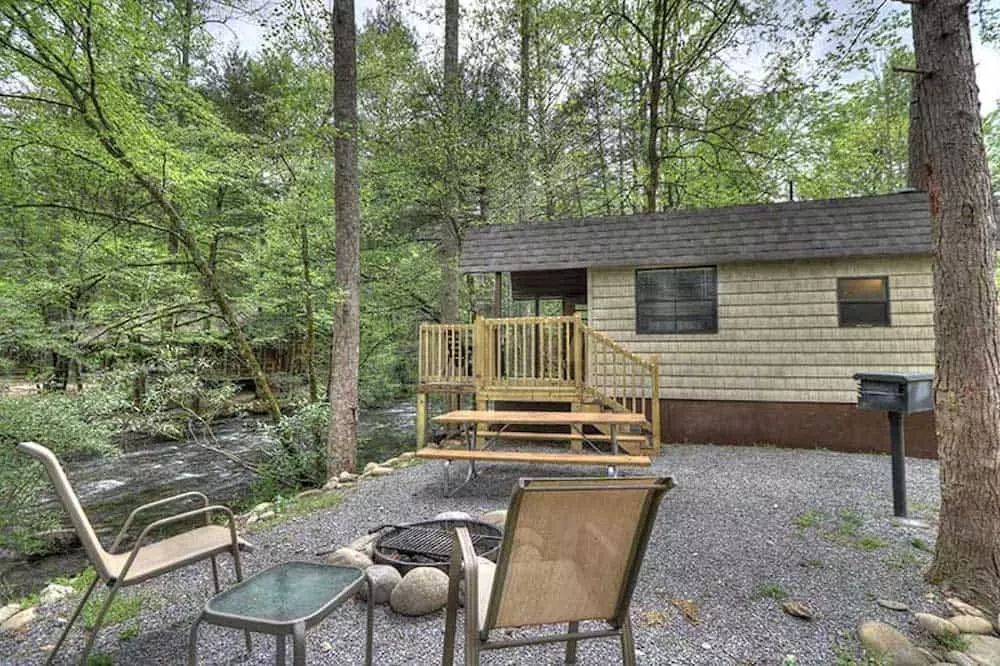 Another fun option for guests who want to go glamping in Gatlinburg is our camping cabin, a cute cabin that is perfect for a couple or a small family! It is situated right at the beach and swimming area, so you'll be just footsteps away from the river! When you step inside, you'll find a bunk style Queen bed with a Twin bed on top, bathroom, television, and a kitchenette with a refrigerator and microwave. There is even air conditioning and heat for the ultimate comfort! The deck on the back of the cabin overlooks the water and features a picnic table, fire ring and charcoal grill. You'll also be happy to know that the cabin is pet friendly, so feel free to bring your furry companion along for the fun!
About our Smoky Mountain Campground
While glamping in the Smokies, you can take advantage of all our fabulous campground amenities! We are situated right along the banks of the Little Pigeon River, so you can go trout fishing or enjoy a refreshing swim in the renowned Flint Rock swimming hole! We also offer plenty of recreational equipment, including a playground, corn hole, horseshoes and volleyball! If you happen to forget anything while preparing for your camping trip, just stop by our convenient camp store for supplies!
Now that you know our exciting options for glamping in Gatlinburg, check out all of the information about our Smoky Mountain campground today to plan your adventure! We look forward to seeing you soon!