Top 4 Reasons to Plan a Group Camping Trip to Our Smoky Mountain Campground
December 18, 2017
If you have been searching for the perfect campground to host your group camping trip to the Smoky Mountains, you have come to the right place! Whether you are planning a camping trip for the Boy Scouts, a family reunion or other group getaway, Greenbrier Campground has everything necessary for a fun camping experience among the beauty of the Smokies! Here are the top 4 reasons to plan a group camping trip to our Smoky Mountain campground:
1. Discounted Group Rates
While our campground in the Smoky Mountains already offers the best rates around, our discounted group rates makes your camping trip even more affordable! This means that everyone in your group will have additional funds to spend on other parts of the trip such as attraction admissions, restaurant meals, souvenirs and more! Our rates not only include beautiful campsites, but also access to our recreational equipment, swimming hole and more! There is no doubt that the Greenbrier Campground is the best deal for group camping in the Smokies!
2. Close to the National Park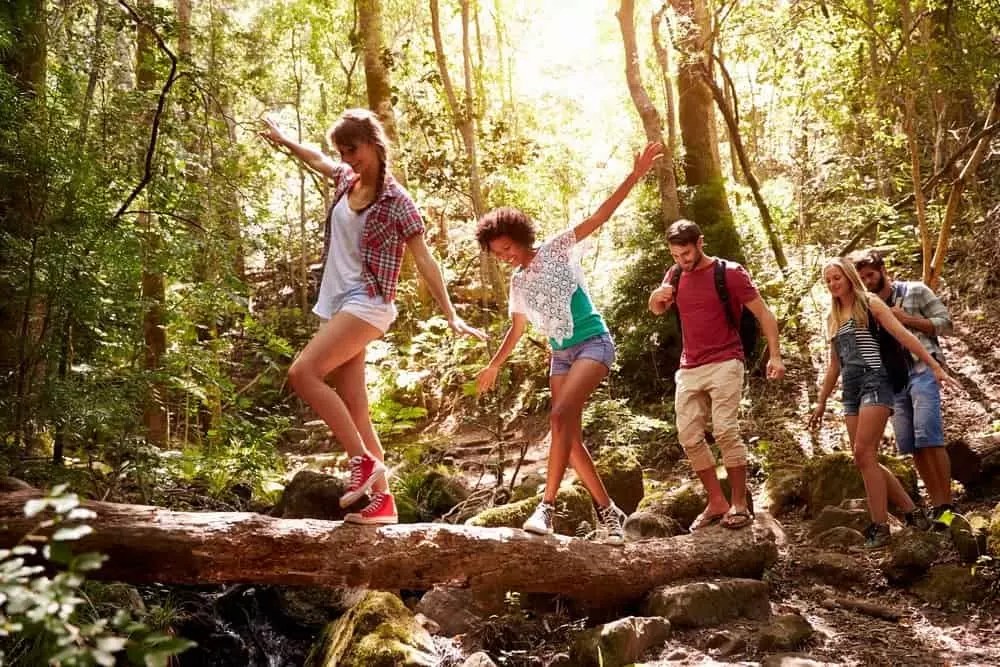 Most groups who come to our Smoky Mountain campground plan to spend at least one day hiking on the scenic trails through Great Smoky Mountains National Park. The great news is that Greenbrier Campground is less than one mile from the Greenbrier entrance to the park! This means that you can walk to the entrance from our campground rather than dealing with the hassle of driving everyone to a park entrance. After your hike, you can be back to our campground in no time to enjoy a bbq dinner on the grill and a campfire under the stars!
3. Short Drive to Gatlinburg
There are so many activities to enjoy at Greenbrier Campground that you never really have to leave the premises! Of course, many groups do want to explore the sights, shops and attractions of downtown Gatlinburg during their vacation in the Smoky Mountains. The awesome thing is that despite our stunning location among the mountains, we are still just a short drive away from Gatlinburg! Whether you want to visit Ripley's Aquarium of the Smokies, Ober Gatlinburg or the Gatlinburg Mountain Coaster, everything is only minutes away!
4. Modern Campground Facilities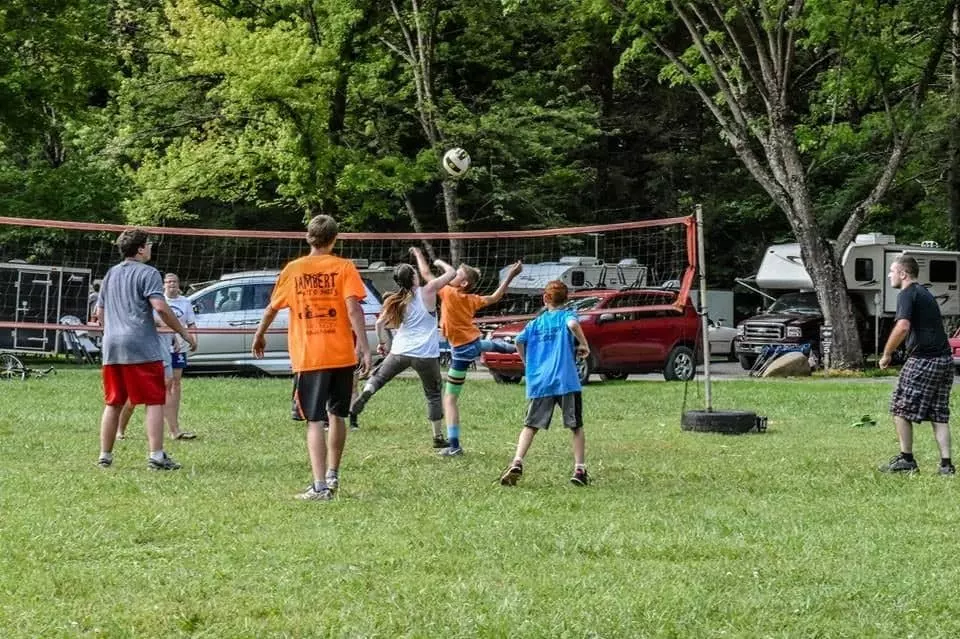 While enjoying our traditional campground environment, your group will appreciate our modern facilities to enhance your camping experience! We feature a luxury bath house where you can freshen up with a shower, as well as a camp store to pick up any last minute items. We even offer complimentary wireless Internet access where you can keep track of the latest weather forecast and research hiking trails. If you have younger children in your group, they will enjoy playing on our playground equipment and checking out our game room! From water and electric hookups to laundry facilities and charcoal grills, we have thought of everything to ensure a fantastic group camping trip to Greenbrier Campground!
Check out all of our group camping information today to plan your group's camping adventure to the Great Smoky Mountains! We look forward to seeing your group at Greenbrier Campground!