5 Huge Perks of Staying at Our Campground Near Gatlinburg TN
June 20, 2022
Our Smoky Mountain campground is not just a place to set your tent up for the night, but an exciting vacation destination complete with recreational facilities, fun seasonal programs and the best swimming hole in the Smokies! While we offer all of your favorite traditional campground amenities, you'll also find many perks that you won't find anywhere else! Here are 5 huge perks of staying at our campground near Gatlinburg TN:
1. Flint Rock Swimming Hole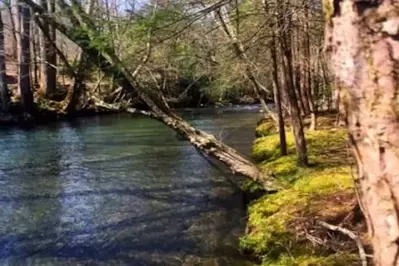 One of the huge perks of staying at our campground near Gatlinburg TN is the exclusive access to Flint Rock, which features a private beach and an amazing swimming hole! The Flint Rock swimming hole has an interesting history, as it was often used as the baptismal waters for many of the area churches. Today, kids of all ages can climb up the rock and jump into the icy pool that waits below! There is just no better way to spend a summer afternoon in the Smokies!
2. Pet Friendly Campsites
We know that pets are considered part of the family too, so you'll be happy to know that we are a pet friendly campground! Feel free to bring your four-legged campers along for the fun and enjoy this special time away from home with your furry companion! While we request that pet owners keep dogs on a leash at all times while exploring the campground, they can run free in our dog parks! There are a few more pet policies at our campground that are designed for the safety and comfort of everyone!
3. Easy Access to the National Park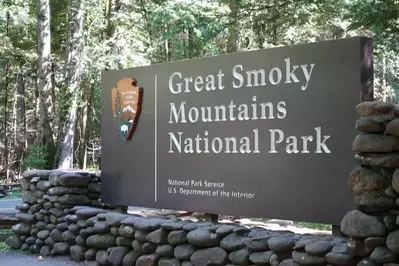 Our campground not only features a spectacular setting, but it is just a half mile away from the Greenbrier entrance to the Great Smoky Mountains National Park! The Greenbrier section of the park is generally much less crowded than other areas of the park, so you don't have to worry about parking headaches and busy trails! While exploring the Greenbrier area, be sure to hike the Ramsey Cascades Trail which leads to the tallest waterfall in the Smokies!
4. Free Wireless Internet Access
Another perk of staying at our campground is the free wireless Internet access! Although you'll be camping under the stars, this doesn't mean that you have to leave all of the comforts of home behind! Take advantage of the complimentary Wi-Fi access to keep in touch with your family and friends, letting them know what a blast you are having in the Smoky Mountains! The wireless Internet service also comes in handy for checking the weather forecast, researching hikes in the National Park and getting driving directions!
5. Trout Fishing on the River Banks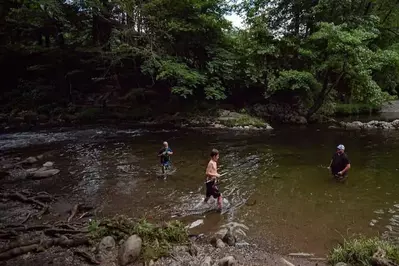 If you love to fish, you'll never have to go far while staying at our campground near Gatlinburg TN! You can go trout fishing right on property as long as you have a license, so it's just a matter of walking from your campsite to the banks of river! Take a moment to review the official Tennessee Fishing License Requirements when planning your vacation!
Check out all of the information about our campground near Gatlinburg TN today to plan your camping adventure in the Great Smoky Mountains! We look forward to seeing you this season!