Top 4 Reasons Our Campground in the Smoky Mountains is Perfect for a Scouts Trip
September 21, 2018
If your Scout troop is looking for the perfect place to spend a few nights in the Great Smoky Mountains, look no further than the Greenbrier Campground! Our beautiful campground has all the amenities that your troop needs to enjoy a fun camping adventure in the Smokies! Here are the top 4 reasons why our campground in the Smoky Mountains is perfect for a Scouts trip:
1. Discounted Group Rates
Whether your Scouts troop is on a limited budget or you just want to save some money, you will be delighted to know that the Greenbrier Campground offers discounted rates to groups! This means that your troop can enjoy camping out under the stars without spending a fortune. This also allows you have more money to spend on other parts of your Scouting adventure, such as food and travel expenses. Simply fill out our Group Inquiry Form with your preferred dates and number of people, and a member of our friendly staff will get back to you as soon as possible!
2. Recreational Activities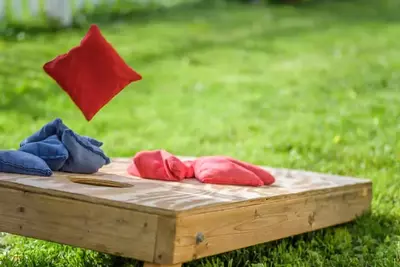 We know that it can be difficult to keep a group of young men or women entertained, so your Scout troop will love the recreational activities at the Greenbrier Campground! While camping with us, you can take advantage of volleyball, badminton, horseshoes, corn hole and other fun games. We also have a fun game room and a playground for younger Scouts. If you are staying at our campground in the Smoky Mountains during the warmer months of the year, your troop will love cooling off in the Little Pigeon River at our private swimming area!
3. Close to the National Park
If you are planning on taking some scenic hikes through Great Smoky Mountains National Park, you will be happy to know that we are just minutes away from the Greenbrier entrance to the park! Since this entrance to the park is a bit off the beaten path, you can practically have the hiking trails to yourself! The Greenbrier area of the park is renowned for its gorgeous wildflowers, which usually start to appear in March and peak in mid to late April. One of the best hikes in the Greenbrier section is Ramsey Cascades, which travels for 4 miles to a waterfall that is the largest in the Smokies!
4. Ultimate Camping Experience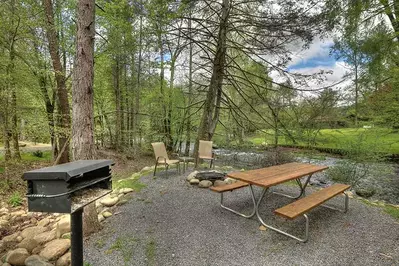 The Greenbrier Campground provides the ultimate camping experience for Scout troops as it offers plenty of tent sites, all which contain a picnic table and fire ring. If you have some Scouts in your group who are a bit nervous about camping for the first time, they can take comfort knowing that there are modern restroom facilities just steps away. We also have a convenient Camp Store on our property where you can purchase snacks, beverages and any items that you may have accidentally left at home.
Check out all of the group information about our campground in the Smoky Mountains today to plan your Scouts trip to the Greenbrier Campground! We look forward to seeing your troop soon!