Top 4 Reasons to Make Your Spring Reservations Now for Our Campground in the Smoky Mountains
September 11, 2022
While the winter season may be ahead of us, it is never too early to make reservations for your spring camping trip to the Great Smoky Mountains! After all, there is nothing better than looking forward to a spring camping vacation to get you through the cold months of winter! Check out these top 4 reasons to make your spring reservations now for our campground in the Smoky Mountains.
1. Best Campground Site Availability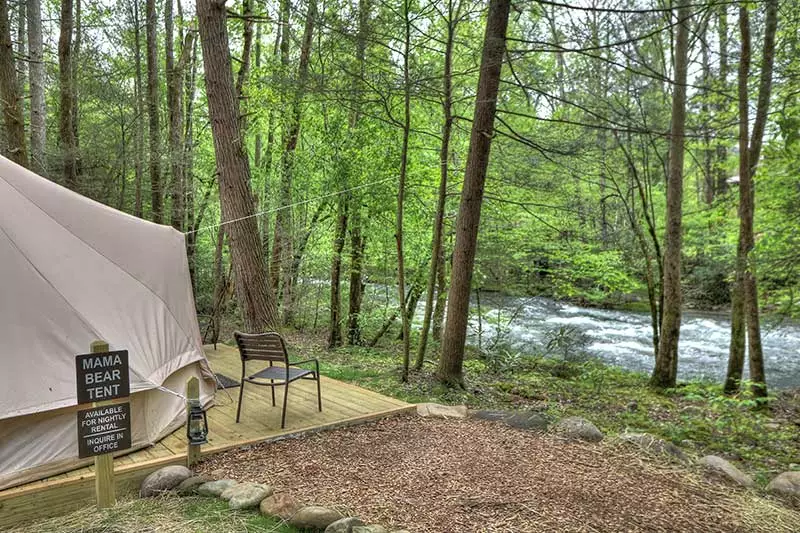 When you make your spring reservation early at our campground in the Smoky Mountains, you have the best selection of our most popular campsites and RV sites! We offer just under 100 full hookup campsites that range from wooded sites to premier river sites. We also have tent sites on the river with electric and water on our second island, tent camping in the grass with water and electric, and an open area near the beach and our swimming hole. Early reservations are especially recommended when planning a vacation during busy times such as Memorial Day Weekend. When making your reservation early, you can make sure that you get the site that you really want!
2. No Risks for Spring Reservations
If you make your spring reservations now and your plans change prior to your vacation, there is virtually no risk involved! We only require a one night deposit and ask that you cancel your reservation within 7 days of your arrival for a refund of this deposit. Keep in mind that there are no refunds provided for reservations that are cancelled within the 7 day period, but there is plenty of time to to cancel or amend your spring reservation if necessary!
3. Something Fun to Anticipate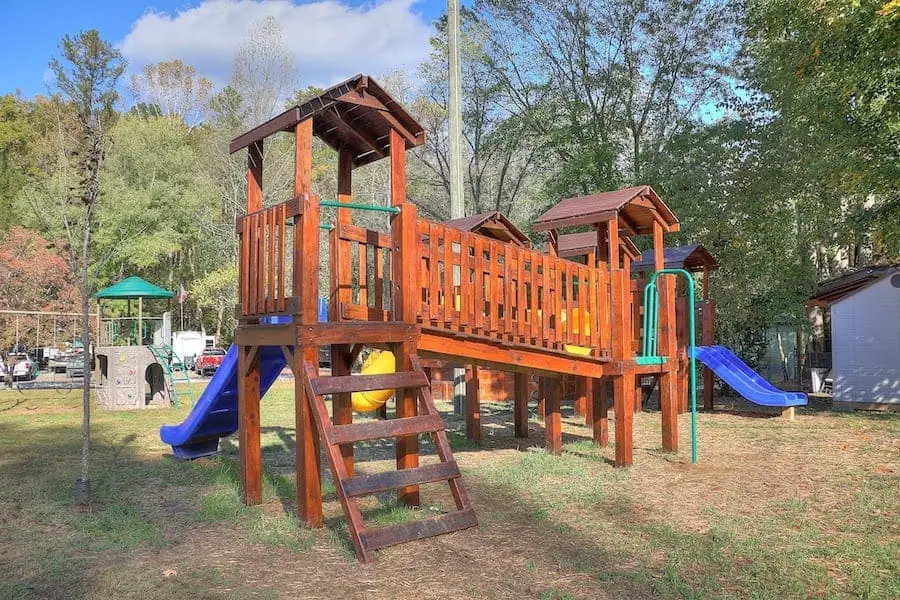 When you make your spring reservations now for our campground in the Smoky Mountains, you have something fun to anticipate! This will help you get through the dull winter months as you look ahead to your adventures in the Smokies. Just think about spending your day in the sun as you take advantage of our recreational equipment such as volleyball, badminton, corn hole and horseshoes! On the warmer spring days, you can even go for a swim in our Flint Rock swimming hole or lounge on our private beach area. Once you have reserved your campsite at our campground, the spring will be here before you know it!
4. Plan Your Vacation in Advance
While there is nothing wrong with a spur-of-the-moment getaway, when booking your spring campsite early you can plan your entire vacation well in advance! Whether you want to go hiking at Great Smoky Mountains National Park, take a short drive to Dollywood or go white water rafting in the Smokies, you can complete your vacation plans early so that you are ready to roll when the spring arrives!
Check out our spring campground rates today to make your spring reservation at our campground in the Smoky Mountains! We look forward to seeing you at the Greenbrier Campground when we reopen for the spring season on March 1st!