Why Camping in the Smoky Mountains is More Fun than Staying in a Hotel
April 26, 2017
If you are trying to determine how to spend your vacation to the Great Smoky Mountains, camping is the best way to fully enjoy the beauty of the Smokies! Whether you are a first time camper, own a recreational vehicle or camp on a regular basis, staying at Greenbrier Campground is a much better alternative than booking a standard hotel room! Here is why camping in the Smoky Mountains is more fun than staying in a hotel:
1. Become Part of Nature
When staying at Greenbrier Campground, you truly become part of the Smoky Mountains! This is because you are completely surrounded by the beauty and serenity of nature at its finest. The Little Pigeon River runs around our campground which provides a unique environment for trout fishing and relaxing. Imagine waking up to the gentle sounds of songbirds as you catch a breath of fresh mountain air. There is just no comparison to a cramped hotel room where you wake up to a view of a parking lot or a busy street!
content
2. Enjoy Awesome Campground Amenities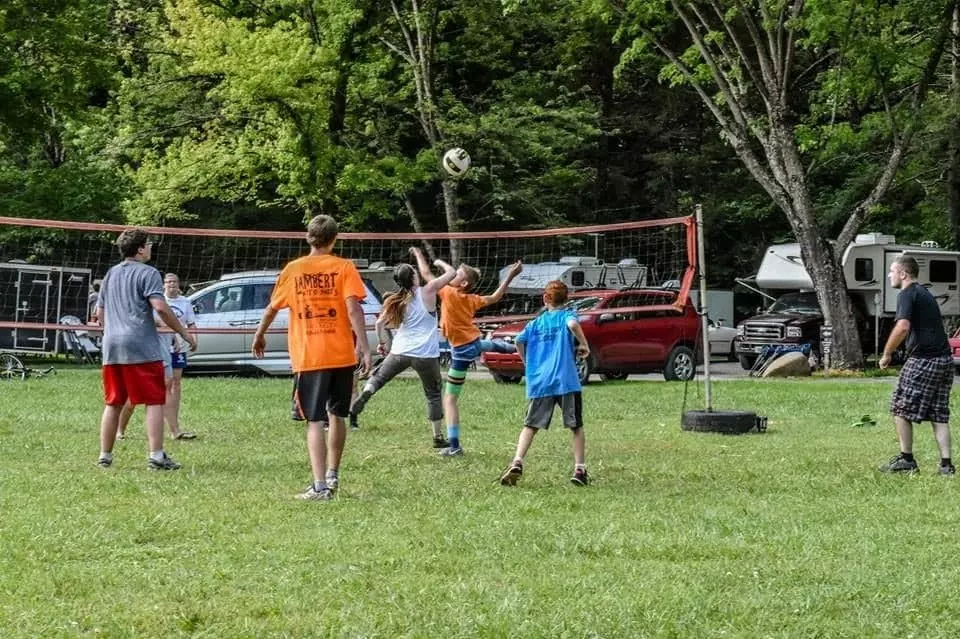 While some hotels may have a swimming pool for guests to enjoy, the Greenbrier Campground is home to the best swimming hole in the Smokies as well as many more excellent amenities! We have a playground where your kids can play to their heart's content and a fun game room for hours of entertainment. One of the best parts of camping is enjoying the great outdoors so take advantage of our sports equipment to play volleyball, badminton, corn hole, horseshoes and other great games! We even offer complimentary WiFi access so that you can keep in touch with your family and friends back home.
3. Peaceful Environment
When it comes to staying in a hotel room with other guests constantly roaming through the halls and slamming doors, there is no doubt that camping in the Smoky Mountains offers a peaceful alternative! Enjoy the peace and quiet of your own private campsite as you get a wonderful night of rest under the stars. Greenbrier Campground has everything from premier river frontage sites where you can listen to the lovely sound of the flowing river to wooded sites shaded from the sun. Regardless of your choice, you will love the unique serenity of our campground in the Smokies!
4. Have a Cookout
Our campsites feature a charcoal or propane grill at each campsite so that you can enjoy a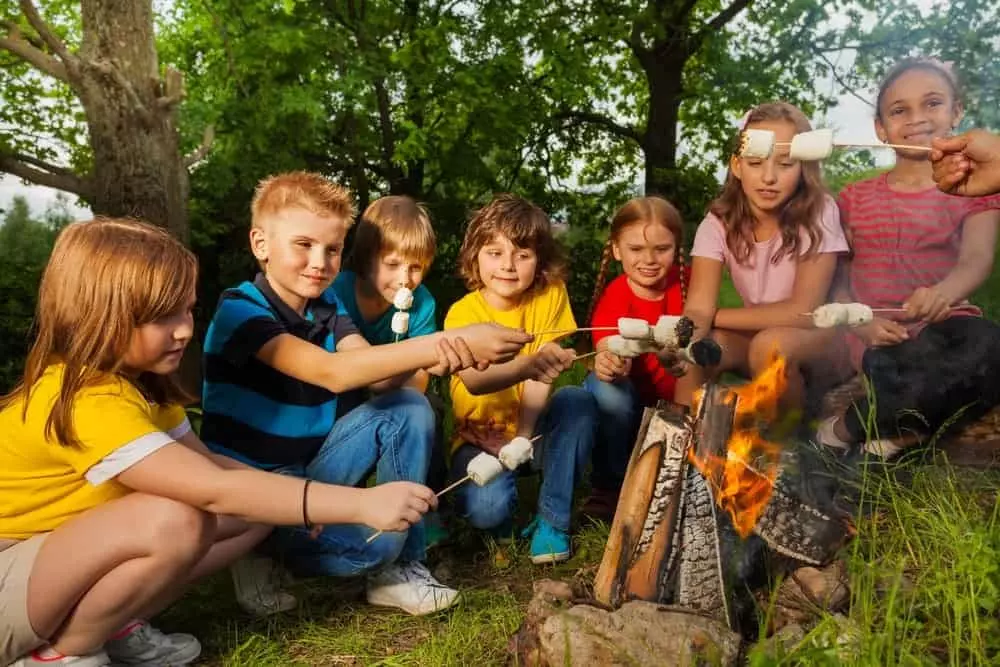 wonderful cookout experience! While hotel guests are forced to dine out at restaurants or order expensive room service, you can prepare a delicious outdoor barbecue. Each site also has a picnic table where everyone can dine on hamburgers, hot dogs and any other goodies that you have cooked up on your grill! Once the sun starts to set for the evening, prepare a fire in your site's fire ring where you can roast marshmallows and make the traditional camping treat of s'mores!
Take a look at our Smoky Mountain campsites today to start planning your ultimate experience of camping in the Smoky Mountains! We look forward to your arrival at Greenbrier Campground!