3 Ways to Take Your Stay to the Next Level at Our Campground in the Smoky Mountains
November 19, 2019
If you always wanted to camp among the beauty of the Smokies but setting up a tent just isn't your style, there is no need to worry! Our campground offers guests several camping options, from RV sites to a cabin. You can enjoy the great outdoors while still staying in accommodations that make you feel more comfortable. Here are 3 ways to take your stay to the next level at our campground in the Smoky Mountains:
1. Bell Tents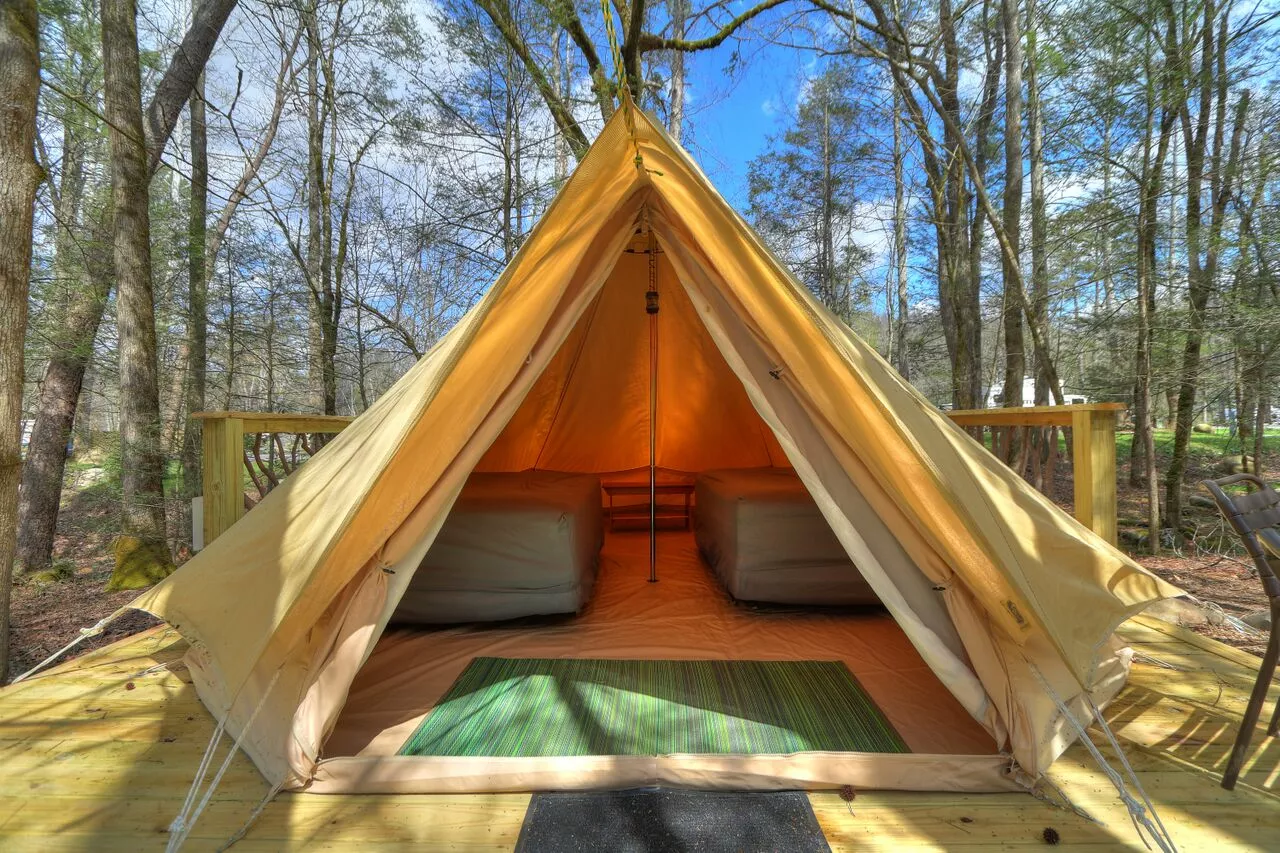 One of the fun ways to take your stay to the next level at our campground in the Smoky Mountains is by staying in our Bell Tents! These tents offer more comforts than a traditional tent. Bell tents are perfect for those guests who enjoy camping in a tent, but don't want the hassle of putting up the tent themselves and prefer not to sleep on the ground. Each of the bell tents at our campground are equipped with 2 full-size pillow top mattresses so 4 people can sleep comfortably. The entire tent unzips so you can also enjoy the fresh air of the Smokies while still having the safety of netting and a durable canvas. The only thing you have to bring along are any pillows or blankets that will make you more comfortable.
2. RV Rental
When it comes to camping in style, stay in one of the RV rentals at Greenbrier Campground! These rentals also are convenient for those who are considering an RV purchase in the future and want to experience staying overnight. We have several affordable RV rentals available, all which contain a fully equipped kitchen, comfortable sleeping accommodations, and sitting areas. There is also a picnic table and firepit outside so you can enjoy traditional campground activities like a campfire! While our RV rentals have just about everything you need for your stay, please note that guests need to bring their own linens, pillows, towels, and toiletries.
3. Camping Cabin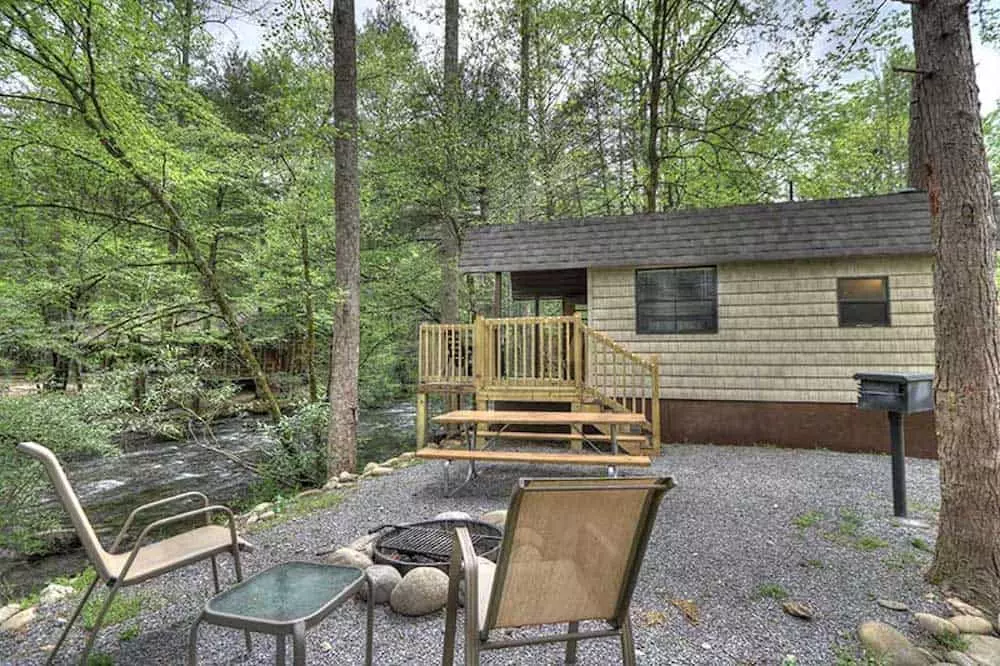 The ultimate stay at our campground in the Smoky Mountains is in our camping cabin! This beautiful cabin features a queen bed and a bunk-style bed with a twin top, making it perfect for both couples and families! The cabin comes equipped with a variety of convenient amenities, including a kitchenette with microwave and refrigerator, television, bathroom, and temperature control. It is even pet friendly if you want to bring your furry companion along to join in on the fun! And if that all doesn't sound good enough, the camping cabin is situated in a lovely location at our swimming area and is just steps away from the river! Although you do need to bring your own linens, pillows and towels, we have thought of just about everything else!
Since you know how to take your stay at our campground in the Smoky Mountains to the next level, check out all of the amenities you can look forward to when you stay with us!