5 Unique Activities to Enjoy While Staying at Our Smoky Mountain Campground
March 25, 2021
One of the reasons why so many guests return year after year to our Smoky Mountain campground is to experience all of our unique activities! While you can always enjoy traditional camping activities such as picnic dinners, nature walks and roasting s'mores by the campfire, we offer several other exciting options to enhance your camping vacation in the Smokies! Here are 5 unique activities for you to enjoy while staying at our Smoky Mountain campground:
1. Splash Around in the Swimming Hole
Our Smoky Mountain campground is home to the best swimming hole in the Smokies, Flint Rock! This is the perfect place to cool off on a warm summer afternoon and to splash around with your family and friends! As if that doesn't sound awesome enough, Flint Rock is also surrounded by a private beach where you can kick back for hours and soak up some rays! The fantastic swimming hole is exclusively for our guests, so pack your bathing suit and get ready for some fun in the sun!
2. Rent a Golf Cart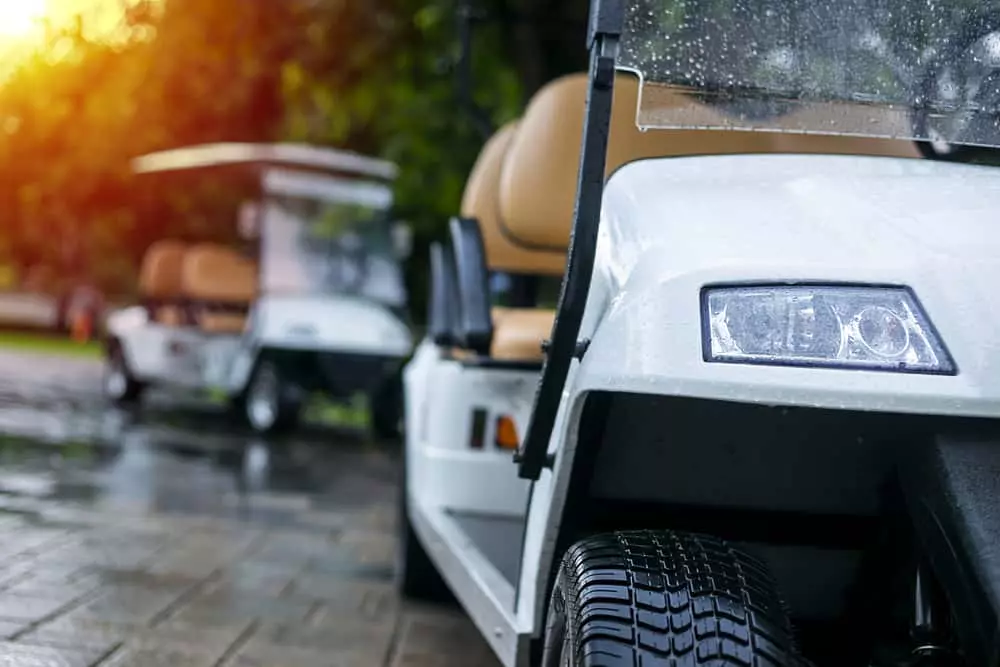 Another unique activity that you can enjoy while staying at our Smoky Mountain campground is a golf cart rental! We are pleased to offer our guests the opportunity to drive golf carts around our campground as long as the drivers are at least 16 years of age. If you happen to have a personal golf cart, feel free to bring it and use it at our property with our personal golf cart agreement. Otherwise, you can rent a cart for a small daily fee and take advantage of this convenient transportation to get around!
3. Go Trout Fishing
When you stay at our Smoky Mountain campground, you don't even have to leave the property to go trout fishing! You will find excellent trout fishing along the banks of the river, so be sure to bring along your fishing gear. Just keep in mind that in order to go fishing at our campground, you need a valid license. Find out everything about obtaining a Tennessee fishing license before your vacation so that you will be ready to experience this relaxing activity!
4. Play a Game of Volleyball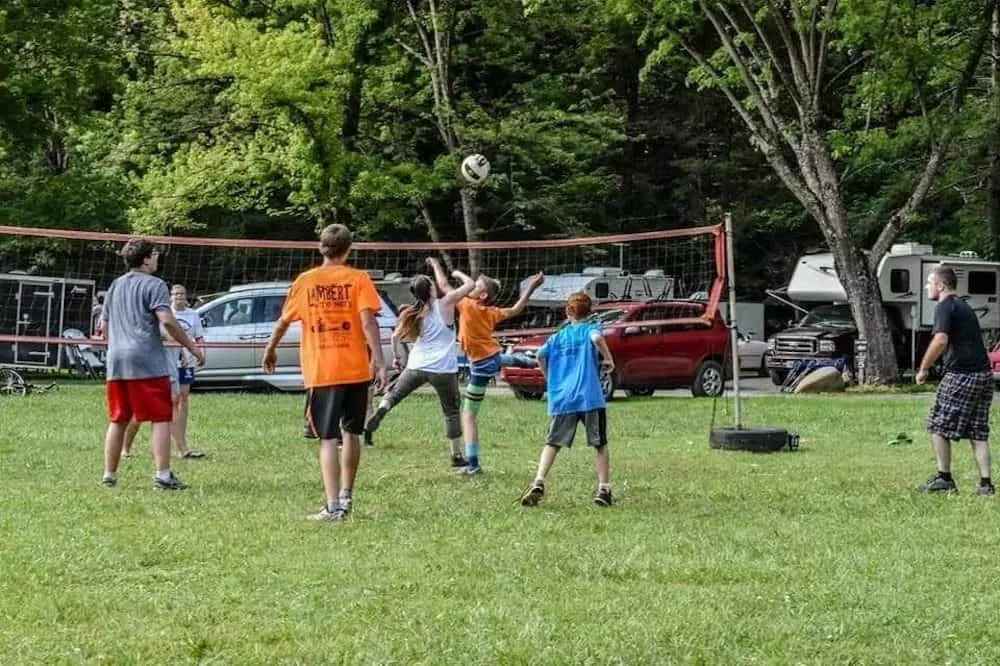 There is no need to bring any recreational equipment with you on vacation as we have everything you need, including volleyball equipment! Get your family members together to play a game of volleyball or just have fun serving the ball over the net! You will find plenty of other sports equipment at our Smoky Mountain campground too so that you can play games such as badminton, corn hole and horse shoes!
5. Connect to the Free Internet
Our Smoky Mountain campground offers you the chance to enjoy getting away from it all while still remaining connected to the outside world! If you need to check your email, find directions to Gatlinburg attractions or get the latest weather forecast in the Smokies, simply connect to your favorite device using our free wireless Internet access!
Check out all of the information about our Smoky Mountain campground today to learn more about these unique activities and to plan your camping getaway to the Smokies! We look forward to seeing you this season!