5 Family Friendly Things to Do When Camping Near Gatlinburg
March 28, 2017
To really get the feel of the Great Smoky Mountains, you need to eat, sleep and breathe in the natural beauty the mountains offer. Camping near Gatlinburg gives you the chance to do just that. Sleeping under the stars, in a tent or an RV, provides an atmosphere you just can't get in a hotel. If tents and RVs offer a little too much nature for your liking, we also have camping cabins available. Here are a few of ideas for things your family can do when camping near Gatlinburg.
1. Star Gaze
Laying on a blanket under the stars takes on new meaning in the mountains. Without the bright lights often found in big cities, the stars are much easier to see at night. From the comfort of your campsite, you can count shooting stars and challenge each other to name the most constellations. Lyra and Cassiopeia are on view in summer and fall, while Gemini hangs out in the winter and spring. Though the constellations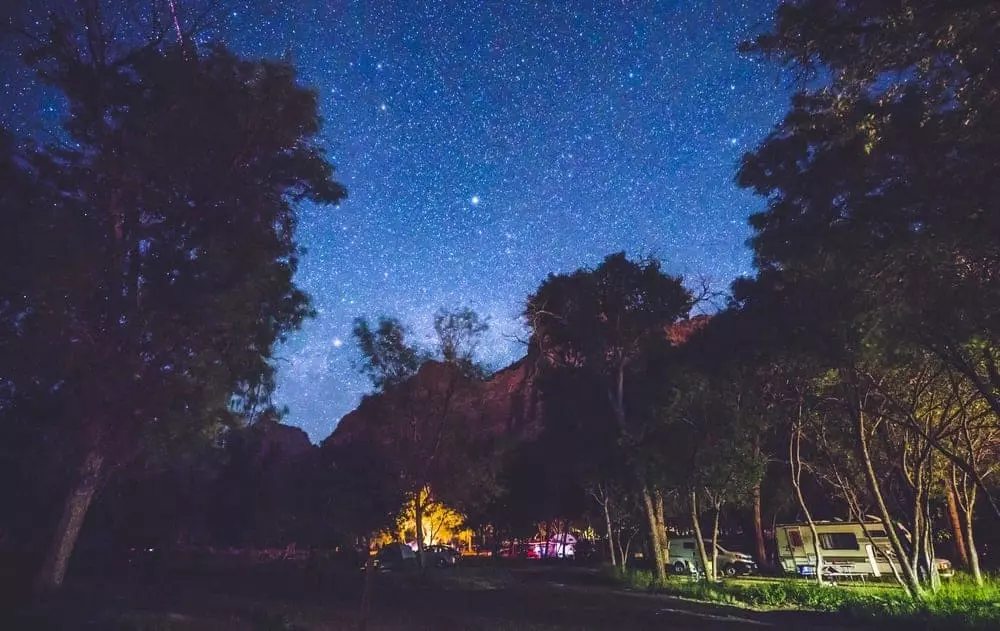 may change from one season to the next, you'll be spellbound by the brightness of the stars all year round.
2. Eat Outside
One of the best things about camping is the smell of a campfire. Singing songs and telling ghost stories is a camping tradition. What's even more fun is roasting marshmallows and hot dogs over a cozy fire. Eating at the campsite not only saves you from having a hefty bill at a restaurant, it also creates a unique experience for you and your family to remember for years to come. Enjoy a meal at the campground's picnic pavilion, along the banks of the Little Pigeon River, or at one of the picnic areas located throughout the Great Smoky Mountains National Park.
3. Go Fishing
Our campground is located on the Little Pigeon River, so fishing is definitely an option for you and your family. Carry your rods down to the river, cast a line and spend a relaxing afternoon enjoying nature and waiting for the fish to bite. You can also fish in the park from sunrise to sunset. About 20% of the park's 2,900 miles of streams are stocked with trout. Some areas are great for reeling in smallmouth or rock bass. Just remember, you must have a license to fish and there is a limit to how many fish you can catch per day. Take a look at the National Park Service's fishing information for official details and how to get your fishing license.
4. Try Geocaching
If you're not familiar with the pastime, geocaching is an exciting activity that involves hunting for a hidden object using GPS coordinates to find it. It's easy and fun to play, and you can get the whole family involved in the search. Just visit the official geocaching website, look up your destination, and see what caches are available.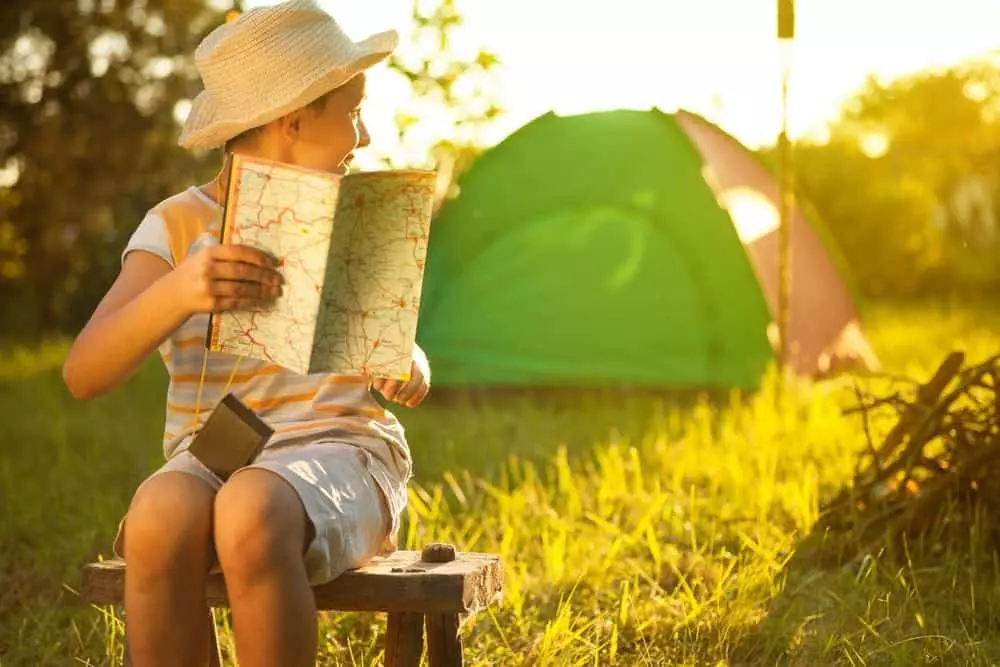 Once you get to whichever GPS coordinate you choose, you have to use your detective skills to locate the object that is hidden there. When you find it, claim your victory by signing the online log and sharing your search story and photos with other geocachers. Don't forget to put the geocache back for the next search party to find!
5. Do a Scavenger Hunt
A scavenger hunt is an activity the whole family can participate in. Put together a list of things to keep an eye out for as you're enjoying your Gatlinburg vacation, and check those items off your list during your stay. There are so many options available! Start small with something from the campground, like a picnic table or rocking chair. You could include a pancake house (which Gatlinburg is famous for), a miniature golf course or different types of souvenirs like a luggage tag or a t-shirt with a mountain design on it. Make your list as diverse as you want so that each member of your family has a chance to find one of the items. When you find everything on the list, celebrate with a treat from the camp store!
There are so many fun things to do when camping near Gatlinburg! Before you start planning all that excitement, you need to decide where you're going to sleep. Whether you choose to truly rough it with a tent, bring your RV or rent one of our cabins, we know you and your family will have a great stay at Greenbrier Campground. What are you waiting for? Book your Gatlinburg camping vacation today!