4 Things to Know About the Tipis at Our Smoky Mountain Campground
April 14, 2021
If you've ever wanted to get away from it all, our campground tipis may be perfect for you! The Dancing Bear, Little Deer, and Big Fish are our three featured tipis that provide a tranquil experience in a Smokies oasis. Here are 4 things to know about the tipis at our Smoky Mountain campground:
1. The Tipis are Secluded From the Campground
When we say you'll feel off the grid in these tipis, we mean it! We want you to enjoy the most peace and quiet the mountains have to offer, so we have secluded the tipis from the rest of the campground. While you remain tucked away, you'll be close enough to have access to the bath house, laundry facility, playground, and river. After having a fun day cooling off in the water, return to your tipi retreat and take in the sounds of nature!
2. Each Tipi Has a Story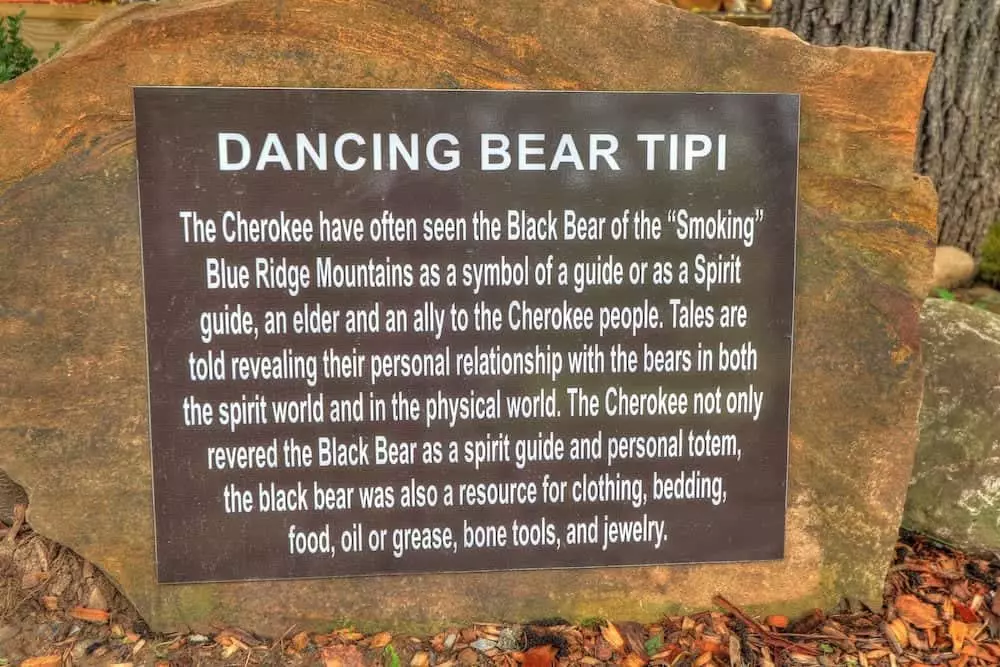 One unique feature of our tipis is that they are all based on Native American stories. Even the names of the cabins are all tied to the history of the mountains and the people that lived within them. For the Cherokee tribe, the bear, deer, and fish were all symbols of their culture. The bear was considered a spiritual guide, and its fur was often used as clothing for the people. Little Deer was thought to be a spirit who protected all other deer, so when the tribesmen would kill a deer, they had to pray to the spirit. To the Cherokee, fish symbolized life, which is where Big Fish got its name.
3. What to Bring
Our tipis provide almost everything you could need! Each tipi includes a queen pillowtop bed, leather loveseat that converts to a twin-size bed, another twin cot, a nightstand, interior and exterior lighting, A/C and heat, two outdoor chairs, a firepit, and a picnic table. While there is electric at the site and water at the bathhouse, you'll need to bring your own linens and pillows. We also recommend packing bug spray, sun screen, and everything your family might need or a day of outdoor adventures.
4. Are Our Tipis Right for Your Group?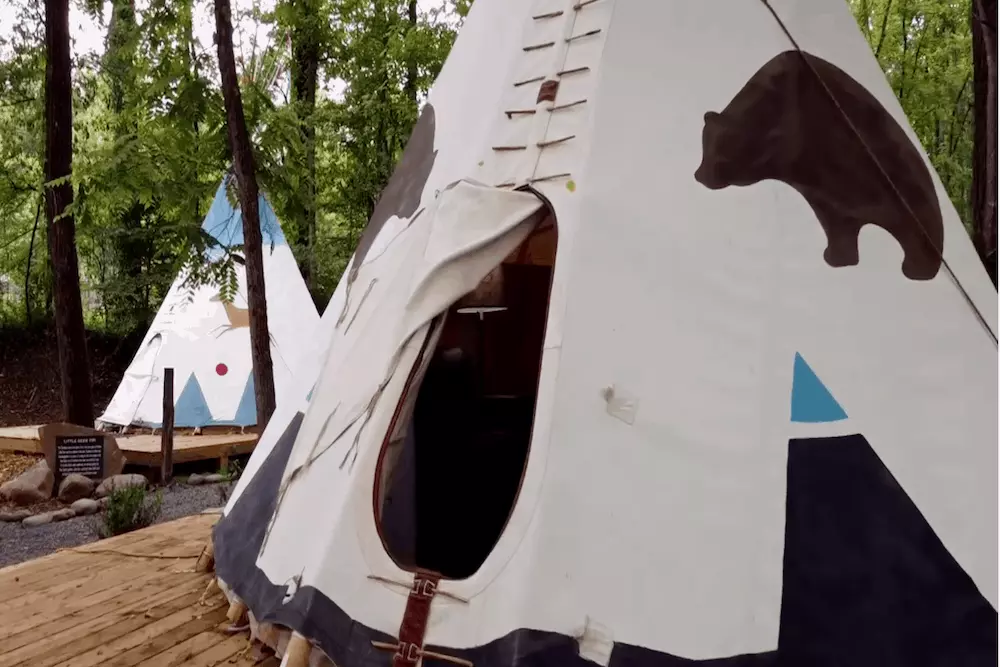 While we think out tipis offer an amazing experience to all visitors, just remember that our tipis are not completely sealed from the elements like our RVs or cabin is. Our tipis provide a rustic, outdoor experience that is one of a kind. If you think your family would be more comfortable in one of our Smoky Mountain campground RVs or our camping cabin, check out all of our rental options and pick out which is right for your group!
Visit our Smoky Mountain campground and check out our amazing tipis for yourself! Check out all of the amenities that our rentals have to offer and start planning your next trip to the Smokies!