5 Things You'll Love About Camping in the Smoky Mountains
May 11, 2018
One of the great things about the Smoky Mountains is the fact that you don't have to stay in one of the many hotels, cabins, or condos to have a good time. Camping is a fantastic way to spend a nice family vacation in the middle of this beautiful park. Here, we'll tell you about 5 of the things you'll love about camping in the Smoky Mountains.
1. Cheaper Than Renting a Room
Whether it's the low season, or if it's peak time of year, you can roll in with your RV and easily pay half as much for a site than you would if you were staying in even the cheaper accommodations in Gatlinburg. It's nice to know when you decide you want to go camping in the Smokies that you have some extra money in your pocket for extra groceries, or maybe you might want to take advantage of some of the attractions around the big tourist hotspots.
When you're staying inside the boundaries of the park, camping in the Smoky Mountains just make your days easier to enjoy if you love to get outside and take a hike. There are many different trails and hundreds of miles of them to choose. Whether you're a beginner, or if you love a good outdoor challenge, the Smoky Mountains has every hiking skill level covered.
3. Using Your Own Things
Your standard lodging options in the main tourist areas are well-stocked with items for your use, but sometimes it's nice to just carry things you use on a daily basis that YOU own. Camping in the Smoky Mountains allows you the freedom to bring all your own supplies, whether you need them or not. That way you know, if you broke it, at least you know you probably bought it.
4. The Great Outdoors
Becoming one with nature shouldn't just be reserved for certain groups of people. Even people who prefer the indoors can benefit greatly by camping in the Smoky Mountains. There is so much to do in the great outdoors, and it can be done in many different ways: biking, swimming, fishing, roasting marshmallows by the campfire or maybe just
stargazing. Throw all your daily responsibilities aside and experience the joys of nature!
5. Tons of Additional Amenities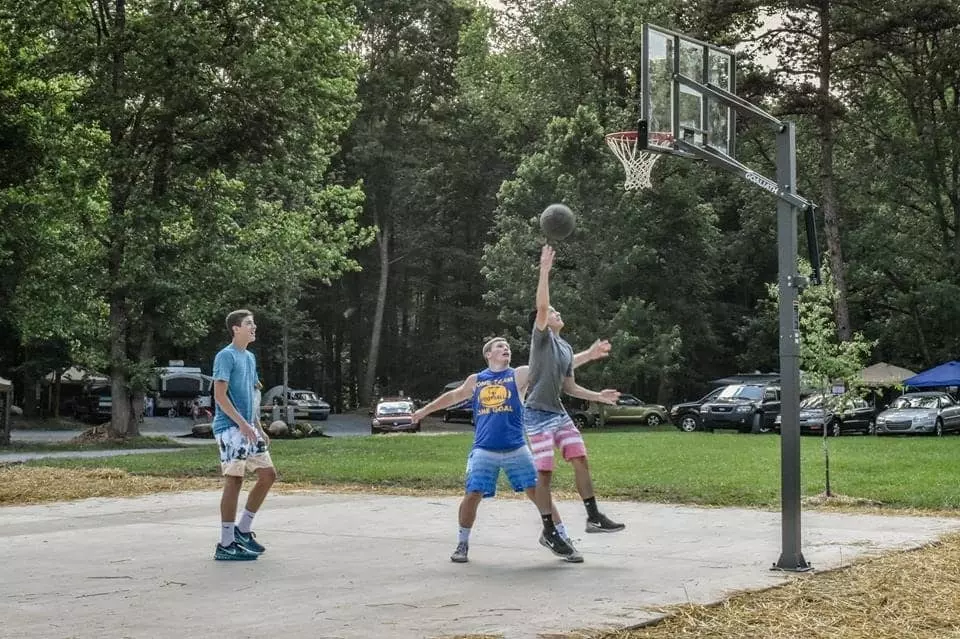 When you go camping in the Smoky Mountains, you don't have to do the bare-bones style you see often in movies. Going to a campground brings you many of the amenities a hotel can offer, along with some that only a campground itself can offer. Here at Greenbrier Campground, we offer sports equipment, a game room, and a luxurious bath house that you have to see to believe. Our many additional amenities include grills, a playground, pavilion and much more.
We think going camping in the Smoky Mountains is something everyone should experience on their vacation. We've given you 5 good reasons why it's a good idea, and by the time you're done staying with us at Greenbrier, we're sure you'll think of at least 5 more. Browse our rates and reserve your stay at our campground today.