4 Ways to Make the Most of Your Budget at Our Smoky Mountain Campground
April 15, 2020
One of the wonderful things about a vacation at the Greenbrier Campground is that it is easy on your budget! Whether you choose to go tent camping, experience one of our bell tent rentals, or stay in your RV at one of our 120 full hookup sites, you will find an incredible value for your money! If you want to stretch your vacation budget as far as possible, here are 4 easy ways to make the most of your budget while staying at our Smoky Mountain campground:
1. Stay on Our Camping Island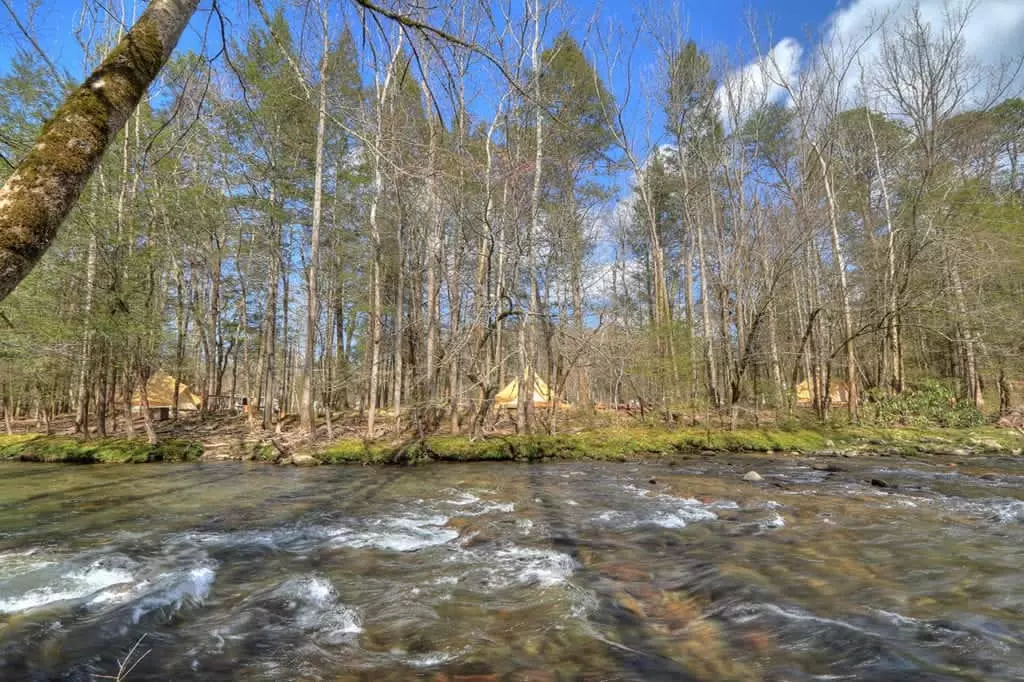 One of the easiest ways to make the most of your budget while on vacation at our Smoky Mountain campground is to stay in a tent on our camping island! This is your chance to enjoy a traditional camping experience while still having access to water and electric service. While there are no facilities on the island, they are just a short walk away for your convenience. These sites are also the most affordable, so be sure to make your reservations early since there are just 6 of these beautiful spots along the river. Also, don't forget to check out all of the rates at our Smoky Mountain campground to find the camping site that is best for your budget.
2. Take Advantage of Recreational Equipment
While there are plenty of fun activities you can enjoy in Gatlinburg and other areas near our campground, you could spend your entire vacation without leaving our property! We have plenty of recreational equipment available for free so you can play volleyball, badminton, horseshoes, corn hole, and other awesome games! Our Smoky Mountain campground also features outdoor billiards, a free game room, and a playground for the kids! Feel free to bring along some of your favorite card and board games too, which you can play at your campsite or at our pavilion!
3. Enjoy Meals at Your Campsite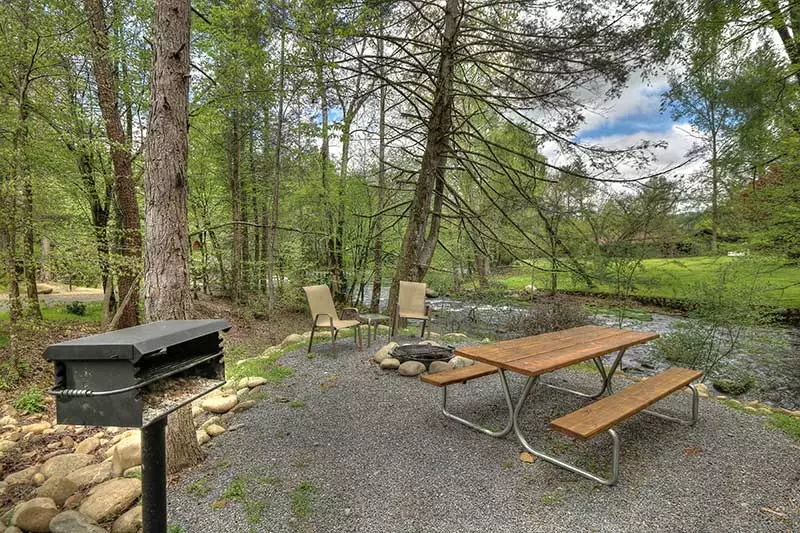 Another easy way to make the most of your budget while staying at our Smoky Mountain campground is to eat meals at your campsite. Since there is a picnic table and fire ring at each campsite, you can enjoy dining among the stunning natural environment of the Smokies. There is nothing quite like having a picnic next to your tent or RV, then sitting next to the glow of the firepit in the evening! If you happen to forget any food items or supplies when packing for your trip, come on over to our Camp Store because we may have just what you need!
4. Relax at the Private Swimming Area
When you stay at Greenbrier Campground during the peak summer season, you don't have to worry about paying to cool off at an expensive water park or public pool! Since our Smoky Mountain campground is surrounded by the Little Pigeon River, you have access to the best swimming hole in the Smokies. This swimming area also includes a private beach and excellent trout fishing along the banks of the river.
Check out all of the exciting information about our Smoky Mountain campground today to plan a vacation to the Smokies that is easy on your budget! We look forward to welcoming you to the Greenbrier Campground!