4 Tips to Enjoy a Romantic Getaway in the Smoky Mountains
February 08, 2022
Whether you have just started dating, are newly married, or have been married for 50 years, there is never a bad time for a romantic getaway, especially in the Smokies! There are plenty of things to see and do on your trip, plus the beautiful mountains make for the most astonishing backdrop. Before you pack the bags, check out these 4 tips for a romantic getaway in the Smoky Mountains:
1. Book a Stay at Our Campground
If you have ever been camping before, you know that it can be one of the most romantic activities to experience together. As you sit back and enjoy time with each other, you can sit out by the fire and take in the beautiful night sky of the Smokies. Whether you want to tent camp or stay in our amazing camping cabin with all the amenities, the one thing you can guarantee is that you will be treated with a beautiful backdrop to your Smoky Mountain vacation. One of the best things about our campground is that we are open year round, so you can celebrate all your special occasions by camping with us!
2. Enjoy a Romantic Hike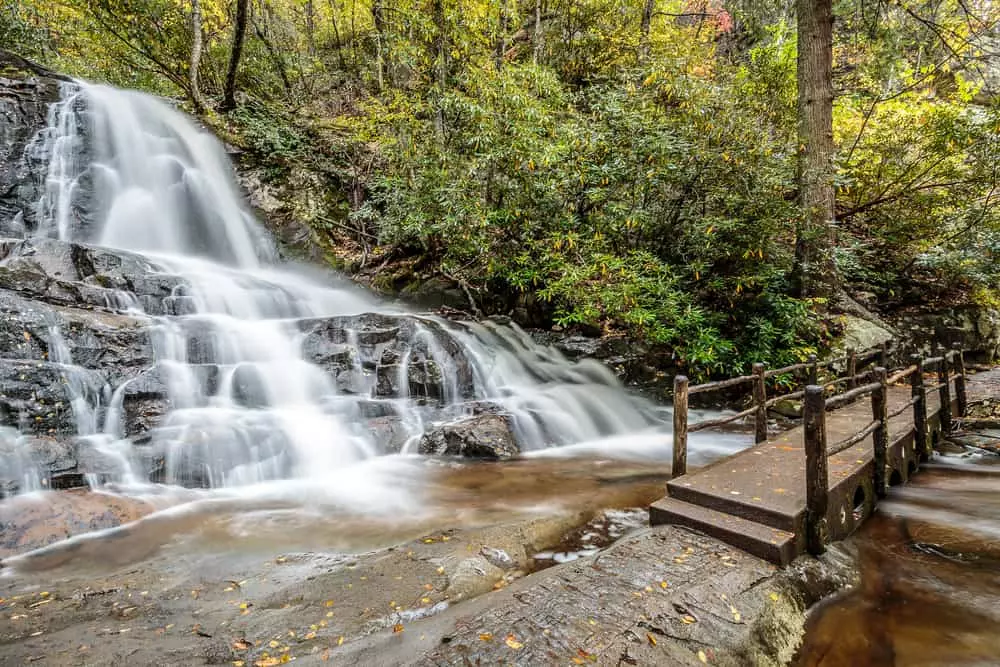 For another great way to experience the beauty of the Smoky Mountains, you and your special someone can set out on a breathtaking hike. Our campground is located just minutes away from the Great Smoky Mountains National Park. There you will find over 800 miles of hiking trails! Whether you want to see a gorgeous waterfall or a scenic view, there is a hike for everyone in the Smokies. For a true romantic experience, stick around on the trails to take in a gorgeous sunset with your loved one!
3. Have Dinner at a Local Restaurant
One of the best things about staying at our campground is that you are just a short drive away from all the action of downtown Gatlinburg. Your campsite will be far enough away to escape the busyness, but you will still be able to access all the excitement of the city. Once you get to Gatlinburg, there are plenty of restaurants where you can enjoy a romantic dinner. The Peddler Steakhouse is one of the most popular dining destinations in Gatlinburg because of the delicious food and outstanding service!
4. Experience a Thrilling Attraction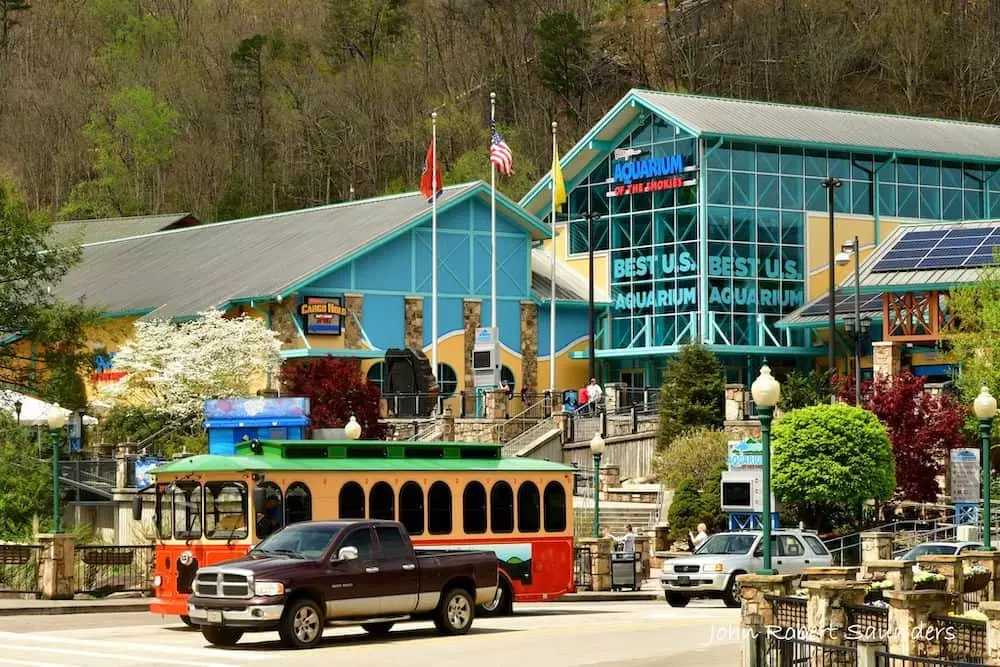 Gatlinburg has an array of attractions that you and your date will want to check out. If you enjoy adventures, take a walk along the Gatlinburg SkyBridge at the SkyLift Park. To get to the top of Crockett Mountain, you will first get to ride together in one of the famous yellow SkyLift chairs that you can see from the parkway. Afterwards, take your special someone over to Ripley's Aquarium, where you can learn all about thousands of different species of marine life. Not only is this a fun experience, but you may even learn a thing or two while you are there!
Now that you have some tips to enjoy a romantic getaway in the Smoky Mountains, you are ready to take the next step. Reserve your spot today at our campground and come experience what makes the Smokies a special place. We hope to see you soon!