Top 5 Towns in the Smoky Mountains You Should Visit
August 02, 2022
If you have ever been to the Smokies, you know how many cities there are around the area. We want to share some of the best Smoky Mountain towns you need to experience while you're in the area. From entertaining things to do to sight seeing, you'll find plenty of things you should see in these towns in the Smoky Mountains. Here are the top 5 towns in the Smoky Mountains you should visit:
1. Gatlinburg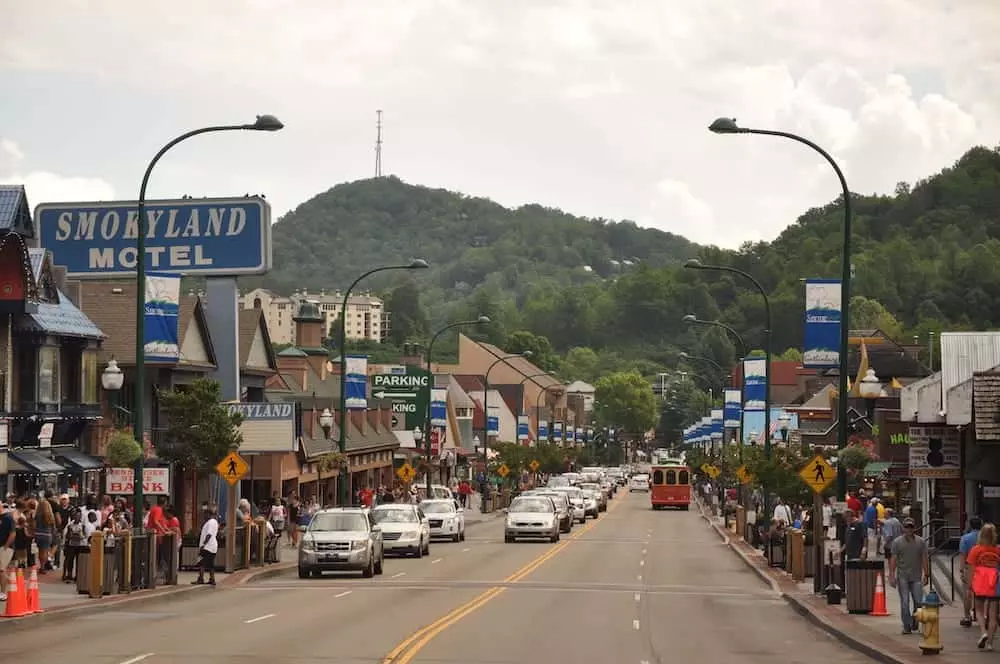 Gatlinburg is one of the top cities near the Smokies you need to experience. The downtown area is also known as The Strip, which is where most of the attractions and restaurants are. You'll find popular activities, such as Ripley's Aquarium of the Smokies and the Gatlinburg SkyLift Park. Gatlinburg is also home to Tennessee's first pancake house, The Pancake Pantry. If you enjoy learning about mountain culture, then you have to go through the Gatlinburg Arts and Crafts Community. This is the more scenic part of Gatlinburg, and you can actually watch craftsmen and artists at work in their shops along this 8-mile loop.
2. Pigeon Forge
Pigeon Forge is another major town in the Smoky Mountains you'll want to visit. The most popular attraction in this city is Dollywood, an exciting theme park with tons of rides, shows, food, and more. The Island in Pigeon Forge is another major attraction where you can go shopping, ride rides, enjoy food, and much more. If you enjoy history, you should visit The Old Mill Square. The grist mill is still operational to this day, and it's actually on the Civil War Trail of Tennessee.
3. Sevierville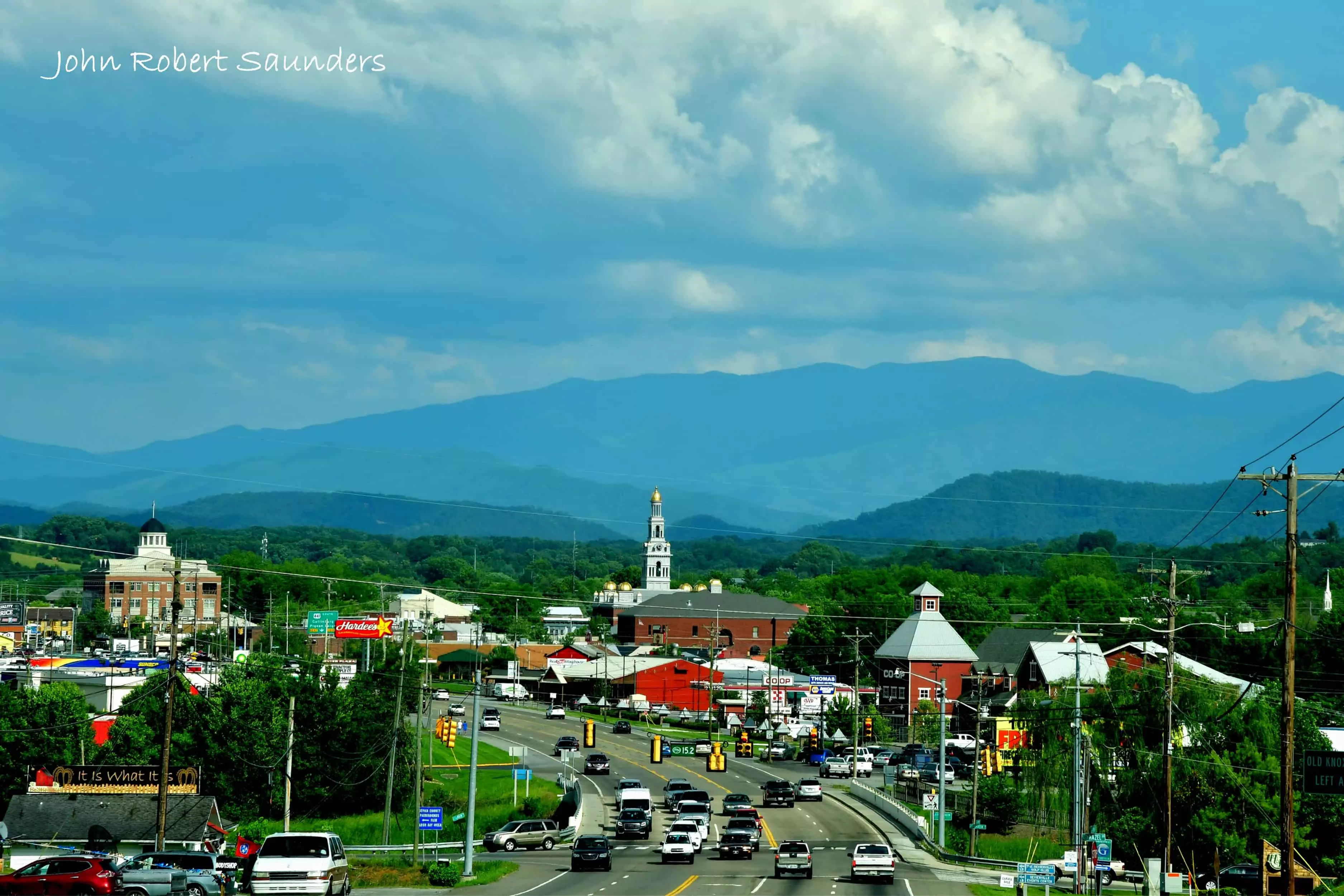 Sevierville is a more low-key Smoky Mountain town. There are a ton of shopping complexes where you can spend your day browsing through shops. A popular destination is right outside of the Sevierville Courthouse; there's a statue of Dolly Parton people love to take pictures with. There are all kinds of hole-in-the-wall restaurants you'll want to try in this town, such as Graze Burgers. If you love Southern food, good wine, and looking through general stores, you need to visit The Apple Barn. This entertainment complex has two restaurants, a bakery, candy shop, ice cream shop, winery, cider mill, and a general store you can enjoy.
4. Townsend
Townsend, Tennessee is a quaint little mountain town with incredible scenic views. The main road will take you into the national park in a less populated entrance. It actually puts you pretty close to Cades Cove and Newfound Gap Road. If you're in town on a hot summer day, you can go inner tubing down the river at River Rat. There are also a ton of little mountain shops you can look through. Townsend is known as one of the most peaceful Smoky Mountain towns.
5. Greenbrier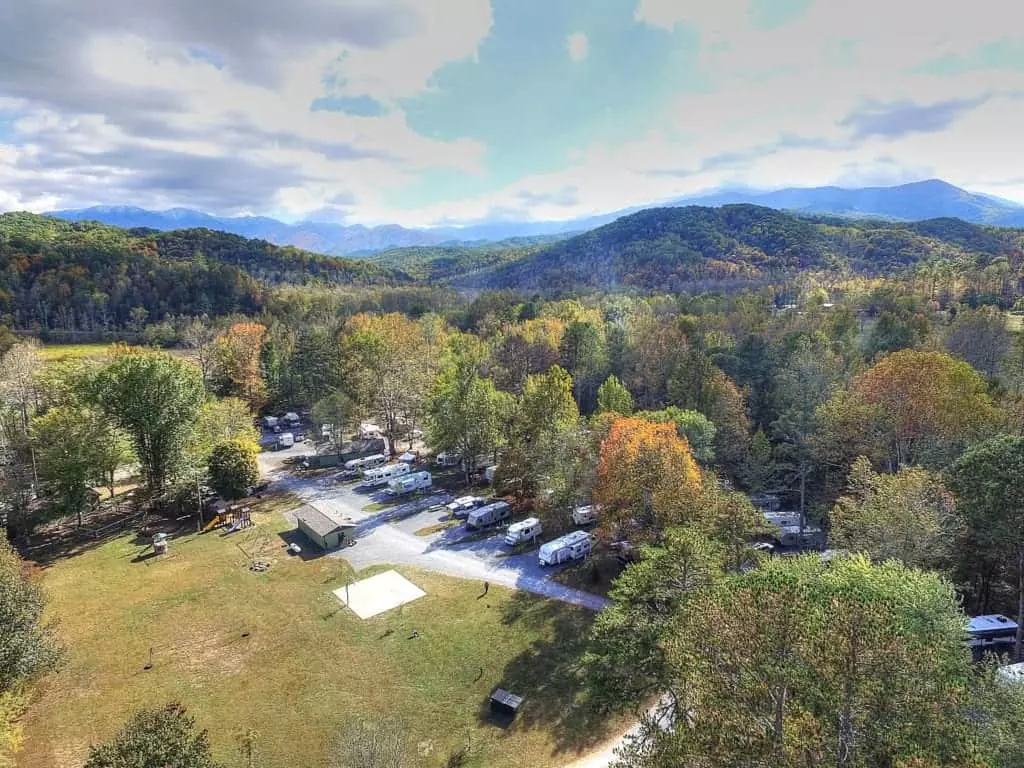 We can't talk about towns in the Smoky Mountains without mentioning Greenbrier! There are quite a few public parks where you can get out and explore the area, as well as golf courses where you can hit a few balls. And, of course, our campground! We have plenty of entertaining things to do, from volleyball to a private swimming hole next to the river.
There are quite a few Smoky Mountain towns you'll want to explore. Since our campground is near all of them, what better place to stay than with us when you want to explore? Find out more about our campground and our camping options, then start planning your next trip to the Smokies!