3 Reasons to Take Your Pet Camping in the Smoky Mountains
September 17, 2021
At Greenbrier Campground, we understand that your pet is just as much a part of the family as anyone else. That is why we are proud to be a pet-friendly campground where you can bring your furry friend along on the adventure. There are so many advantages to bringing your dog with you versus leaving them at home. Here are 3 reasons to take your pet camping in the Smoky Mountains:
1. Plenty of Activities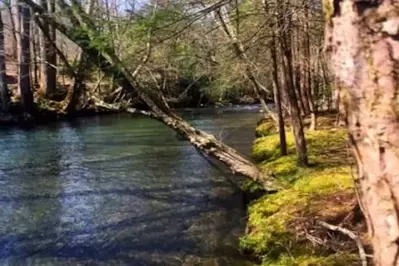 There are times when dogs need more things to keep them entertained than children do. Luckily, when you visit our campground, there are going to be plenty of things for your canine to do. If your dog is a fan of water, take them to the private beach and let them swim around in the river. On hot days, this is a great way for your dog to cool off while spending time with you. Another fun thing for your furry friend to do is playing in the dog park. This is the perfect place to let them off their leash where they can get some exercise. Also, they can meet other dogs and make new friends! If you need things to do with your pet outside the campground, there are a couple of different hiking trails in the national park you can take them on, including the Gatlinburg Trail . This path covers 1.9 miles and is relatively flat and shaded, which makes it the perfect place to walk your dog.
2. Save on Stress and Money
When you bring your dog camping in the Smoky Mountains, you do not have to worry about the additional task of finding a place to board them. The cost of finding a place for your dog to stay can be expensive, especially if you have to pay for a house sitter. Instead, you can save some money and bring your pet to experience the joys of camping! Not only do you save money, you also will be at peace of mind knowing your family member is safe. This will make it easier for you to be able to enjoy your relaxing trip and not be worrying the whole time you are gone.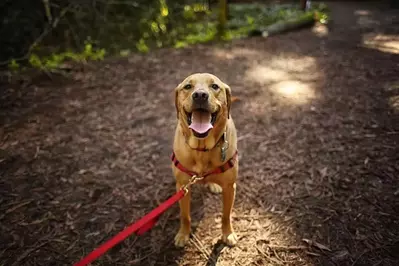 Bringing your dog with you on your next camping trip can be great for the health of both the pet and the owner. When you board your pet, there is a good chance they are not getting the exercise that they are accustomed to. There is no one there to take them on long walks or play fetch with them in the afternoon. However, it may not just be the dog who is missing out on the extra fitness. When you bring your dog camping, they are going to want to go on walks around the campground. You'll love getting the extra exercise and getting to explore our campground!
Now that you know why you should take your pet camping in the Smoky Mountains, you are ready to bring them along to visit our campground! Before you come, be sure to check out all the pet-friendly information about Greenbrier. We hope to see you and your dog soon in the Smoky Mountains!