5 Great Summer Activities at Our Campground in the Smoky Mountains
June 27, 2018
Summer is a time for vacations and spending hours outside enjoying the warm weather. At our campground in the Smoky Mountains, we are pleased to offer families many activities that make camping a fun and enjoyable time at this time of year. Here are 5 great activities that you can enjoy outside when you spend your summer vacation at our campground!
It's just not the same swimming at the local YMCA pool in the cold weather months. Swimming is best when it's done to cool off in the hot summer and when you have to slather on gobs of suntan lotion! Our campground in the Smoky Mountains is surrounded by the Little Pigeon River, so there's plenty of room to give yourself and your family a nice and refreshing day in the water.
2. Trout Fishing
The Little Pigeon River is not just a place to swim at our campground in the Smoky Mountains; you can also do some serious trout fishing here too! If you came here to give your young son or daughter a lesson on what it takes to get a bite, there's no better place to grab those fishing poles and tackle boxes and give the youngster a hobby that may stick with him or her for a lifetime.
3. Outdoor Team Sports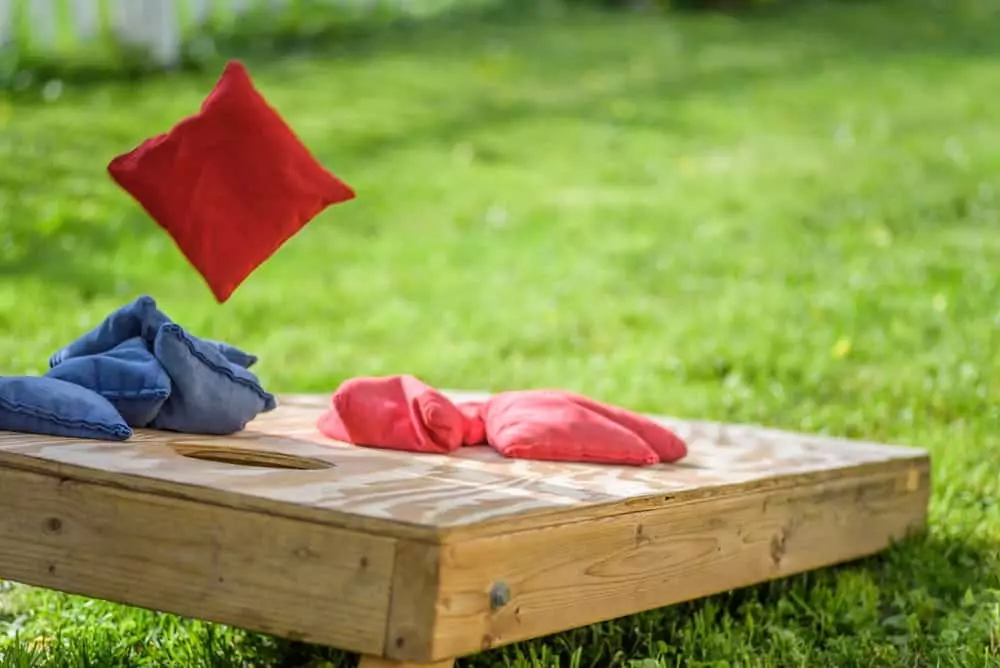 The summer is also a great time to enjoy some really fun outdoor sports games. Greenbrier Campground in the Smoky Mountains has nets for the ultimate group volleyball game — or grab a racket and play a game of badminton. If accuracy is your sporting specialty, then you'll be pleased with the opportunity to play horseshoes and the growing popularity of cornhole. Ramp up the competition a few levels by holding tournaments with prizes for the victorious. How about that for a winning summer at our campground!
4. Cookouts
Grilling out isn't just a means to eat some really good food; it's a hobby for many people, and our campground in the Smoky Mountains has charcoal and propane grills to fire up your passion for this method of cooking. If you don't need a grill, our fire pits are great for everyone's favorite camping treat: s'mores. Pick up some sticks and get those hot dogs and marshmallows over the fire for a quicker food fix.
Our kid-approved playground at our campground in the Smoky Mountains is also parent approved. Parents love to see their children happy, and our setup will keep them smiling as they're going down the slide or swinging their legs on the swing set. Grab a ball and let the kids play some basketball on our hoop as well. All of this makes for an ideal part of your day in our well-equipped and beautiful grounds.
Summer is a great time of year for all of these activities that keep you and your family active and happy. Our campground in the Smoky Mountains checks all the boxes for a spectacular vacation with the people closest to your heart. Make sure to ​reserve your camping site​ at Greenbrier so you can take advantage of our amenities for a summer full of special memories.