4 Things to do on a Rainy Day at Our Smoky Mountain Campground
May 25, 2021
In East Tennessee the weather can be unpredictable. One minute it's hot and sunny and the next it's cloudy with showers. If you're planning on camping with us, it's important to plan ahead in case the rain clouds move in. Don't worry; we have a few recommendations! Here are 4 things to do on a rainy day at our Smoky Mountain campground:
1. Play in the River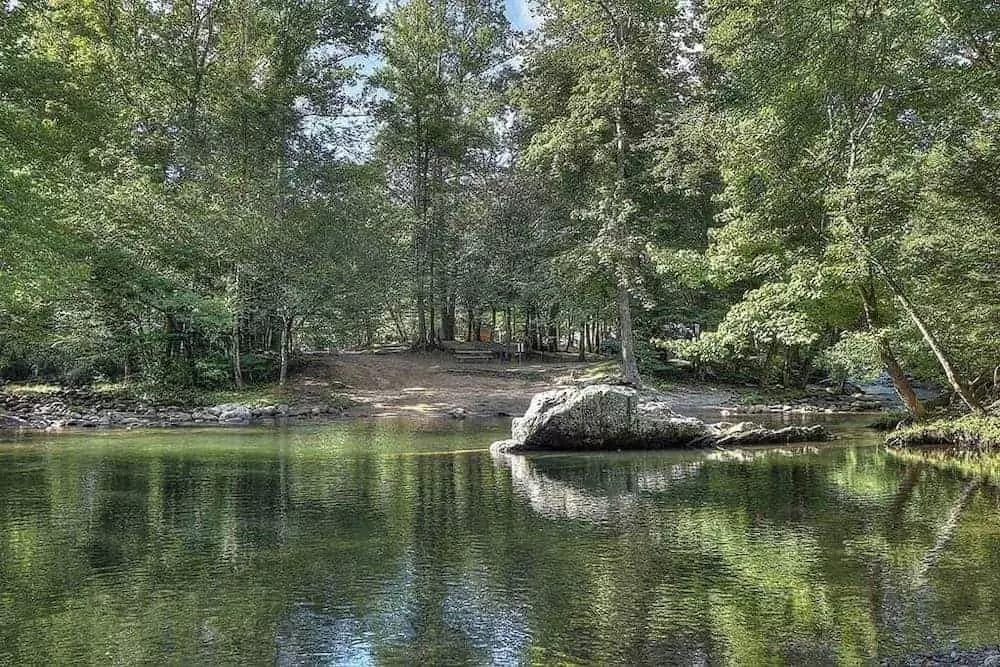 If you're camping with us in the hot summer months, a little bit of rain can feel amazing after facing the heat all day. If you're using the rain to cool down, you may as well go a step further and take a dip in one of the swimming holes of the Little Pigeon River next to our campground. Your kids will love splashing around in the water as the summer showers roll through. There are few better ways to beat that Southern summer heat than by playing in the rain! Just make sure you head back to camp and dry off if you start to hear thunder!
2. Cuddle up in your Rental
After a few action-packed days in the Smokies, a rainy day might not be so bad! When the rains come in, cuddle up in your rental with a good book and some warm tea and listen to the raindrops hit the roof. If you're staying in an RV or our camping cabin, you can even cook a yummy meal while relaxing inside. Our bell tents and tipis are also ideal for a rainy day! Get cozy while you catch up on some reading or swap stories with your family. If you're feeling tired, feel free to doze off while listening to the sounds of the Smokies.
3. Visit Indoor Attractions in Gatlinburg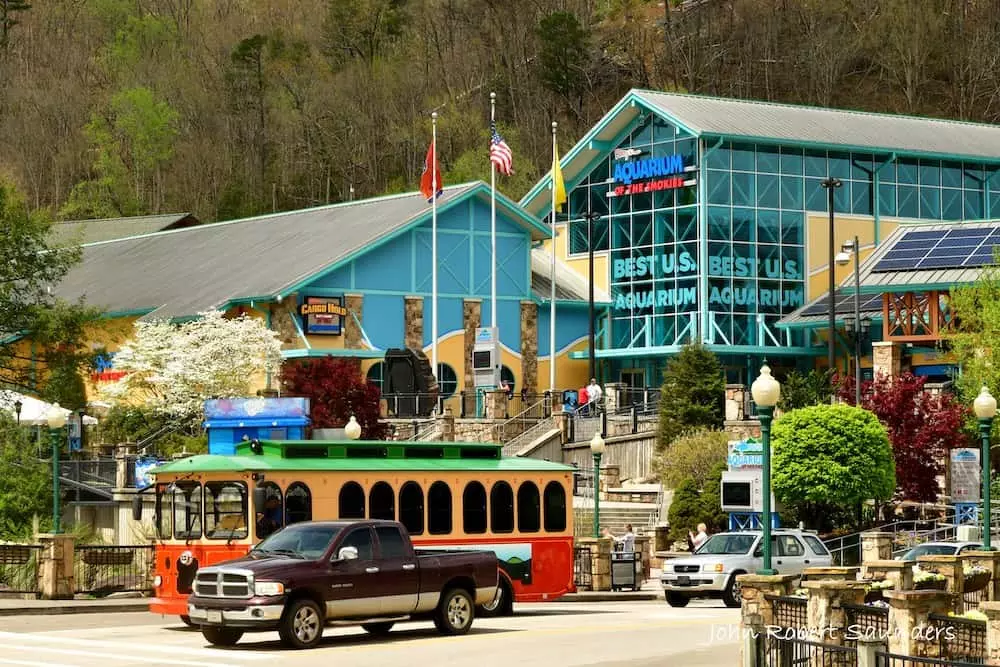 When you stay at our Smoky Mountain campground, you're only minutes away from all the exciting activities in Gatlinburg! If a rainy day cancels your outdoor plans, move the party inside one of Gatlinburg's indoor attractions. Explore one of the various Ripley's attractions, including Ripley's Aquarium of the Smokies, where you can learn all about the world's oceans and the creatures within them. You can also check out Ripley's Believe It Or Not Odditorium, where you'll get to see the weirdest and wackiest exhibits and artifacts of history.
4. Take the Family Out for Dinner
After you've explored all the fun attractions in Gatlinburg, visit one of the awesome restaurants in the area. While the rain may have put a damper on your grilling plans, you can still order a delicious burger from tons of Gatlinburg restaurants. Try Calhoun's or Smith and Son Corner Kitchen for some perfectly cooked burgers with a side of warm fries. If you're staying in our camping cabin you can even bring some leftovers back to snack on later!
Now that you know all the things you can do if it rains while you're camping, you can start planning your trip to our Smoky Mountain campground. Want to know more about all the fun things you can do at our campground? Check out all the amenities and activities we offer and book your trip today! We look forward to seeing you!