Top 6 Hiking Trails with Waterfalls in the Smokies You Have to Do
November 02, 2022
One of the most popular activities in the Smoky Mountains is hiking. There are many different things you can see along the hiking trails, and one of the most beautiful is a waterfall. You'll find there are several hiking trails with gorgeous Great Smoky Mountains waterfalls! Grab your hiking gear and head out to find some beautiful natural features. Here are the top 6 hiking trails with waterfalls in the Smokies you'll want to do:
1. Laurel Falls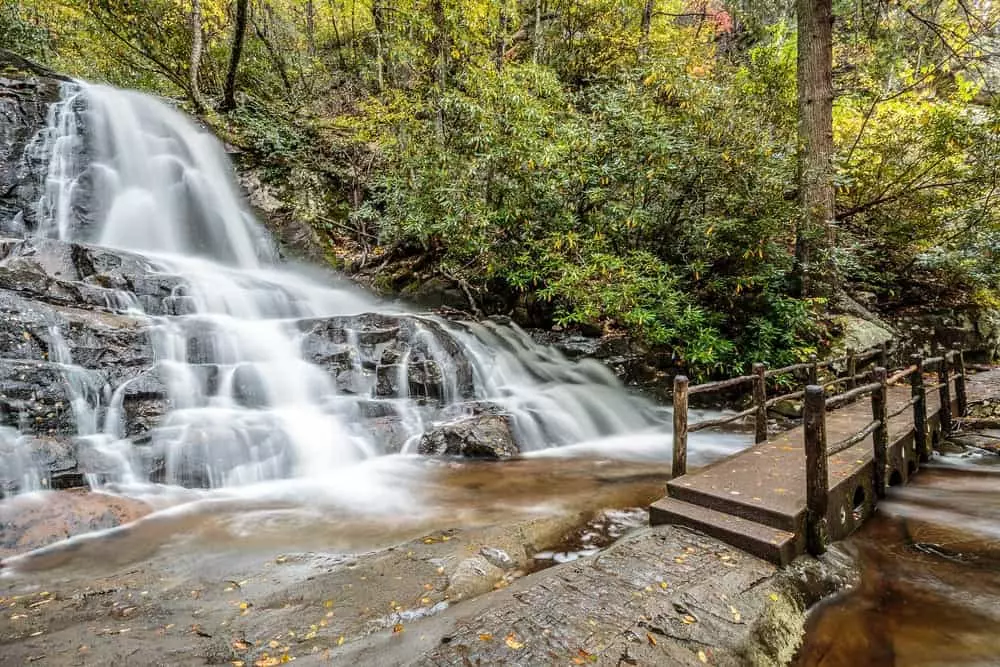 If you're just starting to get into hiking or you're bringing small children with you, go hike to Laurel Falls. It's one of the easy hiking trails with waterfalls in the Smokies. The trail is paved, so you can easily take strollers or wheelchairs! It's about a 2.6-mile roundtrip hike. Some of the path has steep drop offs, so be careful as you hike, and keep a close eye on children. The waterfall at the end of the trail is 80 feet tall, and a footbridge splits it into an upper section and a lower section. It's a great place to take pictures of the whole family!
2. Cataract Falls
Cataract Falls is considered an easy hiking trail. It is 1.1 miles roundtrip, and the path is clearly laid out. This is one of the best Great Smoky Mountains waterfalls for kids or anyone who can't physically handle a longer hike. You'll walk past little streams and large trees that will fascinate your kids. When you get to Cataract Falls, you'll love watching the water trickle over the rocks, especially after it rains.
3. Abram Falls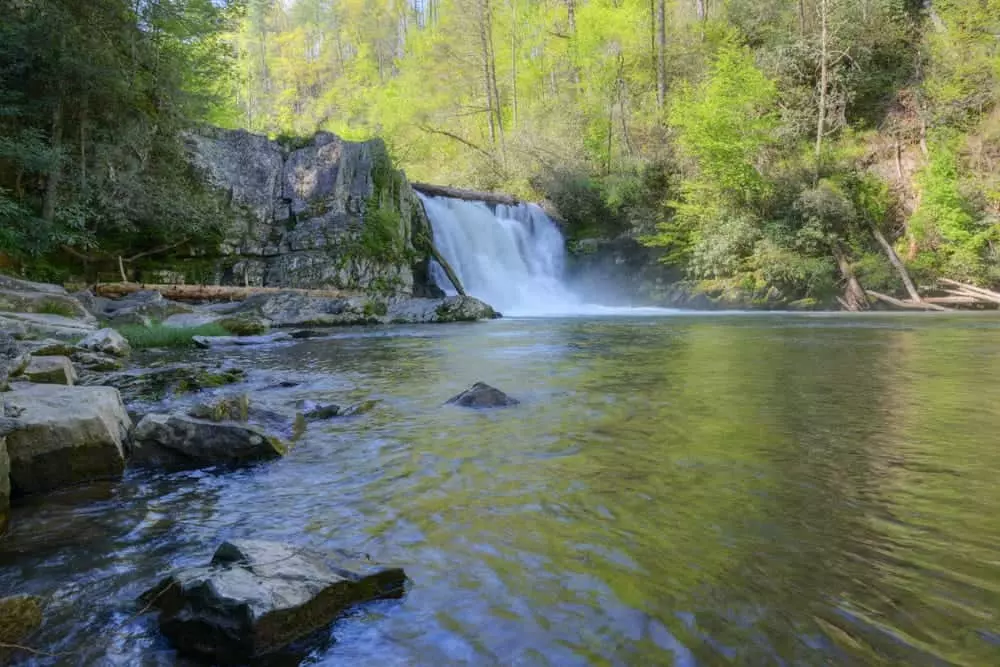 Abrams Falls is a waterfall located on a hiking trail in Cades Cove. It is considered moderate due to its 4.9-mile roundtrip. Starting out, you will see old forest growth, from pines to oak trees. When you get closer to the river, you'll see many people playing and fishing in the water. Once you reach Abrams Falls, you'll see it's only 20 feet tall, but the amount of water gushing over the side is impressive!
4. Porters Creek Falls
Porters Creek Falls hiking trail is considered moderate. It is an out-and-back trail that is 7 miles long roundtrip. You'll cross over foot bridges that hang over creeks, so be careful! In the spring and summer, you'll be surrounded by plenty of greenery, which is beautiful to see. Once you reach the waterfall, you'll definitely be impressed! The water flows one way and then changes direction over the rocks.
5. Spruce Flats Falls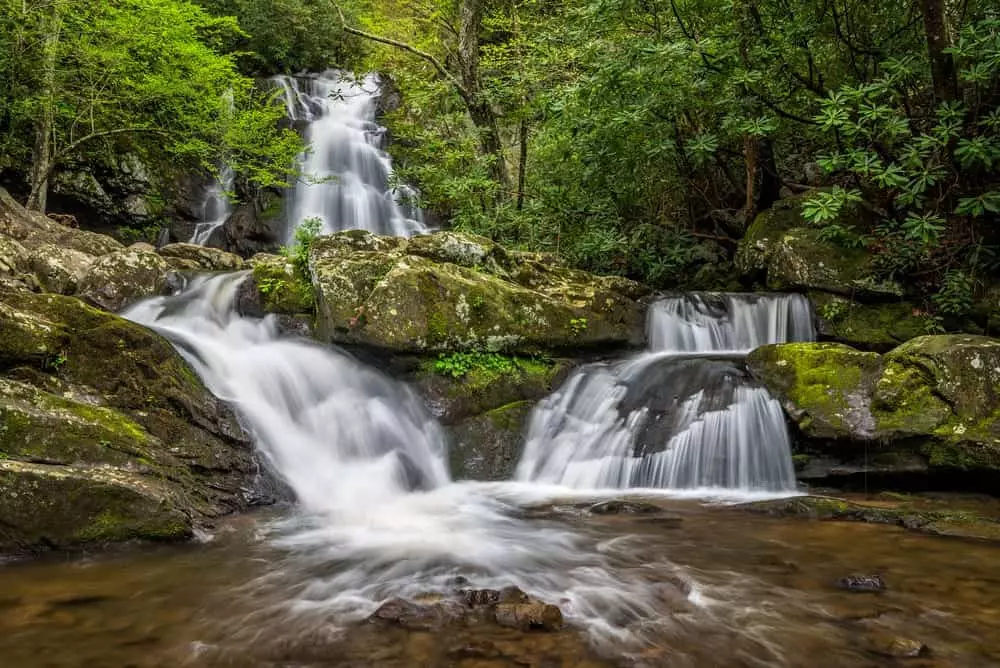 Even though the hiking trail to Spruce Flats Falls is 1.8 miles roundtrip, it is considered moderate. This Great Smoky Mountain waterfall isn't on many maps, making it more of a private hike if you want to avoid a lot of people. Along the way, you'll also see views of the mountains! Once you reach Spruce Flats Falls, you'll find there's a pool at the bottom where you can wade and explore. You might even spot some salamanders!
6. Ramsey Cascades
One of the most difficult hiking trails with waterfalls is Ramsey Cascades. While it is hard, it is definitely worth it. Ramsey Cascades is the largest waterfall in the Great Smoky Mountains National Park. The roundtrip length is 8.1 miles. Along the way, you'll cross some foot bridges suspended over water, and the last mile turns very steep. Water falls over many tiers of rocks into a pool of water for a picturesque scene.
Any of these hiking trails with waterfalls in the Smokies will impress you! Looking for a place to stay while you're visiting the Smoky Mountains? Give yourself an authentic experience by staying at our campground!