Top 4 Reasons Why Our Smoky Mountain Campground is Fun All Year Round
December 28, 2022
You'll be pleasantly surprised to know that our campground in the Smokies is open most of the year for your enjoyment with the exception of January! Whether you visit during the summer months for long days of blissful sunshine or in autumn to experience the breathtaking fall foliage, it's always a great time to camp out under the stars! You can even camp during the winter months to take advantage of fewer crowds on your favorite hiking trails! Here are the top 4 reasons why our Smoky Mountain campground is fun all year long:
1. Stunning Mountain Scenery
The Smoky Mountains are stunning at any time of year and our campground offers the perfect opportunity to enjoy the beautiful natural environment! We're located in a unique spot that is not only surrounded by the mountains but also along the Little Pigeon River. This creates a peaceful ambiance that allows you to fully enjoy the wonders of the great outdoors! Plan a spring visit to see the gorgeous wildflowers that bloom in the Smokies or bring your RV during the winter months to experience the dramatic views of snow-capped peaks!
2. Recreational Facilities for All Ages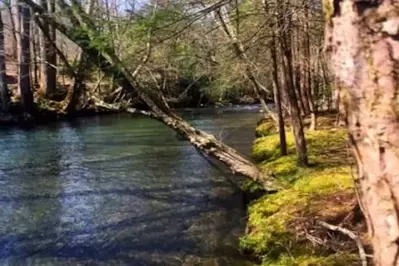 Another one of the top reasons why our Smoky Mountain campground is fun all year long is because we offer recreational facilities for all ages! Therefore, it is no wonder why we see so many families return year after year for their annual trip to the Smokies! If you have young children, they'll have a blast running around the playground or checking out the free game room! Your teens will have an amazing time too while playing volleyball, horseshoes, corn hole, badminton, and other games! Of course, everyone in the family enjoys splashing around in our incredible swimming hole during the summer!
3. Fantastic Options for Cooler Nights
If you want to go camping but are worried about cooler temperatures, you can stay warm all night long with our convenient camping cabins and RV rentals! Our camping cabins offer heat and air conditioning so that you can adjust the temperature and be comfortable throughout your stay! These cabins offer plenty of other wonderful amenities too, such as a refrigerator, microwave, and television! You'll also find a picnic table, charcoal grill, and fire ring just outside of the cabin so you can still enjoy the true outdoor experience! Our RV rentals offer many of the same comforts and amenities as our cabins, as well as additional perks like a full kitchen and private bathroom! Please note that our RV rentals are not available from January through March.
4. Close to Popular Attractions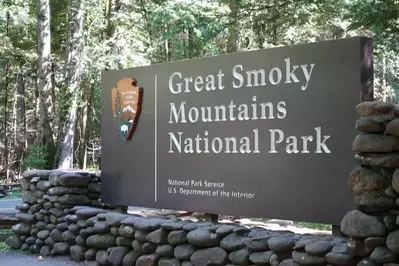 Since many of the most popular attractions in the Smokies are open all year, you'll love being close to the action at our Smoky Mountain campground! Head over to Dollywood to experience one of their award-winning seasonal events, take a stroll through the streets of downtown Gatlinburg or take a challenging hike in the Great Smoky Mountains National Park! You'll discover an array of awesome indoor attractions too, such as the Titanic Museum, WonderWorks, Hollywood Wax Museum, Ripley's Aquarium of the Smokies, and more!
Check out all of the information about our Smoky Mountain campground today to learn more about everything that we have to offer! We look forward to seeing you soon!