Top 5 Reasons to Try the RV Rentals at Our Campground in the Smokies
October 26, 2021
If you always wanted to try camping in the Smoky Mountains, make the most of your experience with a stay in our affordable RV rentals! This is a wonderful way to enjoy the great outdoors, but with plenty of modern comforts and amenities! Whether you are an experienced camper or trying a campground for the first time, you will love the unique stay in an RV! Here are the top 5 reasons to try the RV rentals at our campground in the Smokies:
1. Many Comforts of a Hotel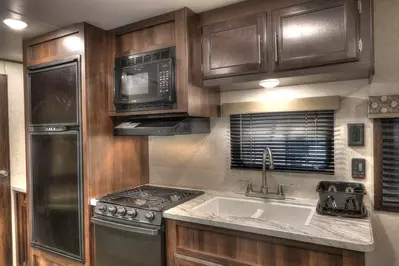 When you stay in a traditional hotel room during your Smoky Mountain vacation, you really miss out on the true outdoor experience! The awesome news is that the RV rentals at our campground in the Smokies offer many comforts of a hotel, but combine them with an unforgettable outdoor experience! The interior of our RV rentals feature comfortable sleeping arrangements, kitchens, full bathrooms, televisions and more! When you are ready to enjoy the peaceful outdoor environment, just step outdoors for a picnic meal or an evening by the fire pit!
2. Ideal for First Time Campers
Some folks new to camping may feel hesitant about staying overnight in a tent, while others wouldn't ever want to camp any other way! If you aren't quite ready to step a bit outside of your comfort zone, an RV rental is the ideal way to start your camping experience! You don't have to worry about setting up a tent or any other equipment. Just arrive at your site and the RV is ready for you!
3. Fun Trial Experience for Buying Your Own RV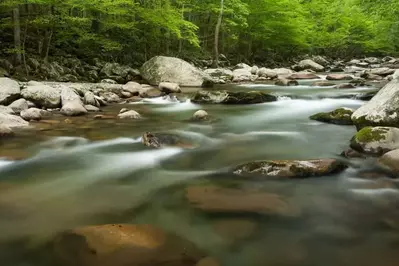 If you have been thinking about purchasing your own RV, consider the RV rentals at our campground as a fun trial experience! This is a great way to determine if the RV lifestyle is for you, but we're pretty sure you're going to fall in love with the adventure! For those who decide to buy an RV, you are welcome back at our campground in the Smokies any time! In fact, we have 120 full hookup sites available, including wooded sites and premier riverfront sites!
4. Beautiful Campground Environment
Our campground features a stunning natural environment surrounded by the beauty of the Little Pigeon River! You really couldn't pick a better place to stay overnight in an RV, so be sure not to miss this opportunity! Whether waking up to the delights of the fresh mountain air or relaxing under the twinkling stars at night, there is nothing quite like the magical ambiance of our campground!
5.Affordable RV Rental Rates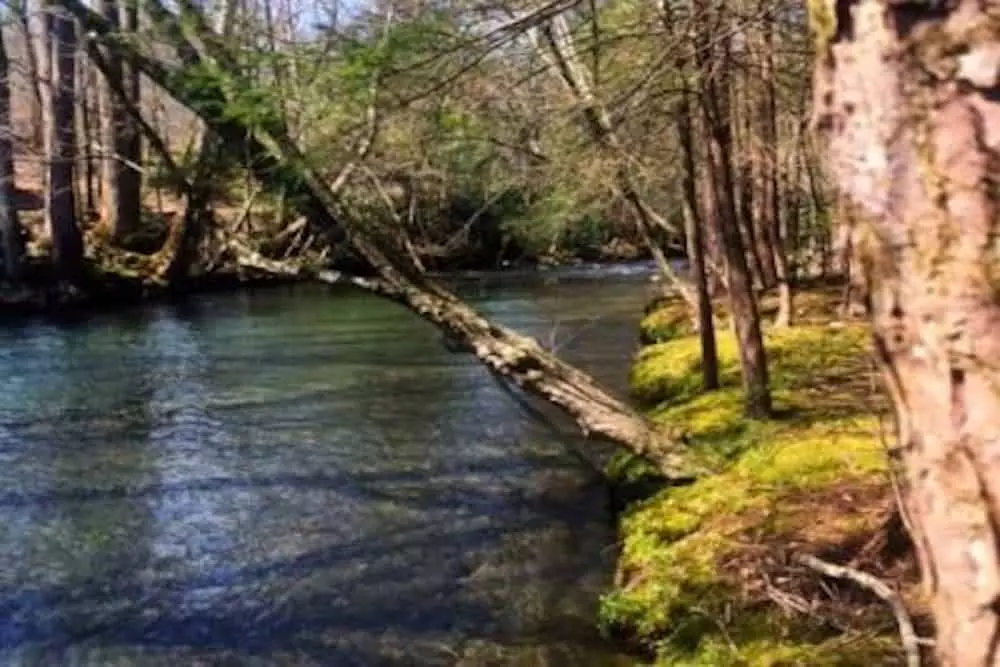 Our RV rentals are incredibly affordable, making them a fantastic option for couples, families, and small groups of friends! The low rental rates not only include everything in your RV, but access to all of our fun campground amenities too! While staying at our campground in the Smokies, you will have access to our refreshing swimming hole, playgrounds, recreational equipment, camp store and so much more!
Check out all of the RV rentals at our campground in the Smokies today to enjoy a perfect camping experience among the beauty of the Smoky Mountains! We look forward to welcoming you to our campground!