Top 4 Reasons Tent Camping in the Smoky Mountains is the Ultimate Outdoor Experience
August 03, 2018
While cabins, chalets and RV rentals are a fun way to enjoy the Great Smoky Mountains, there is nothing quite like camping in a tent under the stars! When staying at the Greenbrier Campground in a tent, you can fully enjoy the delightful sights and sounds of the Smokies! Here are the top 4 reasons why tent camping in the Smoky Mountains is the ultimate outdoor experience:
If you are planning a family camping trip to Greenbrier Campground, tent camping can be an educational and fun experience for your kids! Your children will love being involved with setting up the tent, learning about nature and enjoying our campground facilities. We have all types of fun things for kids to do, including a private swimming area and recreational activities such as volleyball, corn hole and horseshoes! After an exciting day in our campground, gather around the campfire at your site and create wonderful family memories that are sure to last a lifetime!
2. Reconnects You with Nature
In this modern world of cell phones, laptop computers and other devices, it is easy to be distracted from the natural joys of our beautiful planet! When tent camping in the Smoky Mountains at the Greenbrier Campground, you can reconnect with nature and fully appreciate the great outdoors! While we do offer complimentary wireless internet access at our campground, take a few days to disconnect from the outside world and enjoy everything that the Smokies have to offer!
3. Unique Environment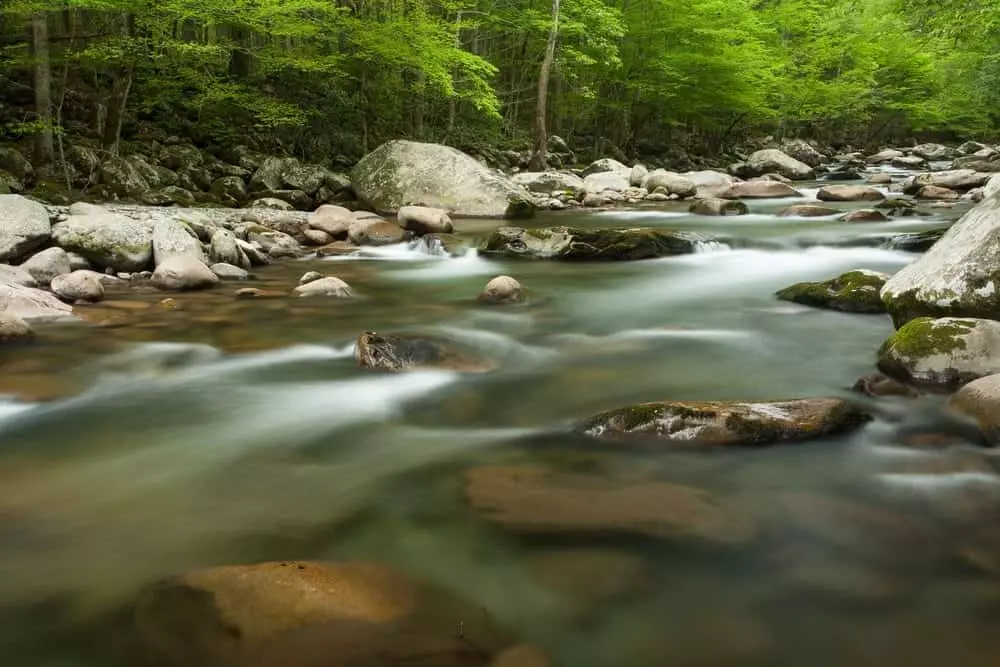 While there are certainly many places across the country where you can decide to camp, there is just something special about the Smoky Mountains! Whether it is the crisp mountain air, the stunning wildflowers or the gorgeous mountain peaks, a tent camping adventure at the Greenbrier Campground is the perfect way to enjoy the Smokies! Our campground is particularly appealing as it is surrounded by the Little Pigeon River, which offers excellent trout fishing along the banks. If you plan on exploring the trails at the Great Smoky Mountains National Park, the Greenbrier entrance to the park is less than a half mile away from our campground!
4. Anyone Can Do It
It is not necessary to be an outdoor expert to enjoy tent camping in the Smoky Mountains, as anyone can do it! Whether it is your first time staying overnight in a tent or you are a seasoned veteran, you will love every minute of your stay at the Greenbrier Campground! You can also take comfort knowing that we have plenty of facilities for your use, including a luxury bath house and laundry facilities. Our campground facilities are accessible to everyone, and we even allow your furry companions to join you on your camping trip! As a pet-friendly campground, we love our four-legged friends, and we would be happy to welcome your beloved pet to our property!
Now that you know the reasons tent camping is the best outdoor experience, we bet you're ready to plan your trip! To make sure you're prepared, take a look at these 4 things you should know about tent camping in the Smokies.
Check out all of our information about tent camping in the Smoky Mountains and make your reservation today to enjoy the ultimate outdoor experience! We look forward to seeing you soon at the Greenbrier Campground!